#CHRISTMASWITHROSÉ Trends As K-pop Singer Rosé From Girl Band Blackpink Releases Christmas Song
Rosé, from the K-pop girl band Blackpink, has released a new track covering Nat King Cole's classic "Christmas Song."
The new song was released on the band's official YouTube channel and Twitter feed on Wednesday. Fans have already taken to social media to share their gushing reviews of the cover using the hashtag #CHRISTMASWITHROSÉ, which has been trending on Twitter
Several have commented on the "beautiful" and angelic sound of her voice and thanked the singer, who is also known as Park Chae-young, for giving them the "perfect gift" for Christmas with the new song.
"The way she made the song hers, the way she hit those high and low notes, the way i could feel she was feeling the vibe of the song, the way her voice is so calming yet exciting, the way i'm utterly and completely in love with her #CHRISTMASWITHROSÉ #채영아고마워 @ygofficialblink," wrote @annascup.
"Going to heaven while listening to an angel singing #채영아고마워 #CHRISTMASWITHROSÉ," wrote @jendeukiebabo.
"This is what you hear when you enter the gates of heaven #CHRISTMASWITHROSÉ #채영아고마워," wrote @firejennie.
"She truly sounds like an angel. i don't know how people can say she can't sing. i wish yg wouldn't waste such a talented person by mistreating her. hopefully her solo is coming soon and she will finally shine with her own music #CHRISTMASWITHROSÉ," wrote @jenniesrosey.
"Thank you, Rosé, for the best Christmas present. We love you so much, so much!
Merry Christmas to you. #CHRISTMASWITHROSÉ #채영아고마워," wrote @FILOSEY021197.
".@ygofficialblink's #ROSÉ version of 'The Christmas Song' will get you in the Christmas feels #ChristmasWithRosé," wrote @TeamBlackPink.
"I'm exhausted af today & didn't get enough sleep (& won't be getting any till Friday) bc it's exam week. But Rosie, luv, ur beautiful voice & lovely christmas gift to us is the energy that I needed to keep going. I LOVE YOU! #CHRISTMASWITHROSÉ #채영아고마워 @ygofficialblink," wrote @ult0T4blink.
"I was screaming to till my lungs run out of air. This is just so beautiful #CHRISTMASWITHROSÉ #채영아고마워 @ygofficialblink," wrote @galrichitan.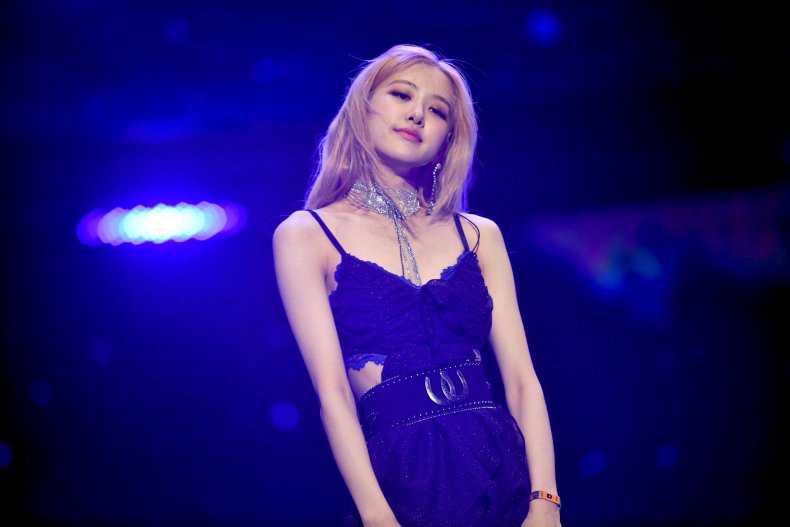 Thee New Zealand-born South Korean singer previously featured K-pop singer G-Dragon's song "Without You" in 2012 before she made her debut as part of Blackpink in 2016.
Last month, Blackpink hit a milestone becoming the first K-pop group to receive a billion views on YouTube with their song "뚜두뚜두 (DDU-DU DDU-DU)."
The track was reported to have become the second most viewed music video of all time within 24 hours of its release back in June 2018.
The only other Korean artist to reach 1 billion views is Psy for his song "Gangnam Style," according to Allkpop, which was said to be the first-ever video on YouTube to achieve the feat. The video has since been watched more than 3.4 billion times.