#HanbinBeBack Trends As iKON Fans Hope For B.I's Return to the K-Pop Group
Hopeful cries for the return of Kim Han-bin, former member of K-pop group iKON, have resurfaced months after the rapper's departure from the band earlier this year.
Followers of the South Korean boy band—collectively known as iKONics—have been feeling hopeful for his reinstatement after Han-bin (also known as B.I) was reported to have recently deleted a letter of apology regarding his exit, which was posted on his official Instagram account at the time of his departure.
The 23-year-old rapper's controversial departure was announced back in June after he was caught allegedly attempting to buy marijuana and LSD in 2016.
Fans have taken to social media to express their hope for his return using the hashtag #HANBINBEBACK, which has been trending on Twitter.
"Hanbin really deleted his apology letter i dont want to overthink but COULD IT MEAN ANYTHING dear god please let it be something #HANBINBEBACK ," wrote @ynubin.
"He even deleted his apology letter. Omygad hanbin are you coming back. We are ready quail," wrote on @Chanwoobibi.
"After months of silence on his IG, Hanbin just deleted most of his posts, even his apology/announcement of leaving letter and his songwriter/soty [Song of the Year] awards. The only photos left are celebrating other 6 members' b-days and group photos with iKON and iKONICs," wrote @droptheroar.
"Its still not sinkin on me that this actually happened today. I love you @ikon_shxxbi I will be waiting for you no matter what. Stay stronger. #HANBINBEBACK," wrote @novemberain_011.
The former iKON rapper was also reported to have deleted all of his songs, except for one titled 잘있어 (meaning "Take care" or "Be well" in Korean), on the music platform SoundCloud, which some fans are hoping is a sign of a "fresh start" and him preparing a "clean slate" for a comeback.
"Wait, Hanbin also deleted all his songs on soundcloud, leaving only THIS demo when he knows iKONICs freaked out cuz after what happened it sounds like a sad goodbye message?!," wrote @droptheroar.
"He deleted everything [all of his songs on SoundCloud] except for 잘있어 maybe because he's starting a new chapter of his life....a fresh start? #HANBINBEBACK," wrote @bobbletease.
"Maybe Hanbin is deleting stuff because he wants to start fresh -- clean slate. He seems to be leaving everything behind. Everything that is part of his hurtful phase in life. Let's be positive and trust him. We always trust him then... Why have doubts? Have faith. #HANBINBEBACK," noted @Mhai_S21.
"What if hanbin deleted all those demos because he is going to release them for his comeback? my clown ass is twerking #HANBINBEBACK," wrote @yunhsilog1D.
"Hanbin making space in his soundcloud for the full ver[sion] of fairytale wbk [welcome back] #HANBINBEBACK," wrote @junetheist.
The now six-member group iKON first debuted in 2015 and was formed by YG Entertainment, the South Korean entertainment company which has represented a string of famous K-pop artists including Psy (the singer/rapper who rose to international fame following the release of his song "Gangnam Style") since it launched back in 1996. It was founded by Yang Hyun-suk, a rapper, music producer and former K-pop boy band member himself.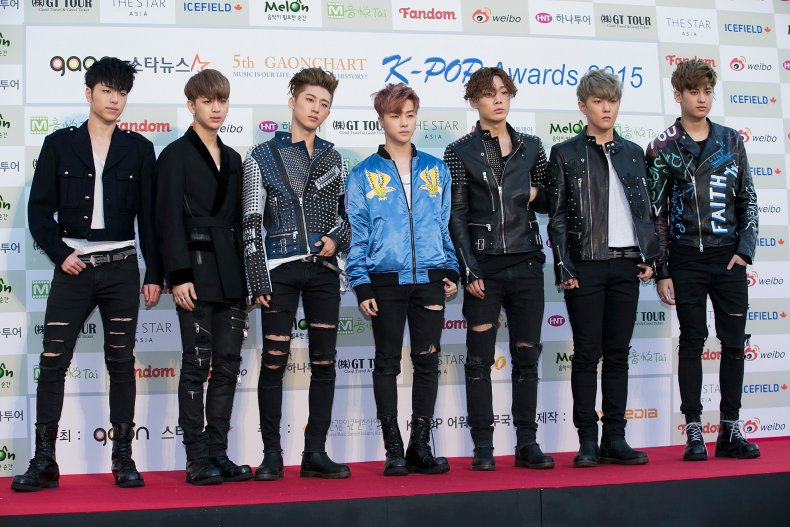 Yang Hyun-suk formally resigned and stepped down as chief producer of YG Entertainment earlier this year following a series of recent scandals relating to his company including in February when Seungri from the K-pop band BIGBANG was accused of arranging sex services for clients at his Burning Sun nightclub. His resignation was announced two days after the news of Han-bin's exit from iKON.