K-pop Fans Bid To #Saveloona As Girl Group Faces $305,000 Lawsuit Over Failed Collaboration Project
Polaris Entertainment, the record label of Loona, and its Chief Executive Officer Lee Jong-myun have been ordered by South Korea's Seoul Central District Court to pay tech company Donuts a sum of 360 million won ($305,582) for a project with Loona that was never completed.
The lawsuit was filed by Donut after Polaris failed to return a deposit amount of 400 million won ($339,280), which was paid to Polaris back in 2017 to lease a building space for an event with Loona.
Donuts claimed the record label only returned 40 million won ($33,928) to the company, failing to pay the remaining sum of 360 million won ($305,583), according to Soompi, a Korean entertainment news website.
The company also claimed Polaris failed to fully deliver the promise of Loona's appearance at a live stream event for the Donuts app My Live, according to Allkpop, a K-pop news website, with only one member of the group having turned up for the event.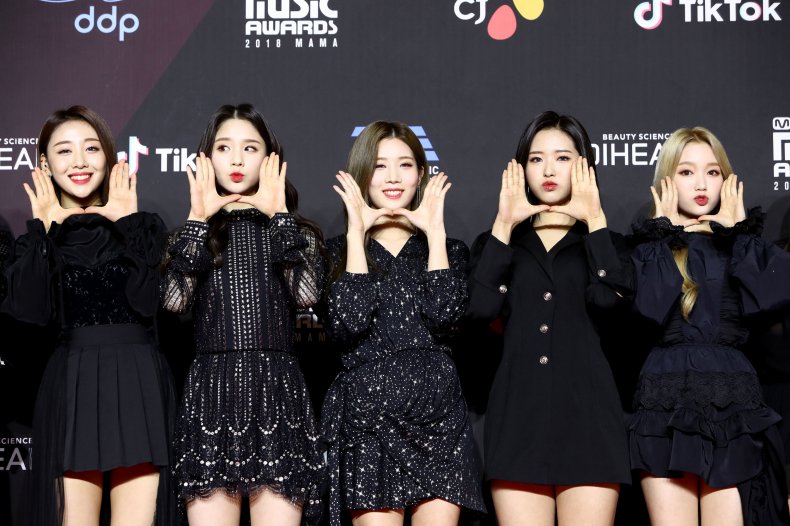 "We invested 3.5 billion won (approximately $2.96 million) with the promise that Loona would appear on the 'My Live' broadcast, which is run by our company. Not only did the agency fail to return the deposit, but they also did not faithfully keep their promise about Loona's appearance," Donuts claimed in a statement.
"Only one member of Loona appeared on 'My Live' and the promise for the other members to appear on our show was not kept. That is why we have filed a lawsuit for the return of our investment, and we are preparing to file for separate criminal charges as well," the statement added.
Polaris counter-argued in a statement that the label "has not received the deposit back yet and we plan on returning it to the company once we have received it ourselves,"
But it offered no clear explanation regarding the failure to have all members of Loona appear at the My Live event as well as the pending criminal charges.
"The lawsuit regarding this matter is still ongoing and the outcome will be determined in the courts," Polaris said in a statement.
The news of the dispute has caused a storm of worry on Twitter among Loona fans, who fear the potential disbanding of the girl group should the record label collapse under the burden of debt following the recent court order.
Several fans have posted their concerns on Twitter with the tag #saveloona in a bid by some to help raise money to pay off this debt from the lawsuit.
"These girls are so talented I don't want to see them go down just because of a messy company :( we gotta help them any way we can," wrote @markielaughs.
Another Twitter user, @ZukiniBear, pleaded "Loona's company needs money to keep Loona going. We orbits should create a gofundme for Loona!"
Loona is formed of 12 members and has been active since 2016, when each member released her own single over the course of a year and a half. Their first EP as a group was released in 2018. The group won the award for 'Best Korean Act' at the MTV Europe Music Awards in the same year.