K-Pop, South Korea's Weapon of Mass Seduction, Heads to North Korea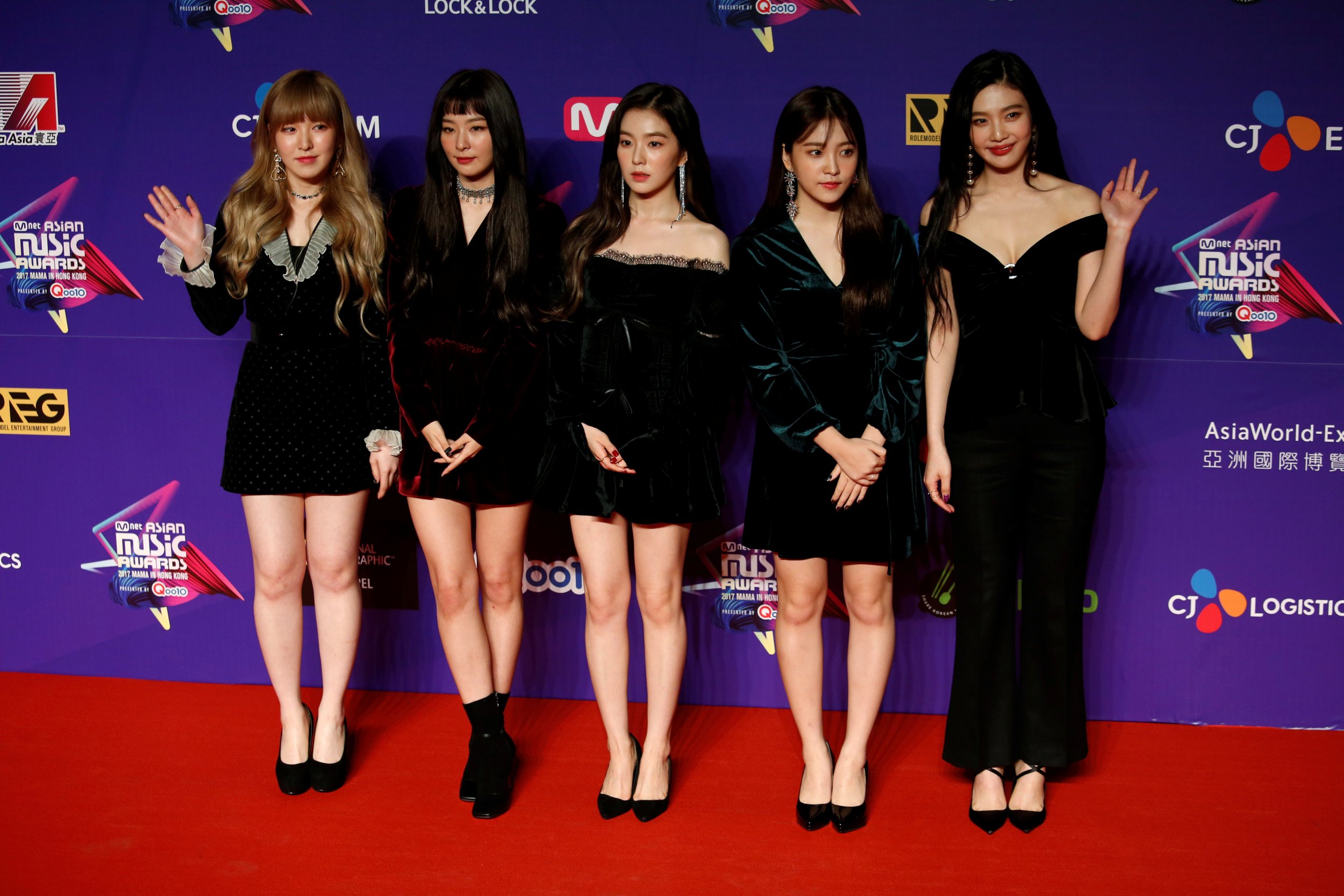 North Korea is set to welcome 160 singers from South Korea at the end of the month, after the two countries reached a preliminary agreement to reciprocate Pyongyang's orchestra visit during the Pyeongchang Winter Olympics in February.
The list of South Korean artists includes veteran singers like Cho Yong-pil—the last South Korean artist to perform in North Korea in 2005—as well as younger K-pop performers, such as the girl group Red Velvet and Seohyun, a former member of the iconic Girls' Generation band, whose songs were blasted by South Korean speakers across the border with North Korea as part of escalating tensions in 2015.
Yoon Sang, a South Korean singer and record producer, led the talks with North Korea's Hyon Song Wol, the lead singer of all-female group Moranbong Band—Pyongyang's answer to K-Pop—who was among the artists performing in South Korea last month.
"Our goal is to impress North Koreans in the same way [that] South Koreans are moved by their musicians," he said, quoted in Yonhap news agency.
The South Korean artists are scheduled to travel to North Korea on March 31 and stay until April 3, holding two performances. The first will take place at the 1,500-seat East Pyongyang Grand Theater, which hosted the New York Philharmonic Orchestra in 2005. The other will be hosted in the Ryukyung Chung Ju Yung Gymnasium, an arena that can accommodate around 12,000 spectators and was built in 2003 as a joint project between the North and South to honor Hyundai Group founder and chairman Chung Ju Yung, who promoted inter-Korean cooperation.
A South Korean delegation will travel to the North Korean capital later this week to inspect the locations for the historic event. Cho's solo concert in 2005 was broadcast live in both countries and the stage displayed dove wings to symbolize peace.
South Korea also plans to reciprocate the visit of North Korea's taekwondo team as part of cultural exchanges between the two countries ahead of a summit between North Korean leader Kim Jong Un and South Korean President Moon Jae-in.
The summit is set to take place at the end of April, in the border village of Panmunjom. Calls for North Korea to give up its nuclear weapons will feature prominently on the agenda, but artists are simply expected to focus on their performances. "While we're on the stage, I believe it will be difficult to portray personal feelings towards denuclearization," Sang said Tuesday, quoted in Reuters.