K-Pop Star Amber of f(x) Leaves SM Entertainment
Amber Liu—known professionally as Amber—has left SM Entertainment, the label behind K-pop girl group f(x), she announced on Twitter Sunday. Notably missing from her statement, however, were mentions of Victoria, Krystal, and Luna—the other three members of f(x).
"Hey everyone, I would like to announce my contract with SM Entertainment has ended today, and I have decided to part ways with the company," The f(x) singer wrote in a hand-written message to fans. "From the bottom of my heart, I'd like to thank everyone who believed in me and have been patient with me all these years. I can't wait to show you what's in store in this next chapter of my career. Again and always, thank you!! Love, peace, and Boba –Llama."
None of her group members responded to Amber's departure.
Amber had reportedly been living in Los Angeles for a while, pursuing outside opportunities before breaking her contract with SM Entertainment. Such projects include a YouTube channel (launched in 2015) with more than 1 million subscribers, several new solo tracks, and a collaboration with Superfruit on the song "FANTASY."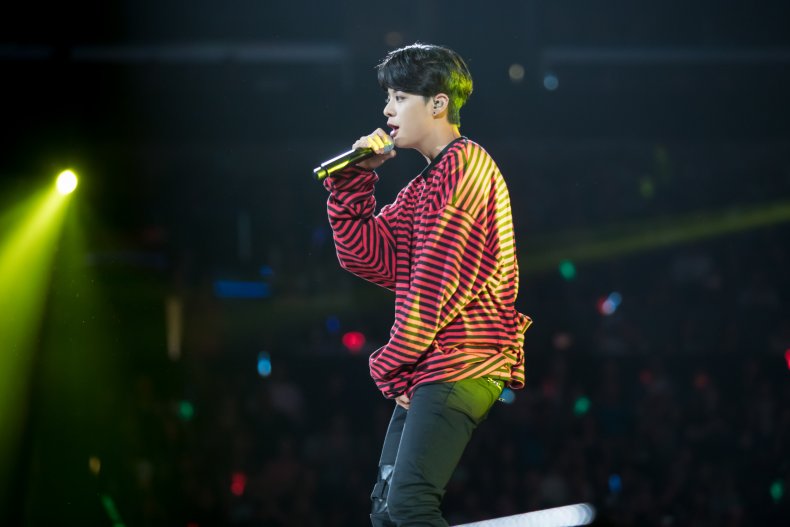 The girl group f(x)—known for their single "La Cha Ta" in 2009—has faced similar shakeups before. They were a five-member group, until Sulli, a former child actress, left in 2015.
Before Sulli left, the group was successful with full-length albums like Pinocchio, Pink Tape, and Red Light. They released 4 Walls as a quartet. However, the group has been fairly quiet since the 2015 release of 4 Walls, prompting many fans to question whether or not they would go on.
While some fans of the group are saddened by the news, many took to Twitter to congratulate Amber on the next chapter in her life and wish her well.