K-Pop Superstar Jung Joon-young Quits Music Amid 'Immoral and Illegal' Sex Tape Scandal
One of K-Pop's leading stars has admitted to secretly filming sexual encounters with women and sharing the footage online, as scandal grips South Korea's music scene.
The scandal has ended the music and TV career of Jung Joon-Young, 30, who is accused by police of taping encounters with at least 10 women.
In a statement, he admitted his guilt, saying he said he took videos of women without their consent and shared them using the KakaoTalk app, adding he acted "without guilt or remorse."
"I will faithfully cooperate with an investigation by police that will start on Thursday and I will readily accept whatever punishment is in store for me," an official statement shared on multiple K-Pop fan sites stated.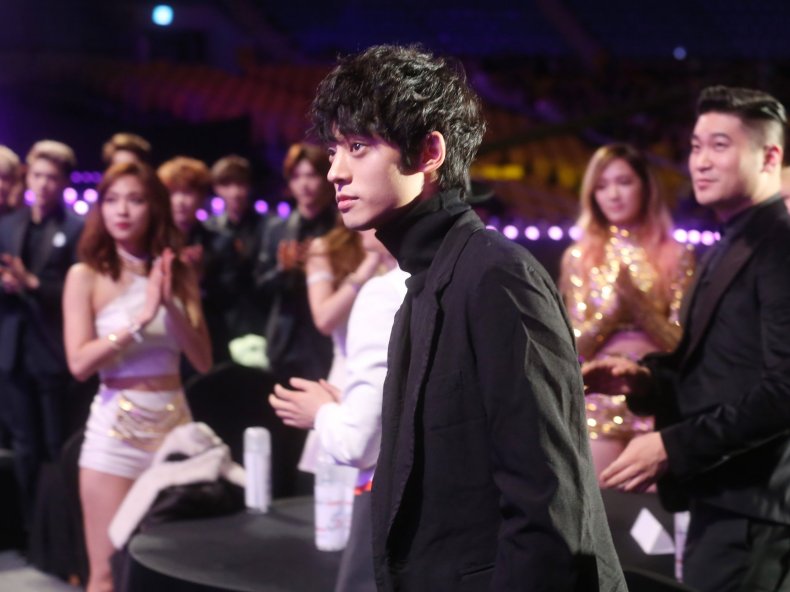 "I acknowledge all my sins and actions in connection with what is being said about me about the allegations. Throughout the rest of my life, I will repent on my immoral and illegal acts that constitute crimes," he added.
In 2016, Jung was accused of sexual assault and filming an ex-girlfriend during intercourse without her consent, but the allegations were later withdrawn.
The current charges against Jung are the latest revelations in an ongoing K-pop sex scandal.
Jung was caught during a separate police probe into another K-pop star, Seung-ri, who was said to be part of Jung's KakaoTalk chat group. Seung-ri was a member of the boyband Big-bang, which has sold more than 140 million records.
Seung-ri allegedly tried to procure sex workers for investors. While investigating that case, police reportedly found Jung's videos, the BBC reported.
Seung-ri, 28, denies the allegations but retired from the entertainment industry on Monday and has promised to co-operate with police.
In a statement, he said he would quit "because the issues that caused social controversy are so great."
"In the past month, I have been criticized and hated by the people, and now all the domestic investigative agencies are investigating me ... I can not tolerate myself to live alone and to avoid everyone around me."