Kadabra Could Return to the Pokémon Trading Card Game After Illusionist Says He's Dropping Ban
Famed illusionist Uri Geller has apparently dropped the ban preventing Nintendo and The Pokémon Company from using Kadabra in the trading card game.
"I am truly sorry for what I did 20 years ago," Geller wrote on his official Twitter account over the weekend. "Kids and grownups I am releasing the ban. It's now up to Nintendo to bring back my Kadabra Pokémon card back. It will probably be one of the rarest cards now! Much energy and love to all!"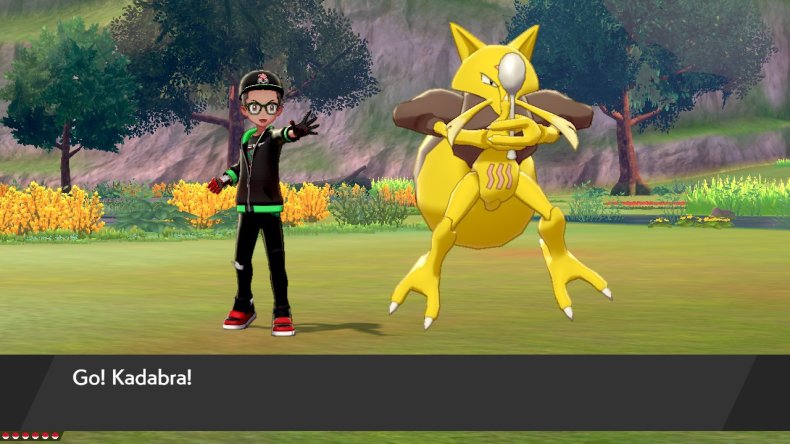 In a statement to TheGamer, Geller wrote that "due to the tremendous volume of emails I am still getting begging me to allow Nintendo to bring back Kadabra/Yungeller," the illusionist sent a letter to the chairman of Nintendo giving permission for the company to make more Kadabra cards worldwide.
The story of Geller and Kadabra goes back to 2000 when the illusionist sued Nintendo. According to the BBC, Geller was "outraged" when he saw Kadabra on a Pokémon card and began legal action in Los Angeles for "unauthorized use of his name on Pokémon cards and related materials."
"Nintendo turned me into an evil, occult Pokémon character," Geller stated at the time. "Nintendo stole my identity by using my name and my signature image."
The Psychic-type Pokémon, which debuted in Pokémon Red and Green in Japan in 1996 and for the rest of the world in 1998 (in Pokémon Red and Blue) may not seem anything like Geller, but once you know its design origins, this all makes more sense.
Kadabra's evolution line, which includes Abra and Alakazam, are named after magical words. However, in Japan, the Pokémon are named after famous magicians/illusionists. Abra's name in Japan is Casey, after famous psychic Edgar Cayce. Alakazam is named Foodin, which is a reference to Harry Houdini.
The Japanese name for Kadabra is Yungerer, which is a reference to Uri Geller. Also, one of Kadabra's defining characteristics is the single spoon that it holds. This is a reference to one of Geller's most famous acts, in which he pretends to bend spoons with his mind.
Kadabra stopped appearing in the Pokémon Trading Card game in 2003 with its last card appearing in the "Skyridge" expansion. Only five different Kadabra cards made their way to the States before then.
Since the lawsuit, The Pokémon Company has taken interesting avenues to include the Alakazam line minus Kadabra. While its first form, Abra, continued to make sporadic appearances in the TCG, Alakazam would be added in future expansions as a "Basic" Pokémon, allowing for the fully evolved Pokémon to be played without evolving, or using some of the later gimmick mechanics, like EX.
Now that Geller has dropped the Kadabra ban, we may see the Psychic-type return to the TCG just in time for the franchise's 25th anniversary.
What do you think of the Kadabra ban? How many Kadabra Pokémon cards do you own? Let us know in the comments section.