Kadyrov Aide Urges Criminal Probe Into Opposition Report on Chechnya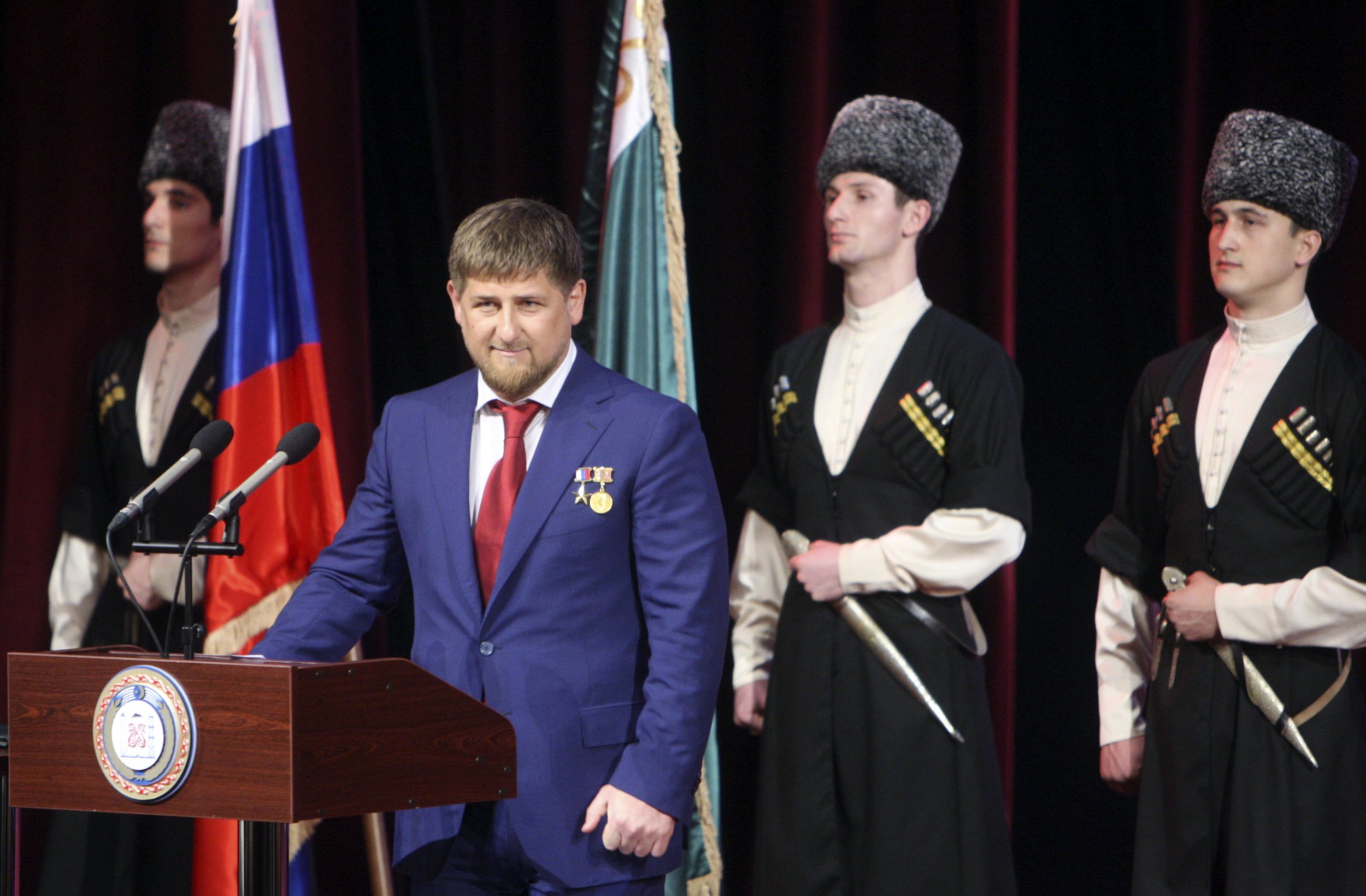 Chechen leader Ramzan Kadyrov's spokesman called on Russian authorities to investigate opposition activist Ilya Yashin for his research into the Putin ally's government.
Yashin, who is a key member of Russia's opposition Parnas party of slain Kremlin-critic Boris Nemtsov, released a report on Kadyrov last month. In it he branded Kadyrov "a threat to national security" and accused him of trying to turn the North Caucasus region into a "Chechen caliphate" in which he "bathes in luxury, elevates elements of Sharia law over Russian law, and is building up his own military might."
On Monday Alvi Karimov announced he filed a request with Russia's prosecutor general and the federal Investigative Committee to open a criminal case against Yashin, independent news agency Interfax reports.
According to him Yashin's report is filled with "brazen slander, libel and baseless accusations against the head of the Chechen Republic Ramzan Kadyrov."
Kadyrov's aide also claimed that the report "has an obviously aggressive, provocational nature, aimed at Kadyrov and the Chechen people as a whole."
It is unclear on what charges Karimov has filed that Yashin be investigated as besides libel, he also appeared to accuse him of inciting ethnic hatred against Chechen by "trying to trick Russian citizens that Chechnya threatens Russia and could declare jihad against it."
The Chechen official also accused Yashin of trying to pit Russia's security services against the militias under Kadyrov's control known as the Kadyrovtsy.
"The politician argued that between us and them there is an open rift, only their relations with us have always had a spirit of trust and meet the norms set by Russian law," Karimov said. When asked about Yashin's estimate that Kadyrov has around 30,000 fighters under his personal command, Karimov said this was a "complete lie".
"All Interior Ministry agents and other law enforcement and security authorities obey the corresponding ministries as is the requirement of Russian law," Karimov added.
In response Yashin said he is prepared to defend his report in court, should he be prosecuted.
Kadyrov and his Chechen associates have amplified their criticism on Russia's opposition in recent months, comparing them to " enemies of the state ". Parnas leader Mikhail Kasyanov complained to police after Kadyrov, a former superior to the suspects behind the Boris Nemtsov murder, posted a video of Kasyanov in a sniper scope. Karimov has explained some of this is intended as a joke but Kadyrov's sense of humour has unfortunately gone over the heads of many liberals.
Although Kadyrov has governed with an iron fist in Chechnya since 2007, he recently stated that he will not run for reelection this year, unless Putin personally asks him to. The Kremlin has so far remained uncharacteristically hesitant to back the man who refers to himself as "Putin's footsoldier," triggering speculation that he may have fallen out of favour with Moscow.