Putin Ally: Opposition Should be Tried As Enemies of the People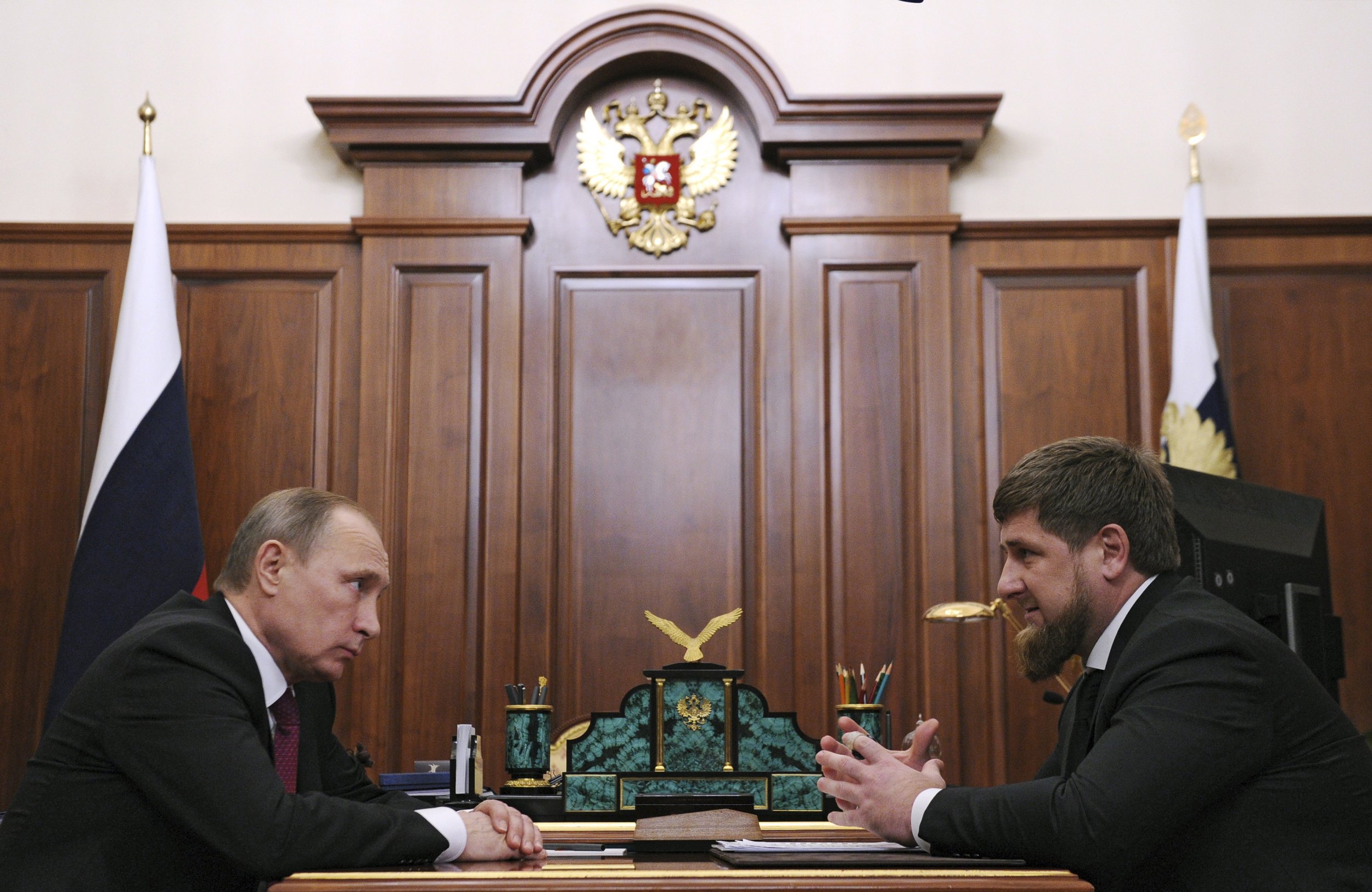 One of Russian leader Vladimir Putin's most high-profile allies has accused the opposition of trying to exploit the economic crisis to destabilize the country, using Stalin-era rhetoric to suggest unnamed individuals be put on trial for sabotage.
Ramzan Kadyrov, the Kremlin-backed leader of Chechnya, called the liberal opposition, which has only one lawmaker in the 450-seat parliament, enemies of the people, a phrase recalling language used during the reign of terror unleashed by Soviet leader Josef Stalin in the 1930s.
"Representatives of the so-called ... opposition are trying to profit from the difficult economic situation," Kadyrov told reporters, according to a statement issued by his office late on Tuesday.
"Such people need to be regarded as enemies of the people and traitors. They should be put on trial, with maximum severity, for sabotage."
Opposition figures and rights activists said they were alarmed by his words with some suggesting the police should look into them.
Mikhail Kasyanov, one of the opposition's leaders and a former prime minister, said: "There is no such concept in our constitution, but from Soviet history it is widely known that in Stalin's time that is what they called anyone who thought differently ... and that such people were liquidated."
Battered by low oil prices, Western sanctions and a falling rouble, real incomes are on the slide in Russia for the first time in Putin's 15 years in power, presenting the Kremlin with a challenge of how to stop discontent bubbling over.
Kadyrov made his remarks ahead of a Russia-wide parliamentary election in September amid so far only limited signs of social discontent.
Sergei Ivanov, Putin's chief-of-staff, said on Tuesday "radicals and extremists" must be prevented from getting into parliament in that vote, raising fears among the opposition that they will find it harder to contest such elections.
Kadyrov, leader of Chechnya since 2007 and Putin's most high-profile ally in the mostly Muslim North Caucasus area of southern Russia, did not name the opposition figures he thought should be put on trial.
Starved of access to state media and restricted by strict laws on protests, Russia's liberal opposition is still reeling from the murder last year of Boris Nemtsov, one of its leaders.
One of the suspects awaiting trial for carrying out Nemtsov's murder, Zaur Dadayev, used to serve in Chechnya's police and was described by Kadyrov after the killing as a "true patriot of Russia".
Nemtsov's daughter has said she wants police to question Kadyrov in connection with the case. Kadyrov told a Russian radio station in October the idea he was a suspect was "total nonsense."