Ted Cruz Blasts Nike Decision to Pull 'Betsy Ross Sneakers': Company Only Wants to Serve 'People Who Hate the American Flag'
The decision by Nike to withdraw a shoe which features an old American flag has raised the ire of Senator Ted Cruz who questioned the patriotism of the footwear's main critic.
Former NFL star Colin Kaepernick was unhappy with the sports company introducing the "Air Max 1 Quick Strike Fourth of July shoe, in time for Independence Day, because it featured 13 stars in a circle, the Wall Street Journal reported.
Kaepernick, who was the centerpiece of a major ad campaign for Nike last year, contacted the company and said he and others were offended by the 18th century "Betsy Ross" flag, due to its links to an era associated with slavery.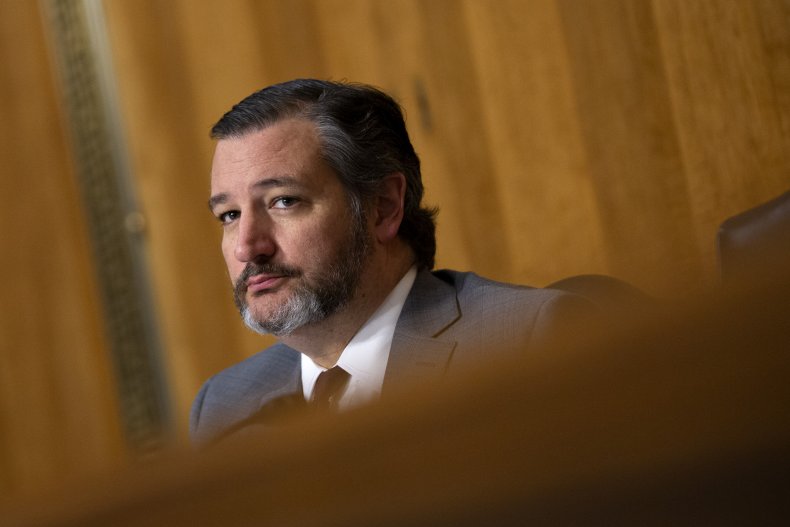 Some white nationalists and other groups have adopted the flag, and the head of the NAACP's chapter in Grand Rapids, Michigan said that it has been "co-opted by exclusionary movements," The Washington Post reported.
In a statement, Nike appeared to back down, saying that it "has chosen not to release the Air Max 1 Quick Strike Fourth of July as it featured the old version of the American flag."
However, Cruz took to social media to criticize the move by the sportswear giant, tweeting to his 3.36 million followers: "It's a good thing @Nike only wants to sell sneakers to people who hate the American flag.... @NFL #HappyFourth"
His comment was retweeted more than 3,600 times and sparked significant debate.
One user responded: "They pulled it because that flag has been used as a symbol of hate by white extremists. It represents the original colonies that did not recognize black people as fully human."
Another said: "Nike is pulling American flag shoes, and they expect us to listen to their complaints about Trump's China tariffs? It's abundantly clear these multinational corporations have lost their loyalty to our country."
Another wrote: "I'm an AF vet and mom of two active duty Army. We love the flag. Nike will be our running shoe of choice. Watch their stock go up!"
It is not clear what pressure Kaepernick brought to bear on Nike. The former quarterback played for the San Francisco 49ers and in 2016 he knelt during the national anthem to protest police brutality and racial inequality.
Last week, Nike withdrew a limited edition shoe from China after its Japanese designer expressed support of the Hong Kong protests, Bloomberg reported.