Kagan, Barrett Question Whether Times Square, Colleges in New York Could Allow Gun Bans
Both liberal and conservative Supreme Court justices questioned whether a legal challenge to New York's gun permit law would allow for firearm bans in "sensitive places" like New York City's Times Square, New York University and Yankee Stadium during Wednesday's oral arguments.
Chief Justice John Roberts kicked off the questioning to attorney Paul Clement, who is representing petitioners Robert Nash, Brandon Koch and the New York State Rifle and Pistol Association, by asking what sort of places would be allowed to impose restrictions on carry laws without violating the Second Amendment.
Clement replied that most situations would have to be reviewed on a case-by-case basis.
The attorney pointed to the decision in the District of Columbia v. Heller case—the last time the Supreme Court ruled in a gun rights case—where sensitive places included government buildings and schools.
"I think those you can probably tap into a pretty good tradition," Clement said. "I think any place that served alcohol would be, you know, a tougher case for the government."
Justice Elena Kagan followed up by asking whether the state could prohibit the carrying of guns on the New York City subway, should the court strike down the current law.
New York's permit law requires a person to demonstrate "proper cause" to carry a gun outside their home.
Clement did not answer Kagan's question directly, instead offering that his clients, who lives in upstate New York, aren't looking to carrying guns on the subway nor going to Manhattan.
When Kagan further pressed him about the NYU campus, Clements said, "NYU doesn't have much of a campus," a remark that drew laughter from Justice Clarence Thomas.
"I would go back to New York, and I think you'll find that that's wrong. Similarly, the Columbia campus," Kagan, a New York native, told the attorney.
Clement argued that college campuses and sporting venues like Yankee Stadium could be able to restrict access of guns because they are private businesses, and thus not require state action.
In her first remarks of the day, Justice Amy Coney Barrett, who is a member of the court's conservative majority, jumped into the line of questioning to ask if Times Square on New Year's Eve could be deemed a "sensitive place."
"If you concede, as I think the historical record requires you to, that states did outlaw guns in sensitive places," Barrett said. "Can't we just say Times Square on New Year's Eve is a sensitive place because now we've seen you know, people are on top of each other? We've had experience with violence. So we're making a judgment it's a sensitive place."
Clement argued that it would be a time, place and manner restriction but such an example would not fall under the sensitive places doctrine.
Justice Stephen Breyer added that "gun-related chaos" could also be a factor in expanding the number of people who can carry guns in New York.
"You think that in New York City, people should have a considerable freedom to carry concealed weapons," he told Clement. "I think that people have good moral character, who start drinking a lot and who may be there for a football game or some kind of soccer game, can get pretty angry at each other. And if they each have a concealed weapon, who knows?"
"There are plenty of statistics in these briefs, to show there's some people who do know and a lot of people end up dead," he added.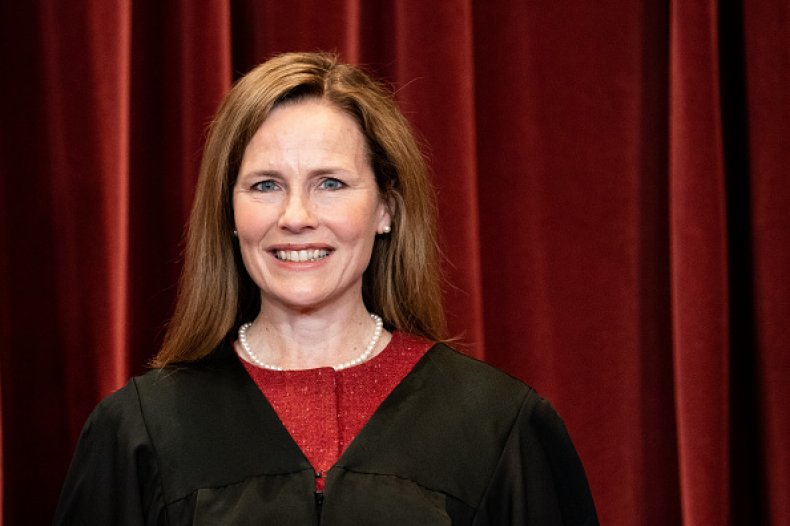 While justices raised concerns that allowing more guns on the streets of New York would present unique challenges due to the population density of the metropolitan area, the court also took issue with how restrictions are applied in rural versus urban areas.
"It's one thing to talk about Manhattan or NYU campus. It's another to talk about rural upstate New York," Justice Clarence Thomas said on Wednesday.
Justices Samuel Alito and Brett Kavanaugh grilled New York Solicitor General Barbara Underwood on whether New York could cast doubt on the reasons public carry applicants would provide for needing a gun in self-defense.
Alito used examples of janitors and nurses working late hours as "ordinary, hardworking, law-abiding people" who may want to carry a gun for self-protection when commuting in a high-crime area to ask Underwood whether they could receive a permit.
Underwood confirmed that those conditions would not be a "special need" that would entitle a resident to a permit.
"How is that consistent with the core right to self-defense that is protected by the Second Amendment?" Alito asked.
Kavanaugh chimed in, asking the solicitor general: "Why isn't it good enough to say, 'I live in a violent areas and I want to be able to defend myself'?"
The court was adjourned after nearly two hours of arguments. A decision is expected next spring.