Kal Penn, Harold and Kumar Star, on His White House Gig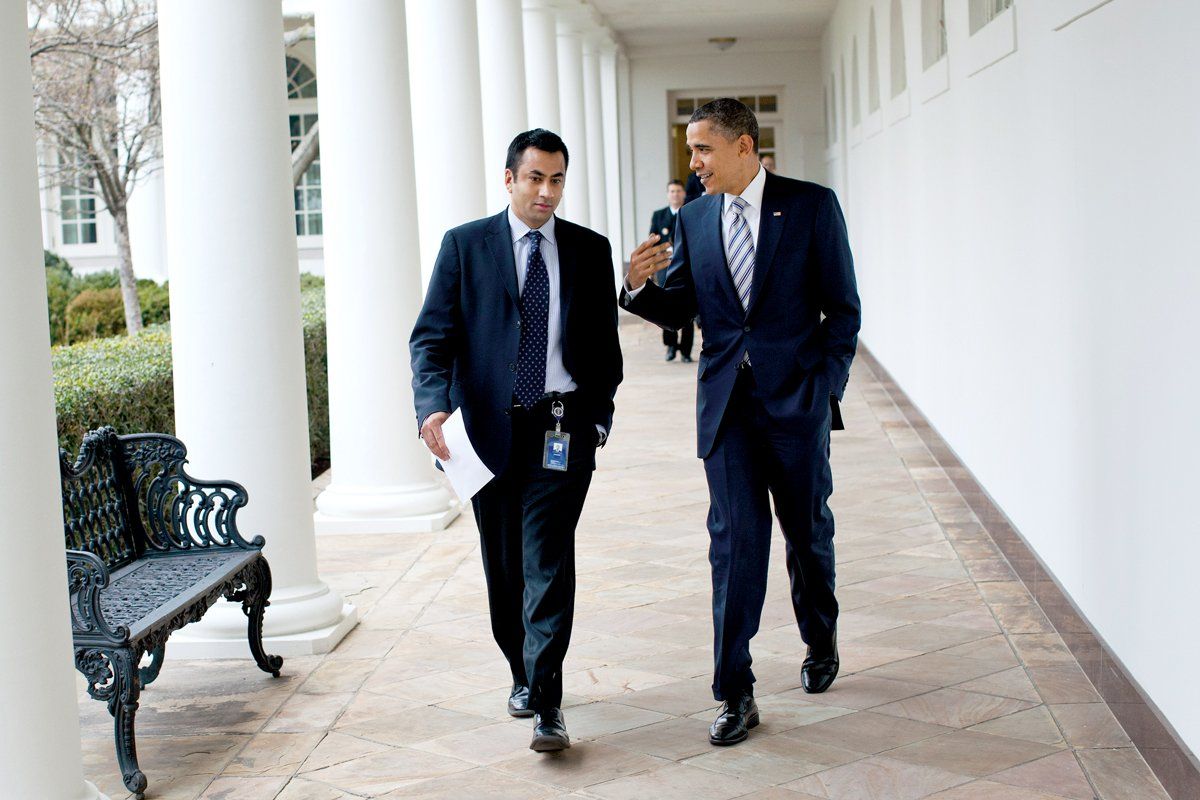 In the 2008 presidential race, plenty of Hollywood A-listers lent their names to Barack Obama's election effort—Scarlett Johansson, Robert De Niro, and Jay-Z, to name just a few. But no one took devotion as far as actor Kal Penn, who is best known for starring as a pothead in the Harold & Kumar franchise. He stumped heavily through Iowa and then, after Obama's inauguration, landed a wonky job in his administration as a public liaison. On his first day, the president's approval rating was nearly 60 percent.
By the spring of 2010, though, with a beaten-up health-care bill just signed into law, the cinema-grade hope of Obama's campaign had faded into the realities of governance. At 1:30 a.m., walking home after a very long day at work, Penn found himself at gunpoint, handing a mugger his wallet and phone. "Right after that happened, at least 12 other White House staffers either emailed me or called me and said, 'Hey, just so you know, the same thing happened to me,'?" Penn recalls—real-life danger that grotesquely echoed the grimness of political setbacks in Washington.
Penn left the administration once because of a contractual obligation to film a movie, and then returned to the Obama fold; this July, he resigned again. During his Beltway days, Penn tried to keep a healthy distance between the acting and politicking parts of his life—he never discussed his oeuvre with Obama, if that's what you're wondering. "The president's got eclectic tastes in movies and is obviously pop-culture savvy," he says. "But when is the appropriate time to bring up that you were in a stoner comedy about Guantánamo? Is it after the national-security meeting? Before he goes in to meet with Geithner about economic policy?"
You'll next see him on CBS's How I Met Your Mother and, beginning Nov. 4, in the movie A Very Harold & Kumar 3D Christmas. Penn will be the first to tell you that he prized his time in the Obama White House and that he thinks the president is doing a historically fantastic job. But at a moment of national disenchantment with Obama, it's hard to look at Penn's L.A.–D.C. odyssey and not see a Hollywood-ready arc.
Newsweek subscription offers >
Returning to entertainment means Penn can exercise the other, right half of his brain. "What I love about L.A. is that it's a very creative place—a one-industry town, based on media. And D.C. is very cerebral—also a one-industry town, based on public service," he says. "So to me it's like the yin and the yang. What I love about D.C. is the exact opposite of what I love about L.A." Washington means work and strategy; California means better food, and sweet relief from the news cycle. "I remember asking somebody on set once, 'Hey, did you see that thing on Politico?' They go, 'What's Politico?' I'm like, 'I love you. Don't worry about it.'?"
Penn's not through with government just yet. Long fascinated by cultural diplomacy—in college at UCLA, he studied President Reagan's use of the tactic during the Cold War—he's developing a pilot for a sitcom set at the United Nations. And he has already signed up to return to the campaign trail for Obama's reelection in 2012. As an actor, Penn knows a thing or two about selling sequels. But political crowds, more than moviegoers, will be asking tough questions about how this one compares to the original.
Kal Penn, Harold and Kumar Star, on His White House Gig | Culture