A South Carolina judge ordered convicted serial killer Todd Kohlhepp to pay Kala Brown $6.3 million in compensation after he kidnapped her and chained her inside a storage container.
Brown sued Kohlhepp for assault, battery, false imprisonment, intentional infliction of emotional distress and negligence, according to The State. The lawsuit was filed in November 2016, and Brown's legal team filed a motion for Spartanburg Circuit Court Judge Keith Kelly to pass a ruling in the case when Kohlhepp and his team didn't respond.
The judge awarded Brown $1.5 million for costs she already incurred, and $4.7 million for future damages on Thursday. Brown initially sought $360 million in damages, according to Greenville News.
"No amount of money will ever compensate Kala for what Todd Kohlhepp did to her," her attorney, Alex Stalvey, told WSPA. "This payment will act as a form of closure for her, so that she may continue the long road of putting this terrifying chapter of her life behind her and move forward in recovery. This victim deserves this victory."
Brown and her boyfriend, Charles David Carver, went missing in 2016 near Spartanburg, South Carolina. In November, more than two months after Brown had gone missing, police found her "chained like a dog" in a storage container on a 100-acre property, according to WYFF. Police had been acting on a tip and were searching the property when they heard a banging sound from inside the container.
Brown was at the property for a cleaning job, and Carter had accompanied her. Kohlhepp, a registered sex offender and realtor, almost immediately killed Carver and then held Brown in the container, which was 15 feet wide and 10 to 12 feet high.
"I don't think he wanted to kill me," Brown told Dr. Phil McGraw. "He explained Stockholm syndrome to me and told me that it would kick in and then we'd be happy together."
In order to stay alive, Brown indulged Kohlhepp, playing along with his fantasies and saying whatever she thought he wanted to hear. He bragged to her about how many people he'd killed. When Brown was found, she informed investigators of four bodies that were possibly buried on the property.
Her tip led officials to eventually find three bodies: Carver's, and those of Meagan and Johnny Coxie, who were killed in December 2015. Kohlhepp, who later confessed to a quadruple homicide in 2003, pleaded guilty at his trial. He will serve seven consecutive life sentences plus 60 years, without the possibility of parole.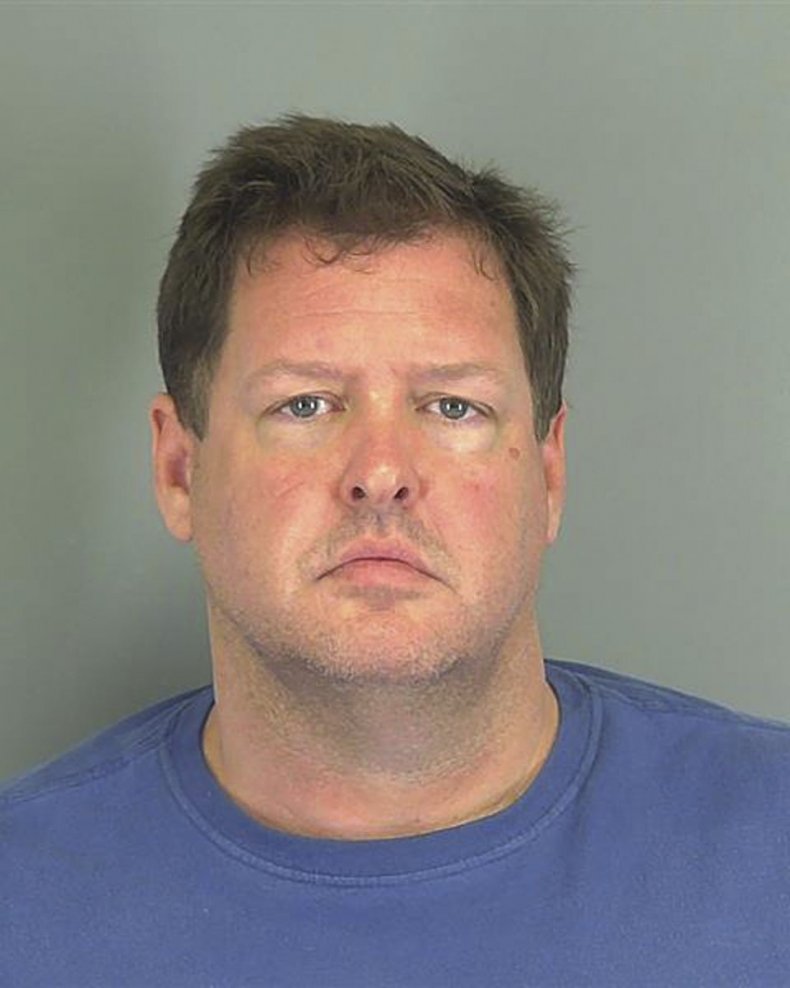 On Tuesday, Kohlhepp told investigators that there were two more bodies buried near a South Carolina interstate, according to CBS. Upon hearing the news, Brown expressed her hope that their bodies would also be discovered so their families could have closure.
"She is very saddened to hear of this discovery as Kohlhepp had previously stated to Kala he had more victims, but she never knew it would be to this extent," Brown's spokeswoman, Jenny Dial, said in a statement, according to the Greenville News. "She sends her condolences to any families that may fall victim to Todd Kohlhepp."
Kohlhepp declined to show investigators where the alleged bodies were buried, and WYFF reported that after nothing was found on Tuesday, the search was suspended. Spartanburg County Sheriff Chuck Wright said no more searches would be conducted unless Kohlhepp provided specifics that could be corroborated.
While Wright said there were no limits to what the agency would do to find the victims, he didn't want to indulge Kohlhepp if it was just an effort to stay relevant.
There are five other civil lawsuits pending against Kohlhepp, according to the Greenville News,and The State reported that his belongings were being auctioned off and his property was being sold to pay his victims. Johnny Coxie's family is seeking $26 million in damages, according to WHNS.