Tributes Paid to Surfer-Skateboarder Kalani David, Following Reported Death
Tributes have poured in for surf-skateboard prodigy Kalani David following his reported death, aged 24.
The talented Hawaiian athlete died from a seizure while surfing off the coast of Costa Rica, The Inertia reports.
According to the surfing news website, David lived with Wolff-Parkinson-White syndrome, a condition where people can have very rapid heartbeats, known as tachycardia. It affects one to three of every 1,000 people worldwide.
According to John Hopkins Medicine, said the condition is not dangerous for most people. But it added: "The biggest risk is for sudden death from a heart attack, which tachycardia can cause. However, this is extremely rare, occurring in less than one-half of 1 percent of cases."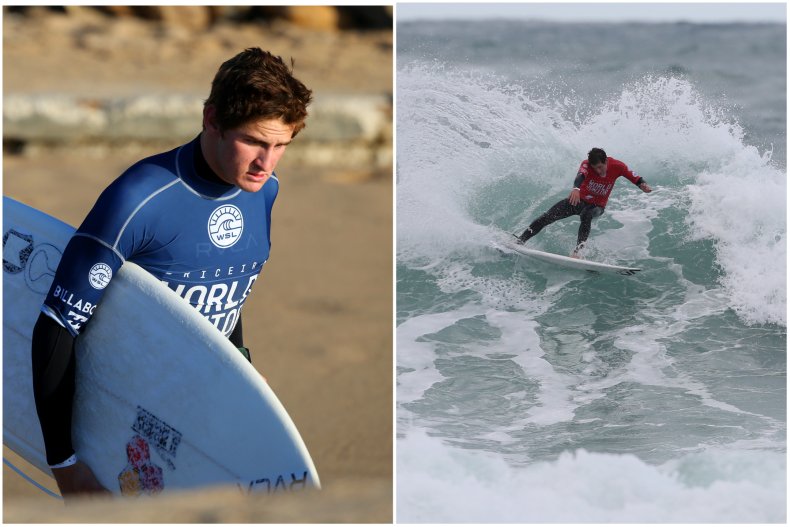 Numerous surfers, photographers and others paid tribute to David, the Hawaiian.
Legendary surfer Kelly Slater shared a photo of David and paid tribute to him on his Instagram page, adding: "@KalaniDavid trying my board as a little kid.
"Kalani was one of the most talented every surfer/skater on Earth, constantly pushing the limits every time he was on his feet. Thanks to @therealtupat (Patrick Eichstaedt) for some good memories. Condolences to the huge community of friends Kalani had coast to coast and across the globe."
Photographer Eichstaedt said: "You were larger than life lil buddy. RIP @kalanidavid."
Peter King, who also took several photographs of David, posted: "Oh man. Love you Kalani. Only God knows His timing.
"Life isn't easy. Always battling. Always Learning. Heartbreaking News. Kalani passed away in Costa Rica today, he had a massive seizure while surfing.
"He had re-connected with family there and was having such a great time. I'll always remember your stoke when we'd shoot skate n surf and how much hope you had for your future. God Bless the family and extended family that were always there for you."
According to The Inertia, David previously suffered a seizure while skating in Oceanside, California, in 2016.
It added he underwent surgery in early 2017 in order to remove the extra muscle that had grown around his heart that in turn caused his seizures.
David's last Instagram post, shared on August 28, showed him doing tricks at a skatepark. Recent posts shared broken hearts and prayer emojis.
Surfing lost another legend last year when big-wave pioneer Greg 'Da Bull' Noll died aged 84.
Noll, who lived in Crescent City, California, died of natural causes according to a statement shared by his family.