Seattle Police Confiscate Neo-Nazi's Firearms Using State's Red-Flag Law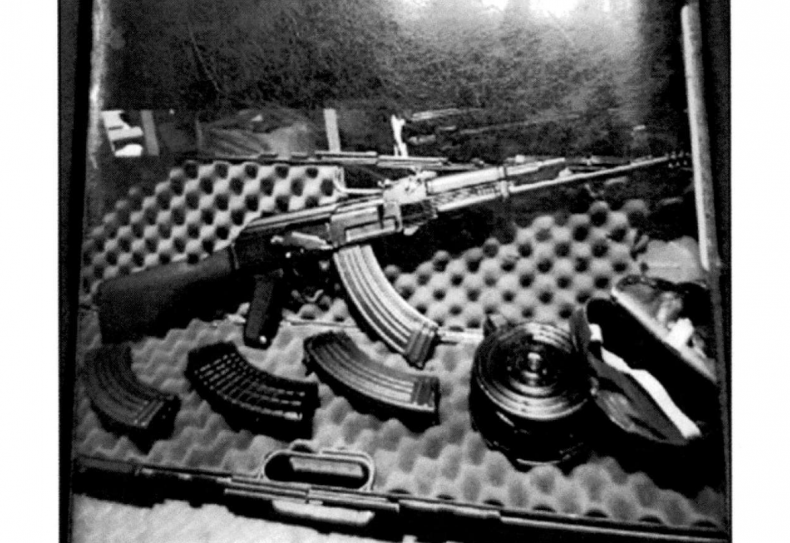 Law enforcement officers in Seattle have seized a cache of weapons from the suspected leader of a neo-Nazi group's Washington State chapter, court records show.
Kaleb James Cole, 24, is a self-avowed member of the Atomwaffen Division, which the Anti-Defamation League (ADL) describes as a neo-Nazi group whose members "train in preparation for an impending race war and promote the use of violence to reach their goal of 'uncompromising victory.'"
Officials believed Cole posed a "significant danger in the near future" of carrying out violence by having firearms under his control.
On a December 2018 U.S. Customs and Border Protection (CBP) record documenting an interview with Cole upon his return from a trip to Europe, Cole admitted to being an Atomwaffen member and said he "shares a fascist ideology." The CBP record cited a report claiming that Cole was the group's leader in Washington State.
Court records showed that the Seattle Police Department obtained a petition in late September to seize Cole's stash of firearms, which consisted of multiple handguns and an AK-47 semiautomatic rifle, under the state's red-flag law.
Washington's red-flag law enables for police and family members to petition a state judge for an extreme risk protection order, which allows law enforcement officers to temporarily confiscate an individual's firearms if it is believed the weapons will be used to cause harm.
At a subsequent hearing, the individual has an opportunity to demonstrate to the judge that they do not pose a significant danger, at which point the judge can make the order permanent (for up to one year) or rescind it.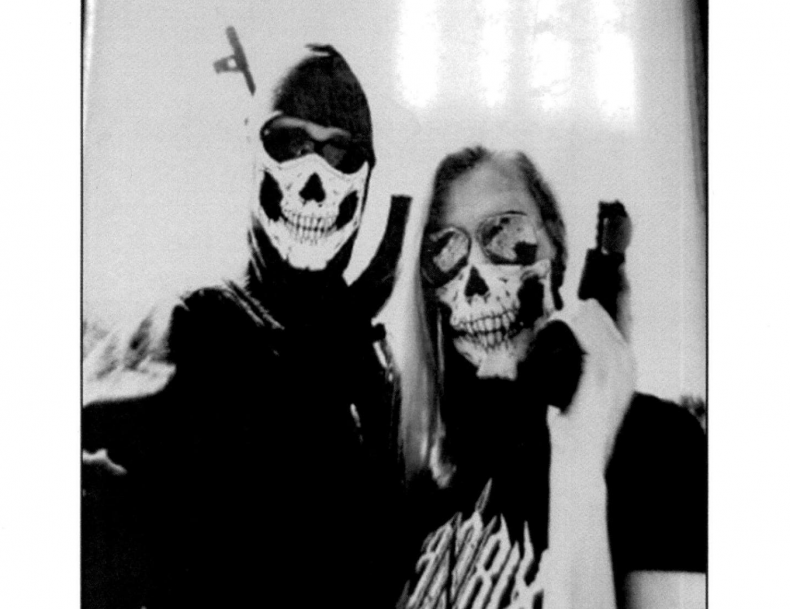 The red-flag petition noted that Cole recently participated in "firearms training and recruitment efforts" at so-called Hate Camps. The ADL says that these camps consist of "hiking excursions and military-style training exercises," allowing members to improve their cohesion and marksmanship as a unit.
The police obtained video that showed participants at these hate camps wearing military fatigues and skull masks to obscure their faces. In one clip, hate camp attendees chanted "Gas the" Jews, using an anti-Semitic slur instead, "race war now."
The video purported to solicit potential Atomwaffen members and contained shots of military-style sweeps of buildings and group fire from semiautomatic rifles.
"[The] strong dominate the weak," Cole explained in 2018 to the CBP agent at Chicago's O'Hare International Airport, clarifying that he was not interested in the overthrow of the U.S. government and discourages illegal activity.
But police apparently believed that Cole's participation in this group bespoke a desire to more fully realize his neo-Nazi ideology.
"Cole is believed to be an organizer in the 'Hate Camps' and his participation is concerning to law enforcement as it appears that he has gone from espousing hate to now taking active steps or preparation for an impending 'race war,'" they alleged in the petition.
While Cole has not previously been subject to criminal arrest, he has had contact with police in connection with neo-Nazi decals and other pro-Hitler propaganda being displayed around Seattle.
Sergeant Dorothy Kim wrote on the petition that she believed Cole's more recent, coordinated behavior represented an escalation of his initial, alleged mischief related to the earlier police contact.
This suggests "he has taken additional steps towards a plan with his ideologically motivated violence," she said.