Kaley Cuoco Says 'Cue Tears' as 'Big Bang Theory' Nears its Final Episode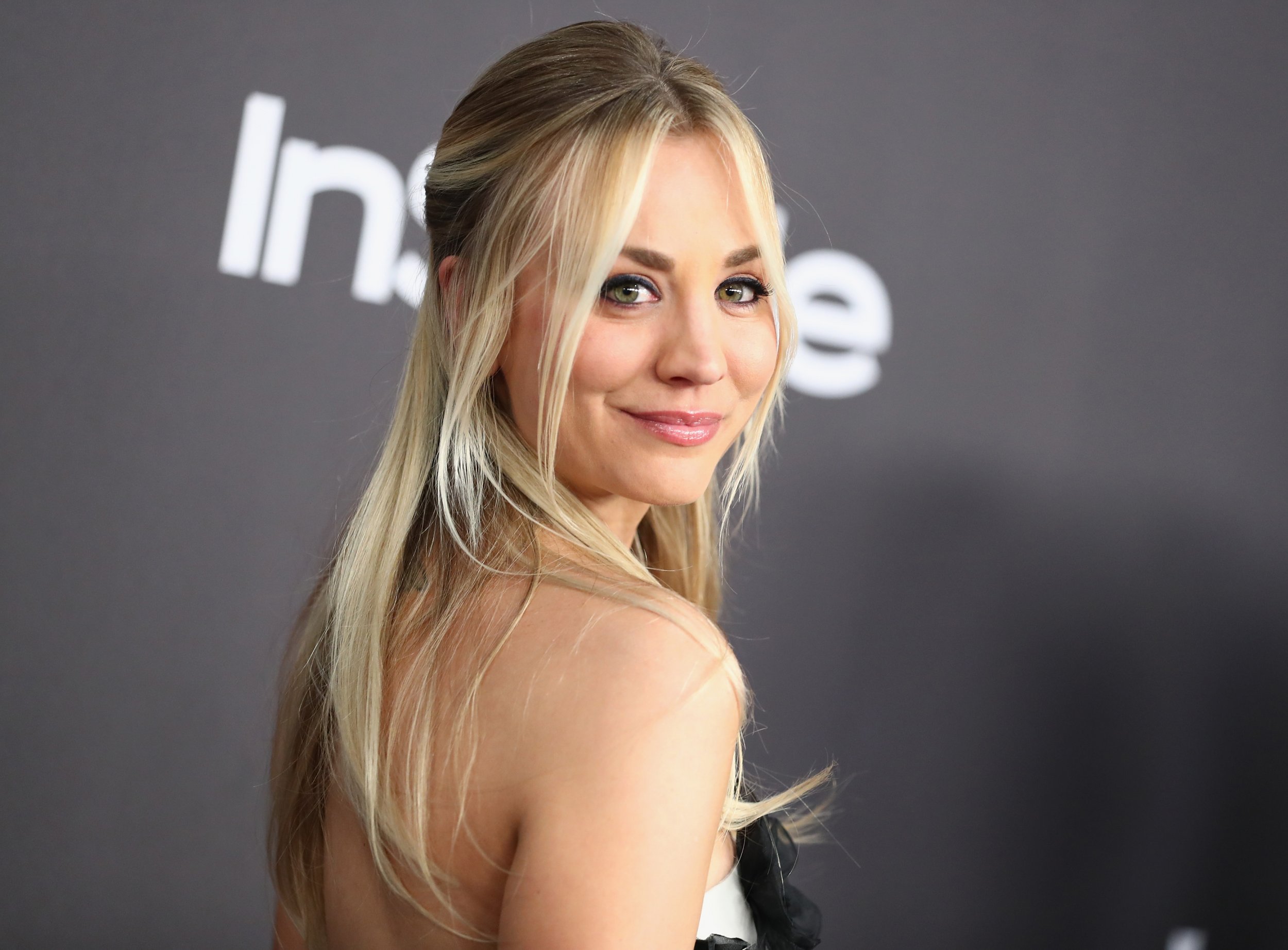 Kaley Cuoco shared a behind-the-scenes look with The Big Bang Theory fans on Thursday that revealed how the cast and crew have worked toward concluding the acclaimed CBS series.
Ahead of Thursday's episode, the 33-year-old 8 Simple Rules alum took to Instagram to share a picture that featured her alongside the show's main cast—Jim Parsons, Johnny Galecki, Mayim Bialik, Melissa Rauch, Kunal Nayyar, and Simon Helberg—as they were clapping and smiling after they wrapped filming on an episode.
"TONIGHT don't miss an all-new ep @bigbangtheory_cbs," she captioned the post. "Only a few curtain calls left!! Cue tears!!! #thefinalseason."
The Big Bang Theory decided to bid adieu after Season 12. On the popular series, Cuoco plays Penny. Cuoco's character Penny married Leonard Hofstadter, played by Galecki, in Season 10 after the couple eloped in the Season 9 premiere episode. Penny used to live in Apartment 4B, which was across from Leonard and Sheldon's (Parsons) unit in Apartment 4A.
In March, Cuoco opened up about how hard it's been for her and others who've worked on The Big Bang Theory to come to terms with its end.
"Everyone is struggling to let go of this show, even the writers. I know that we're all going to freak out reading that final episode," Cuoco told Popsugar. "I hope that whatever loose ends they felt [they] needed to tie up will be tied up."
"I'm sure they want to see where all these characters end up, and I think the writers don't want to leave some sort of ending. They want these characters to live on in people's minds and hearts, so it's going to have to be written in a very special way," she added.
Throughout its run, The Big Bang Theory has picked up several accolades. Parsons alone has scored wins at the Golden Globe Awards, Critics' Choice Television Awards, Primetime Emmy Awards and the GLAAD Media Awards, for example.
Due to the show's success, the shows five original stars—Cuoco, Parsons, Galecki, Nayyar and Simon Helberg—were granted a $1 million-per-episode deal in 2014. This agreement was similar to the contract negotiation made by the cast of Friends in the NBC show's final season.
The Big Bang Theory airs Thursday at 8 P.M. ET on CBS and its series finale will air May 16.