Kamala Harris could not control her laughter when asked by TV journalist Norah O'Donnell on 60 Minutes if she had a "socialist or progressive perspective." The Vice Presidential nominee burst out laughing and her exaggerated response has provoked a number of memes on social media.
The question came after President Trump said America would never have a socialist president, especially "a woman" at a rally in Florida on Friday night.
Trump attempted to discredit the vice presidential nominee by claiming she was a socialist, and O'Donnell tackled this allegation in Sunday's 60 Minutes interview.
"You're very different in the policies you've supported in the past," said O'Donnell, "You're considered the most liberal United States Senator," said the presenter who goes on to list that Harris supported the Green New Deal, Medicare for All, and legalising marijuana. "Joe Biden doesn't support those things, so are you going to bring the policies, those progressive policies that you supported as Senator, into a Biden administration?" asked O'Donnell.
"What I will do, which is what Joe wants me to do, is share my lived experience to any issue that we confront," said Harris in response.
"Is that a socialist or progressive perspective?" asked O'Donnell, to which Harris laughed out loud while saying "no..." Harris continued: "It is the perspective of a woman who grew up a black child in America, who was also a prosecutor, who also has a mother who arrived here at the age of 19 from India, who also likes hip hop," Harris finished her answering by chuckling.
"She honestly creeps me out," said one user on Harris' response, "And she doesn't even know she's into Marxism = socialism = communism."
"She laughs and then gets away with not answering. Every time." said Matt on Twitter. Howard Langston compares her to Joaquin Phoenix's terrifying portrayal of the villain the Joker from DC's Batman.
"That laugh is not good... and the inability of this ticket to answer basic policy questions is concerning," said David Gaynoe.
Humorous memes have appeared from both side of the debate. From memes claiming her voice sounds like fingernails on a blackboard. To those implying she's been smoking too much weed and has the giggles. Others simply mock her for "lying".
"The answer is. She will met when she gets splashed," said Carmelotd, who compares Harris to a witch.
"Oh you definitely guilty, said another Twitter user." Meanwhile, user Michelle Shore believes it's a strong response from the next Vice President.
Another user posted that Harris has stomped though the republican talking points:
"Eeeeew" simply posts another twitter user.
Kamala Harris has repeatedly refuted the claim that she is a socialist. President Trump said during his recent rally: "We're not supposed to have a socialist — look we're not going to be a socialist nation. We're not going to have a socialist president, especially a female socialist president, we're not gonna have it, we're not gonna put up with it."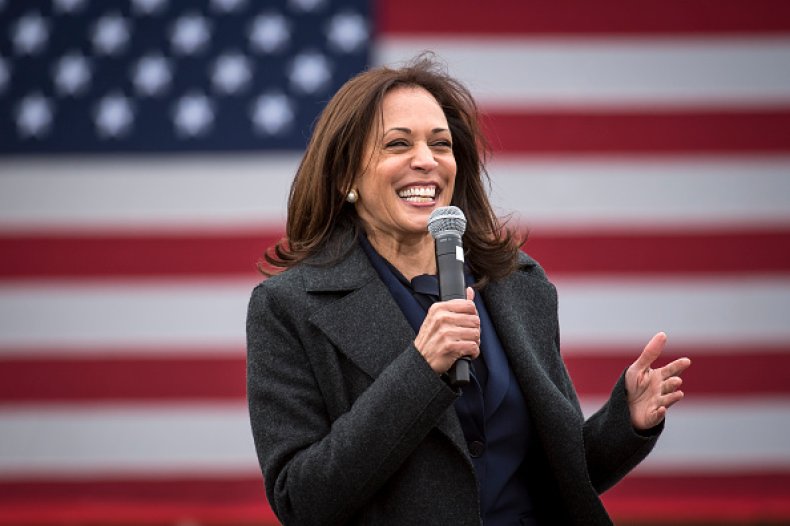 Correction 10/26/20, 8 a.m. ET: The headline of this article was updated to correct the title of the television show 60 Minutes.