Trump: Kamala Harris Got Too Much Praise for Debate Attack on Biden: 'Not Winston Churchill We're Dealing With'
President Donald Trump was unimpressed with the blistering exchange between 2020 Democratic nomination contenders Senator Kamala Harris and former Vice President Joe Biden, dismissing the much talked-about face-off as "not that outstanding."
Harris won plaudits among many for her performance in the first round of the Democratic presidential debate on Thursday, when she took a swipe at the former vice president over his previous comments that he had been able to work civilly alongside two prominent segregationists.
At a fundraiser last week, in a bid to highlight how he could talk to people of all political persuasions, Biden recalled how he managed to work with Senators James Eastland of Mississippi and Herman Talmadge of Georgia, who vehemently opposed racial integration.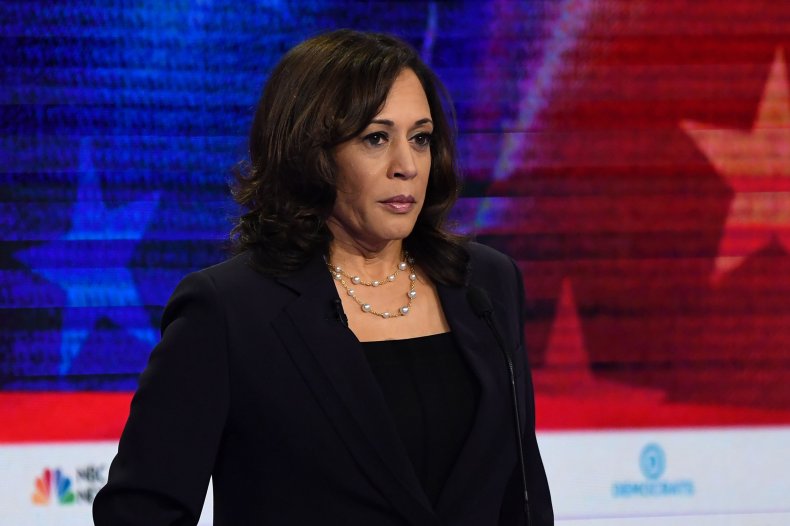 Harris also criticized Biden's past opposition to the school integration policy of busing, in which black students were transported from their local school districts to schools in predominantly white neighborhoods — a policy Harris said she benefited from as a child, even as Biden and others opposed federal backing of such programs.
The senator told Biden "it was hurtful", to hear him talk in this way about such sensitive racial issues.
But in a news conference in Osaka, Japan, where Trump had been attending the G20 summit of world leaders, the president said: "I thought that she was given too much credit."
"He [Biden] didn't do well, certainly, and maybe the facts weren't necessarily on his side," he continued.
"I think she was given too much credit for what she did. It wasn't that outstanding and I think he was probably hit harder than he should have been hit," Trump said, via CNN.
Of her response, Trump remarker: "That was so out of the can... I think it was right out of a box.
"And I think he didn't respond great — this is not Winston Churchill we're dealing with, okay. But I don't think it was nearly as bad as they portended it to be."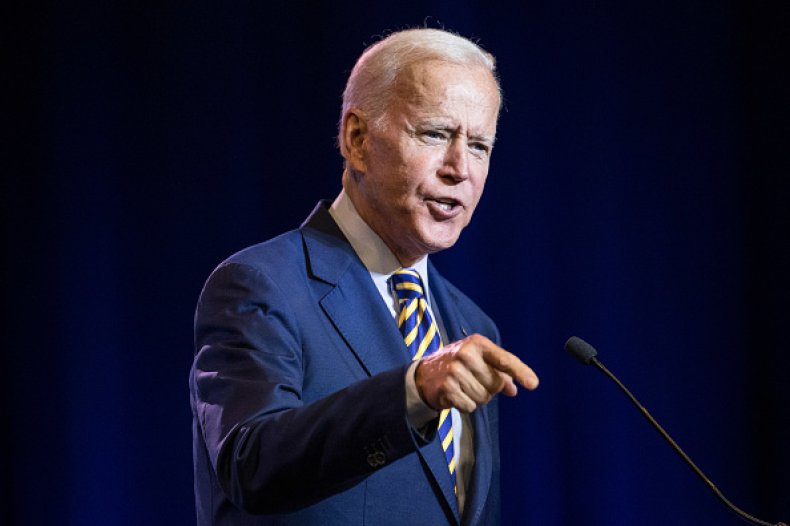 When asked if he viewed Harris as a tough challenger, Trump said: "You never know who's going to be tough. You never know."
He continued: "The one that you think is going to be tough turned out to be not much."
Biden has defended his civil rights record, telling the Rainbow PUSH coalition convention on Friday that he had never opposed voluntary busing, and that, "I fought my heart out to ensure that civil rights and voting rights, equal rights are enforced everywhere," according to The Hill.
However, Harris repeated her criticism of Biden, telling MSNBC he was wrong to brag about working with segregationists during his 36-year Senate career.
"The characterization and the nostalgia about who they were I find to be misplaced, and it was hurtful to me to hear that they would be nostalgic about people who if they had their way I would not serve in the United States Senate," she said.