Kamala Harris Campaign Accused of Treating Staff 'So Poorly' and Not Having 'a Real Plan to Win'
The presidential campaign of California Democratic Senator Kamala Harris has been accused of treating staff "so poorly" and lacking "a real plan to win."
The criticism came in the resignation letter of Kelly Mehlenbacher, the campaign's state operations director, which was first reported by The New York Times on Friday. In Mehlenbacher's letter, she asserted that she still believes Harris is the best Democratic candidate, but she could not continue to serve on the campaign under the current circumstances. Her decision, effective Saturday, came after the firing of multiple campaign aides without any prior notice.
"This is my third presidential campaign and I have never seen an organization treat its staff so poorly," Mehlenbacher wrote, strongly criticizing campaign manager Juan Rodriguez and campaign chairwoman Maya Harris, the candidate's sister. "With less than 90 days until Iowa we still do not have a real plan to win," the resigning campaign official warned.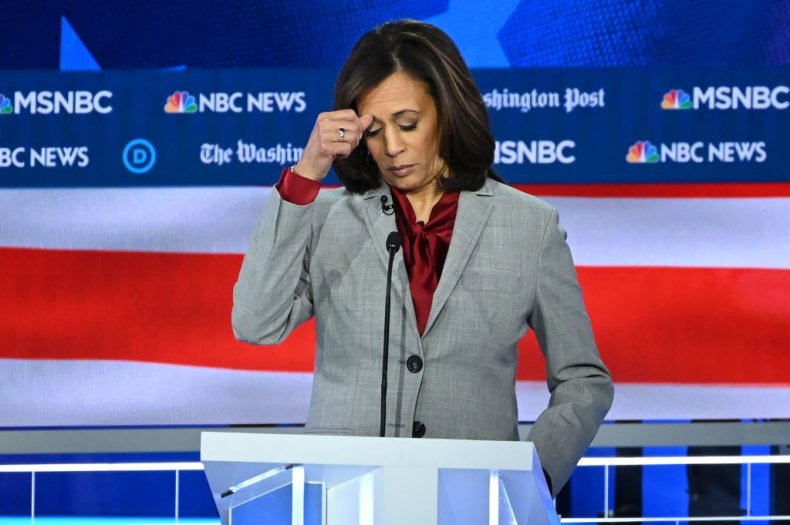 The Times report, which interviewed more than 50 current and former Harris campaign staffers, laid out concerns about missteps, low fundraising hauls, and the presidential bid's viability moving forward. Many of those interviewed reportedly raised significant concerns about the leadership Maya Harris as well as that of Rodriguez.
In a statement to the newspaper, Rodriguez said that the campaign was pushing forward and making the necessary decisions to win the election.
"Our team, from the candidate to organizers across the country, are working day in and out to make sure Kamala is the nominee to take on Donald Trump and end the national nightmare that is his presidency," the campaign manager said. "Just like every campaign, we have made tough decisions to have the resources we need to place in Iowa and springboard into the rest of the primary calendar."
A separate article by The Washington Post published on Thursday described Harris's campaign as "teetering" and "failing," pointing to a lack of funds and indecisive leadership.
"This is not how I would have ever imagined my time at this campaign ending, and like I said, this was not an easy decision. I only hope that my departure might result in some serious consideration of our structure, our goals, our internal communications and what are organizational values are," Mehlenbacher wrote in the conclusion of her resignation letter.
Harris launched her 2020 campaign to significant fanfare, as she'd been hailed by many as a rising star within the Democratic party for several years. Some had even compared the former California prosecutor to President Barack Obama. After she officially announced her presidential campaign in January, Trump even voiced a bit of praise for his political rival.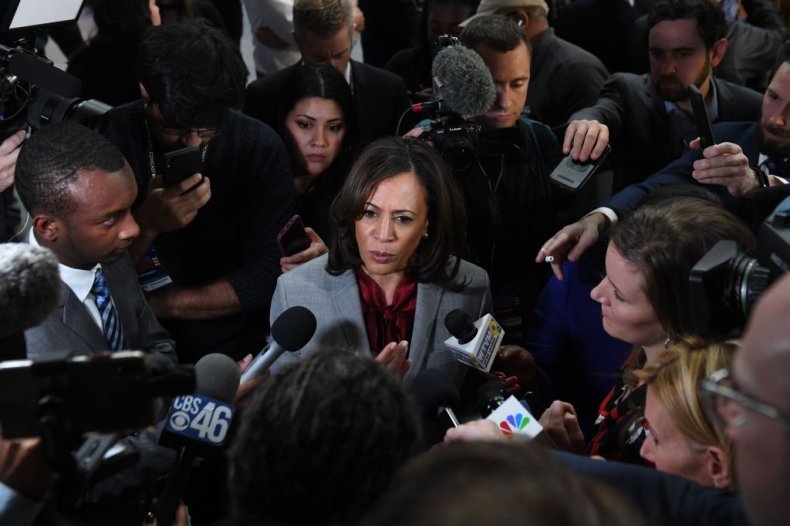 "I would say the best opening so far would be Kamala Harris," the president told The Times in an interview published at the beginning of February."I would say in terms of the opening act, I would say, would be her [as the strongest competition]."
"A better crowd — better crowd, better enthusiasm," he said.
However, since her strong start, Harris has struggled to maintain momentum, slipping in the polls and trailing other candidates in terms of contributions. An average of national polls aggregated by Real Clear Politics currently shows the senator from California trailing the other Democratic front-runners, coming in with just 3.8 percent support, or fifth overall. That's also more than 7 points behind the fourth place contender, Mayor Pete Buttigieg of South Bend, Indiana.
When it comes to fundraising, Harris has also raised less than other leading candidates according to CBS News. She took in about $12 million during the first and second quarters of 2019. The amount dipped to $11.7 million in the third quarter, however. Those hauls lagged behind the fron-trunners as well, with Senator Bernie Sanders of Vermont taking in more than $25 million from small donations in the third quarter alone, followed close behind by Elizabeth Warren who brought in $24.6 million.