Kamala Harris to Campaign in Texas, First Dem VP Candidate to Do So in 30-Plus Years
California Senator Kamala Harris, who is the Democrat Party's vice presidential candidate, will visit Texas this Friday to campaign for her presidential running mate, Joe Biden. The visit by Harris just four days before the 2020 presidential election will be extremely rare.
No Democrat VP candidate has campaigned in Texas since 1988. That's probably because the VP candidate that year was a Texan—Lloyd Bentsen.
Texas Democrats have asked Biden and Harris to spend more time and money in the Lone Star State as polls across the state indicate the race between Biden and President Donald Trump will be very tight. Meanwhile, high-ranking Republicans say Texas is not a "battleground state."
The announcement of Harris' upcoming campaign visit was made through an email Sunday from Biden's campaign to Democratic lawmakers in Texas.
"Allow me to provide as a courtesy, the below in person travel notification for Sen. Kamala Harris which will be publicly released momentarily," the email stated. "Sen. Kamala Harris will be personally traveling to Texas on Friday - October 30. 2020."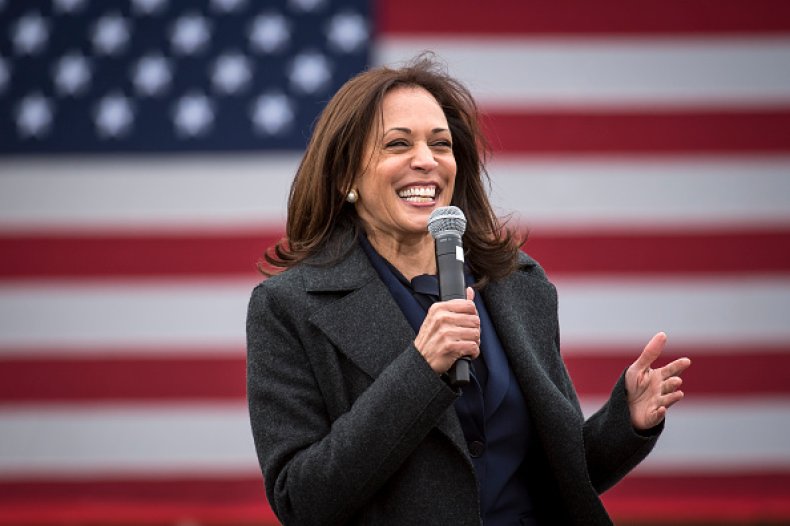 A Democrat hasn't won Texas since 1976 when Jimmy Carter defeated Gerald Ford by 3.2 points. Trump won Texas by nine points in the 2016 election. The latest poll by The University of Texas and the Texas Tribune shows that Trump has a five-point lead over Biden with just 10 days away from the election.
Democrats believe they can flip the state in 2020. This includes former Democrat president candidate Beto O'Rourke of Texas, who recently penned an op-ed in the Washington Post, urging Democrats to spend more money in Texas during the final stretch of the race.
Jill Biden, the wife of Joe, spent time in Texas earlier in October. She campaigned in Dallas, Houston and El Paso, telling folks that flipping Texas blue is a reality in 2020.
"For the first time in a long time, winning Texas is possible," she said while in El Paso. "Not just for Joe, but for the Senate and the state House as well. And if we win here, we are unstoppable."
Former Texas Gov. Rick Perry, who served a brief stint as the Secretary of Energy in Trump's cabinet, told reporters on Friday that Trump does not need to campaign in Texas because it's "not a battleground state."
"He's going to be in battleground states. Texas is not a battleground state. It's that simple," Perry said.
Trump campaign spokesman Tim Murtaugh also said Trump would nt visit Texas prior to the November 3 election.
Lloyd Bentsen was a Texas senator who ran as the vice presidential candidate on the ticket with Democrat presidential candidate Michael Dukakis in 1988.
Dukakis lost to George H.W. Bush by an electoral vote count of 426-111, including all 29 votes from Texas. Bush only won 7 million votes more than Dukakis on the national level. Bush won 56 percent of the votes in his home state of Texas, including about 700,000 more votes in the Lone Star State.