In the wake of President Joe Biden's comments that the U.S. and NATO may not immediately agree on how to respond to a "minor incursion" by Russia into Ukraine, Vice President Kamala Harris said that the president "has been very clear" that the U.S. would "levy serious and severe costs" in response to a Russian invasion.
Harris made the comments during an interview with TODAY's Savannah Guthrie, who asked whether Biden had essentially given Russian President Vladimir Putin the "green light" to "take a piece of Ukraine."
Biden told reporters during a press conference in the East Room on Wednesday that "Russia will be held accountable if it invades," and how that accountability is achieved "depends on what it does."
"It's one thing if it's a minor incursion and then we end up having a fight about what to do and not do," Biden said. "But if they actually do what they're capable of doing with the forces amassed on the border, it is going to be a disaster for Russia if they further invade Ukraine."
He added that the allies and partners of the U.S. are ready to "impose severe costs and significant harm on Russia and the Russian economy."
A reporter later asked Biden if he meant that the U.S. would not impose sanctions in response to a "minor incursion" and was effectively giving Putin to take such an action. The president responded that in an event where Russian forces crossed the border into Ukraine and killed Ukrainian fighters, "I think that changes everything."
"But it depends on what he does, to what extent we'll get total unity on the NATO front," he added.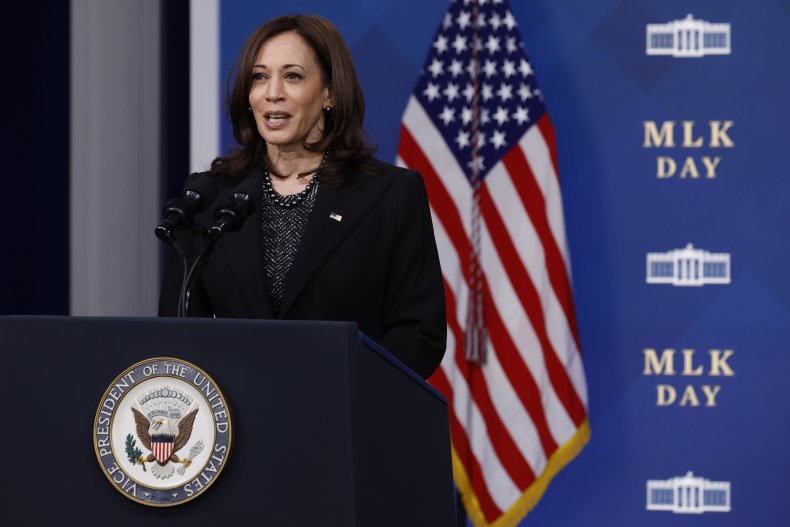 For actions from Russia that fall short of a significant invasion, such as continuing to mount cyberattacks, the U.S. and allies could potentially respond with cyberattacks of their own, Biden said.
White House Press Secretary Jen Psaki released a statement after Biden's marathon press conference clarifying that the movement of any Russian forces across the Ukrainian border would be "a renewed invasion, and it will be met with a swift, severe, and united response from the United States and our Allies."
"President Biden also knows from long experience that the Russians have an extensive playbook of aggression short of military action, including cyberattacks and paramilitary tactics. And he affirmed today that those acts of Russian aggression will be met with a decisive, reciprocal, and united response," the statement said.
Harris doubled down on that message in her TODAY interview, saying that any "aggressive action" from Russia would be met with a U.S. response.
"We are clear and have been clear for quite some time, that our first approach and priority and preference is that these issues could be resolved diplomatically," she said. "We have also been clear and continue to be clear, that if Russia takes aggressive action, it will be with severe cost."