Kamala Harris' Drop Out Has Left 2020 Presidential Race 'Older and Whiter,' Says CNN Anchor
After Senator Kamala Harris suspended her campaign on Tuesday due to what the candidate said was a "lack of funding," CNN's Brianna Keilar remarked that the 2020 presidential election will now become "an older and whiter field for the top tier candidates."
Keilar was echoing what her colleague, Jeff Zeleny, said in a live feed about how the presidential race began with one of the most diverse field of candidates—naming Harris, Senator Kirsten Gillibrand and Senator Cory Booker as examples—but those numbers have been greatly reduced in a short amount of time.
CNN chief political analyst Gloria Borger agreed with the assessment, adding that Harris was a great candidate who didn't want to lose the California primary.
"I think she made a decision and her staff made the decision that she didn't want to be embarrassed in her home state."
"You have to be able to tell people what you stand for and what you want to do for them," said Borger. She also mused that Harris didn't count on former Vice President Joe Biden "staying so strong."
"[Harris] understood she needed to get some of his African American support if she was going to be able to win, and she didn't. So Biden stayed strong, she didn't add to her support and I think there was a real problem there," Borger said.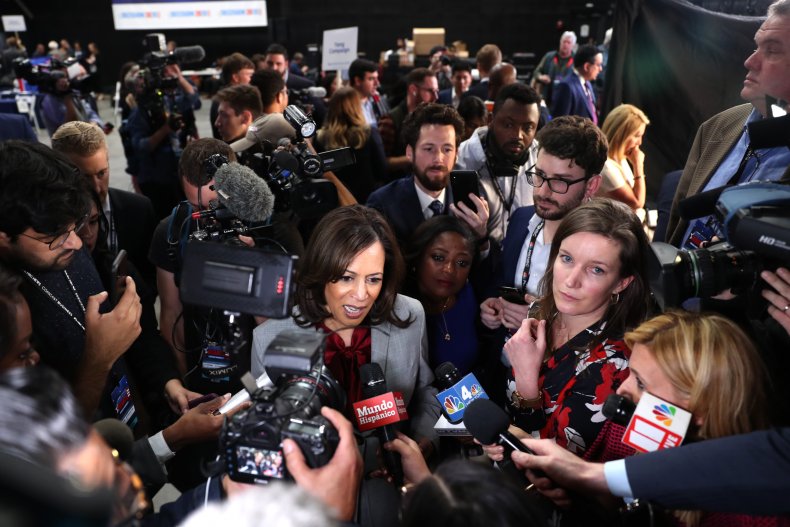 Harris made the announcement in a post on Medium and included black women and people of color in the fight she is committed to continuing.
"I've taken stock and looked at this from every angle, and over the last few days have come to one of the hardest decisions of my life. My campaign for president simply doesn't have the financial resources we need to continue," read her statement.
"Our campaign uniquely spoke to the experiences of Black women and people of color—and their importance to the success and future of this party. Our campaign demanded no one should be taken for granted by any political party," she wrote.
When Harris announced the news on Twitter, she posted, "I'm not a billionaire. I can't fund my own campaign. And as the campaign has gone on, it's become harder and harder to raise the money we need to compete. It is with deep regret -- but also with deep gratitude -- that I am suspending my campaign today."
Harris canceled a Tuesday fundraising event in New York amid recent reports that described her campaign as "chaotic."