Kamala Harris No Longer Supports Bernie Sanders' Medicare for All Plan
California Senator and 2020 presidential candidate Kamala Harris is backing away from Medicare for All, just two years after she co-sponsored the bill in the Senate.
Speaking at a Hamptons fundraiser to corporate executives and one-percenters, Harris explained that she has "not been comfortable" with the healthcare plan written by her 2020 competitor Vermont Senator Bernie Sanders.
"I think almost every member of the United States Senate who's running for President and many others, have signed on to a variety of plans in the Senate. And I have done the same," she said at the fundraiser, according to her campaign. "[A]ll of them are good ideas, which is why I support them. And I support Medicare for All. But as you may have noticed, over the course of many months, I've not been comfortable with Bernie's plan, the Medicare for All plan."
In August of 2017, Harris became the first Senator to co-sponsor the plan. She continued to express support for it during her presidential campaign, sending out a press release in April of 2019 where she wrote that "Medicare for All finally makes sure every American has affordable, comprehensive health care."
Harris campaign spokesman Ian Sams told The Daily Beast that "there's a difference between signing onto a good idea and running on a plan." He continued: "Senator Harris was hearing from lots of voters real concerns, specifically about proactively abolishing private insurance, the four year transition, middle class tax hikes, and so she came up with her own plan to adjust for those that, frankly, is better than his."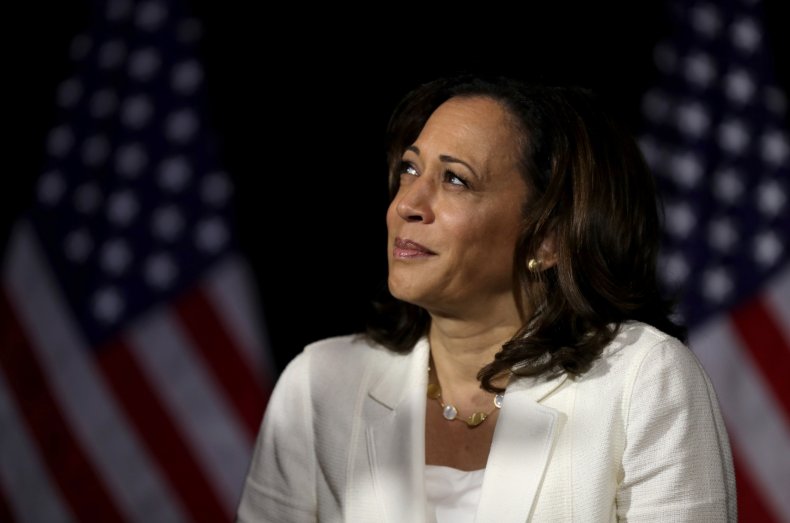 But this isn't the first time Harris has had to walk back her support of Medicare for All. During the first Democratic debate, she was one of two candidates who raised their hands when asked if they would get rid of private health insurance as president. The next morning on NBC's Morning Joe, however, she said that she would not abolish private insurance. Harris claimed that it was because she interpreted the question differently.
"The question was, would you give up your private insurance for that option, and I said yes," she explained.
In January during a CNN Town Hall, Harris also delivered mixed messages around healthcare. "The idea is that everyone gets access to medical care, and you don't have to go through the process of going through an insurance company, having them give you approval, going through the paperwork, all of the delay that may require. Let's eliminate all of that. Let's move on," she said.
She later claimed that her response was misinterpreted.
Harris revealed her own plan in late July, which would make room for private insurers to offer plans in the system. There would also be a 10-year phase-in to the system, causing some concern that her successor would already be in office by the time any changes were implemented.