Jeff Sessions Knocked 'Hysteria' Out of Kamala Harris, Former Trump Adviser Says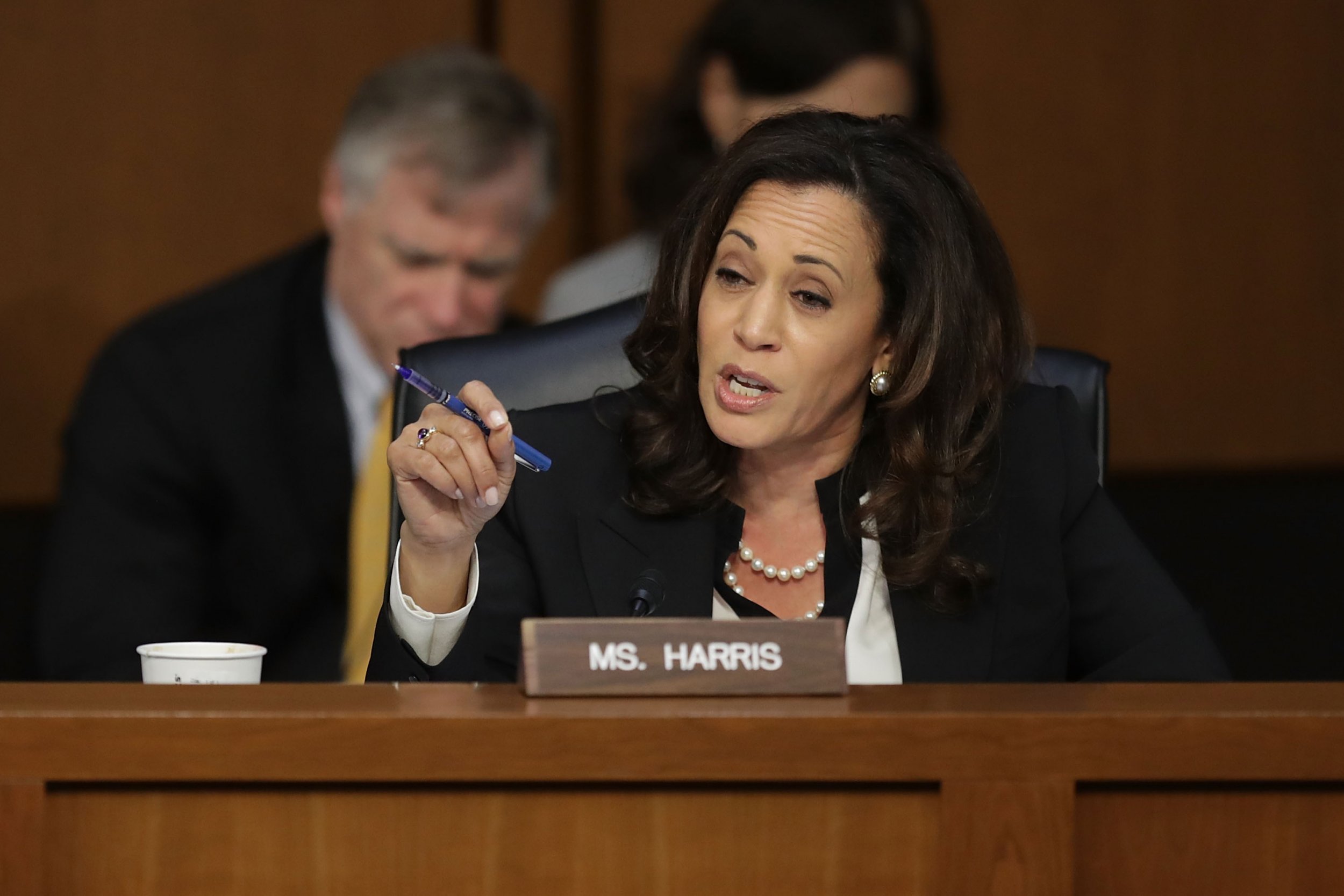 Senator Kamala Harris is a law enforcement veteran who became known for her doggedness and tough questioning during a 25-year career as a trailblazer prosecutor that included serving as the first female district attorney of San Francisco and attorney general of California. So it would seem she doesn't need to be told how to behave during a testimony hearing.
And yet the Democratic lawmaker was admonished—once again—when given her chance to ask Attorney General Jeff Sessions about his interactions with President Donald Trump during the Senate Intelligence Committee's Tuesday meeting. Harris was told by Chairman Richard Burr to allow Sessions the opportunity to answer her after she repeatedly asked the attorney general whether he ever consulted a policy he was claiming gave him the right to refuse her questions.
The left has come out swinging each time Harris has been interrupted by her male colleagues, with fellow female lawmakers including Senator Elizabeth Warren vocalizing solidarity across social media. However, conservatives have expressed their disdain for the senator's overt toughness. Included in this group is Trump's former spokesman, Jason Miller, who during an appearance on CNN Wednesday said Harris must have been suffering from "hysteria."
USA Today columnist Kirsten Powers, who was also on CNN's panel Wednesday, interjected after Miller said Sessions "knocked away some of the hysteria from Kamala Harris and some of the Democrats who wanted to make this a big partisan show."
Powers asked: "Can I just go back to something [Miller] said? How was Senator Harris 'hysterical'? I don't really under that. I mean, she was asking some tough questions."
"I believe this is the second hearing in a row with completely partisan screed," Miller responded.
"But how is that hysterical?" Powers asked.
"It was," Miller said. "From my perspective, my, I would say objective, perspective, I mean it was—it didn't seem like there was any effort to try to get to a real question or get to the bottom of it. She was purely out there to shout down."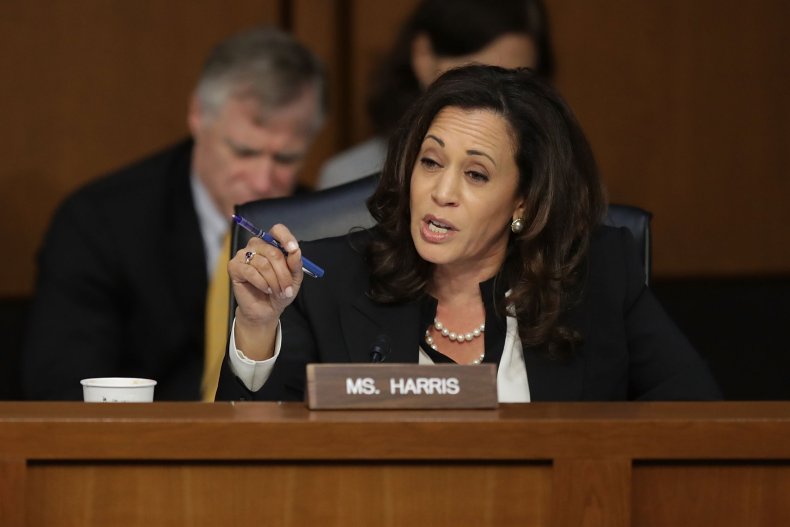 The tense moment in Harris's questioning of Sessions occurred six days after she was reprimanded by Burr for what the chairman said was a lack of "courtesy" in her and other senators' questions to Deputy Attorney General Rod Rosenstein.
"I think she was hysterical," Miller repeated, before attempting to move on to discuss Harris's male colleagues. "I don't think that Senator Wyden was really trying to get to the bottom of answers either."
"But he wasn't hysterical, and she was," Powers quipped. "OK, I just wanted to clear that up. Got it."
Harris, who has burst into the national political arena during the federal probe into Russia's meddling in last year's presidential election, seems to be taking the criticism of her questioning approach in stride.
"It's unacceptable that Sessions—the top law enforcement official in the country—cannot name his legal basis for evading questions," Harris tweeted Wednesday. "I will do everything in my power to get the truth for the American people."