When President-elect Joe Biden is sworn into office on January 20, the microblogging social network Twitter will create @SecondGentleman, an account for Douglas Emhoff, the husband of Vice President-elect Kamala Harris. The account will be one way of marking the historic election of the first-ever female vice president.
During the administrations of Donald Trump and Barack Obama, the official @SecondLady Twitter accounts belonged to Karen Pence, wife of Vice President Mike Pence, and Jill Biden, wife of then-Vice President Joe Biden, respectively.
Next Wednesday, the @SecondLady account will officially switch over to @SecondGentleman; and it's just one of several switchovers that Twitter will make in transitioning the White House's top social media accounts from the Trump Administration to the Biden Administration.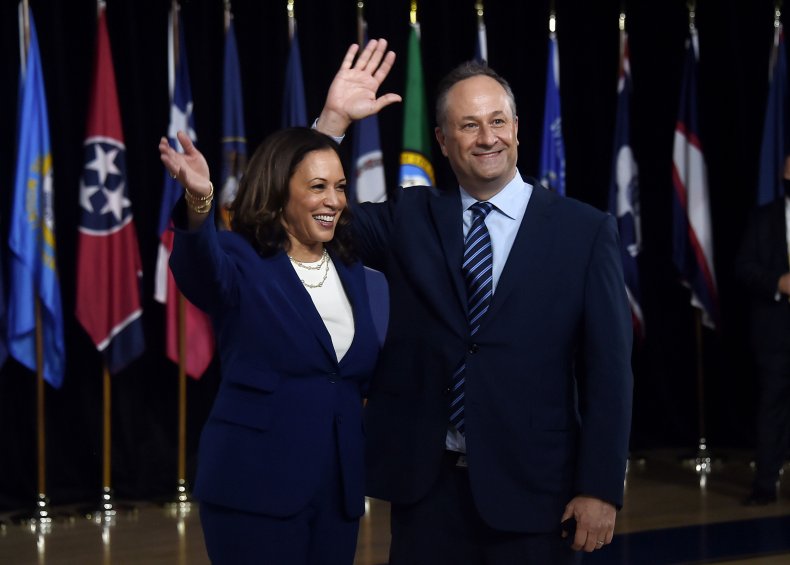 "As we did in 2017, Twitter is actively working with the U.S. government to support the archival and transition of Twitter accounts across administrations," Twitter wrote in a January 14 blog post.
The other institutional White House Twitter accounts that will be transferred over to the Biden Administration's control include those of the White House (@WhiteHouse), President (@POTUS), Vice President (@VP), First Lady (@FLOTUS) and the White House Press Secretary (@PressSec).
Before giving the handles and their logins to Biden's team, Twitter will first transfer the current administration's institutional accounts to the National Archives and Records Administration (NARA). There, each account's tweets and histories will remain publicly available with their account usernames changed to reflect their archived status.
For example, the Trump administration's current @POTUS account will be publicly archived as @POTUS45.
Additionally, the Twitter accounts currently being used by Biden's top officials will transition into their official institutional accounts.
For example, the account of the President-elect's team, @Transition46, will become @WhiteHouse; Joe Biden's account @PresElectBiden will become @POTUS; Harris' political account @SenKamalaHarris will become @VP; Jill Biden's current account @FLOTUSBiden will become @FLOTUS, as in First Lady of the United States; and the president-elect's press secretary Jen Psaki, who currently uses @PressSecPsaki, will become @PressSec.
Twitter users who previously followed the institutional White House Twitter accounts or who currently follow the Biden Administration's current accounts, will receive in-app alerts allowing them to follow the new administration's accounts.
News of Twitter's transitional process follows an ongoing dispute between the president-elect and the microblogging platform over its resetting of each institutional account's follower count.
When Trump took office in 2017, he was allowed to take over the @POTUS account with its 12 million followers amassed during the Obama era. But now that it's Biden's turn to take it over, Twitter has said that it will reset the follower count to zero instead of letting Biden have the account's current 60 million followers.
"[Twitter is] advantaging President Trump's first days of the administration over ours," Rob Flaherty, the soon-to-be director of digital strategy in the Biden White House told Bloomberg News. "They have given us less than they gave Donald Trump, and that is a failure."
He added, "There is value in being able to communicate with an audience that doesn't agree with us." Instead, the @POTUS account may simply gain @PresElectBiden's 213,700 current followers.
Joe Biden's personal Twitter account @JoeBiden has over 23.9 million followers.