Kamala Harris Must Win Back Southeast Asia | Opinion
Vice President Kamala Harris must use her Southeast Asia trip to strengthen political and economic relations. Washington's friends in the region will be understandably uncomfortable in China's shadow. After withdrawing from Afghanistan, it seems the U.S. and its allies have lost their appetite for military intervention. To maintain its moral high ground and global influence, the West will have to replace military action with financial action, tanks with checkbooks and generals with venture capitalists.
Instead of being the world's police, the U.S. and its allies could be the world's investor. This will challenge growing Chinese influence and soften the sense of betrayal felt across many Muslim-majority countries post-Afghanistan, while acknowledging the limited appetite for military confrontation from a generation fatigued by the War on Terror.
The effects of withdrawal from Afghanistan are a microcosm of the results of a global withdrawal: more havens (and drivers) for extremism, and Chinese ascendancy in regions that would have previously been aligned with the West.
In order to counter both these trends, the U.S. and its allies must project power and influence in Asia—if not through military action then through economic engagement. Nowhere is this truer than in Southeast Asia, which is fast becoming the epicenter of Washington-Beijing rivalry.
While it is true that almost 42,000 U.S. companies export to the Association of Southeast Asian Nations (ASEAN), it is China who became ASEAN's largest trading partner in 2020. China is also part of the Regional Comprehensive Economic Partnership that includes China, Japan, South Korea, Australia and New Zealand, connecting 30 percent of the world's population.
Compare this to the U.S. which, under President Donald Trump, withdrew from the Trans-Pacific Partnership (it went ahead without the U.S., under a slightly different name).
As America wages a trade war with China, tariffs often work to reduce exports because recipient nations respond in kind. The U.S. trade deficit has reached record-breaking levels recently. American measures against companies like Huawei have encouraged increased Taiwan-Chinese relations.
Southeast Asia matters to China—the region is Beijing's backyard. The Chinese Communist Party's sense of claustrophobia induced by neighboring American allies—Japan, Australia, South Korea and Taiwan—is soothed by expansionism in countries like Indonesia and the Philippines.
Southeast Asia is home to almost 700 million people, more than both the EU and the U.S. Many are Muslims (Indonesia is the world's most populous Muslim-majority country), meaning that increased support for Southeast Asian economies will go a long way to winning the goodwill of Muslims in the region, who make up a quarter of the globe's population.
The region is also home to a burgeoning middle class with rising levels of internet penetration, making the investment potential, especially in the technology sector, huge.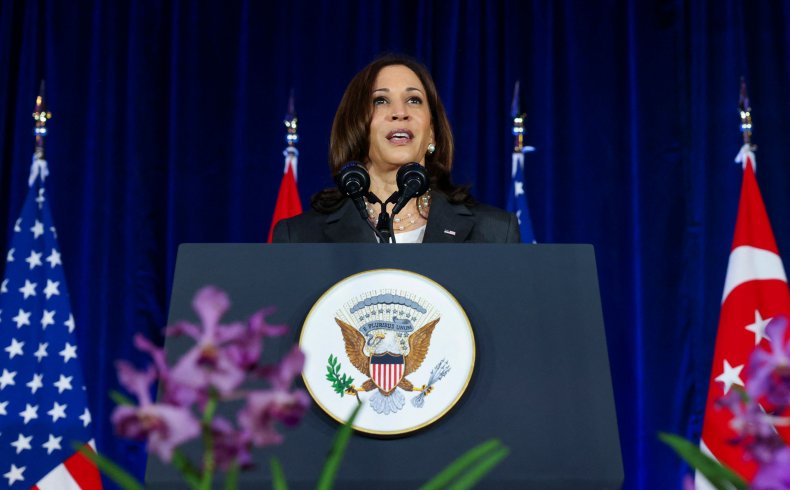 Southeast Asian technology start-ups have defied the pandemic and managed to attract pre-2020 levels of investments; investments of between $50 and $100 million rose to a record $1.1 billion, up 26 percent from 2020. This growth shows no signs of slowing down. Local companies like Zoom-competitor Dialpad are not only thriving, but actively winning market share from better-known rivals.
The pandemic forced Silicon Valley to have a more global outlook, once the Valley realized that physical proximity is irrelevant in a remote work world. A lot of that attention should go to Southeast Asia.
Most significantly, by investing in the region the U.S. can decouple its supply chain from China. Dependence on China is leaving U.S. companies scrambling to source semiconductors, as well as leaving them open to increasing cyber attacks that America has suffered over the last decade.
There is nothing stopping Indonesia, Vietnam or Thailand manufacturing to the same standard as producers in Taiwan or Shenzhen.
In fact, they may do it more cost-effectively. Vietnam was the fastest growing economy in ASEAN before the pandemic, with labor costs about half that of China. The investors who support economies like this on their journeys will reap rewards—not only financially, but politically.
We know that investment and trade can be more powerful politically than military action. It was America's Marshall Plan following World War II that kept out of the gravitational pull of the USSR.
Investment in Southeast Asia could offer the same buffer against the twin dangers of Chinese expansionism and Islamist extremism. Both will be emboldened by President Joe Biden's Afghan retreat.
Suraj Rajwani is the co-founder and managing partner of DoubleRock. He has over 10 years of management, investment and M&A experience in Silicon Valley, China and India.
The views expressed in this article are the writer's own.