Kamala Harris Partners With Alexandria Ocasio-Cortez to Address Climate Equity As Senator Vies for Biden's VP Spot
Senator Kamala Harris, a California Democrat who is seen as a top contender to join Democratic presidential candidate Joe Biden's ticket, partnered with Representative Alexandria Ocasio-Cortez of New York to introduce climate "equity" legislation on Thursday.
"For generations, communities of color have faced environmental injustice that has compounded the systemic disparities — educational, income, wealth, voting participation, and health — all of which set the stage for these communities being disproportionately impacted by COVID-19," Harris said in a statement emailed to Newsweek.
"Meanwhile, there is the ongoing crisis of systemic racism in America that people of color have known and experienced for generations. All of these things intersect, and as we address the climate crisis, we must center the fight for environmental and climate justice in the broader conversation," the senator said.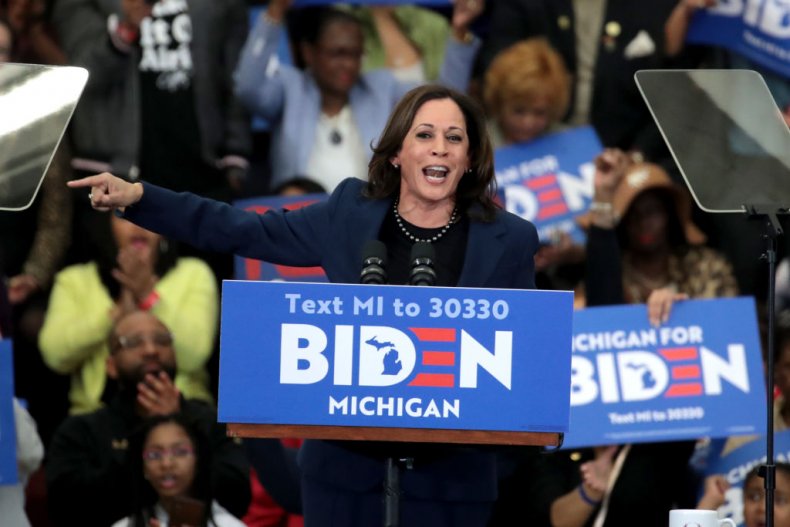 Under the proposed Climate Equity Act, the federal government would be required to create an Office of Climate and Environmental Justice Accountability within the Office of Management and Budget. This new department would work to direct federal policy to ensure it addressed climate issues and built a clean economy while simultaneously considering the impact on minority communities.
"The Democratic Party is now finally starting to embrace what many activists have long advocated: climate policy must be driven by and centered around frontline communities," said Ocasio-Cortez said in a press release emailed to Newsweek. "Major environmental policies must be written by the black, brown, and low-income people who have been and will be disproportionately impacted by it," the congresswoman said.
Harris and Ocasio-Cortez first announced a draft version of the legislation last year, while the senator from California was still campaigning for her own presidential bid. The formal introduction of the legislation comes as Biden is planning to announce his vice presidential pick next week, with Harris viewed as a leading contender.
The former vice president has previously committed to picking a woman as his running mate. Many have urged Biden to select a woman of color, saying this would energize minority voters who are considered vital to victory in November. Other than Harris, former Obama-era national security adviser Susan Rice and Representative Karen Bass of California are seen as top contenders as well. Other names reportedly on Biden's shortlist include Senator Tammy Duckworth of Illinois and Representative Val Demings of Florida.
Speaking to CBS News in an interview that aired Thursday, Biden said Harris is "very much in contention" to be his running mate.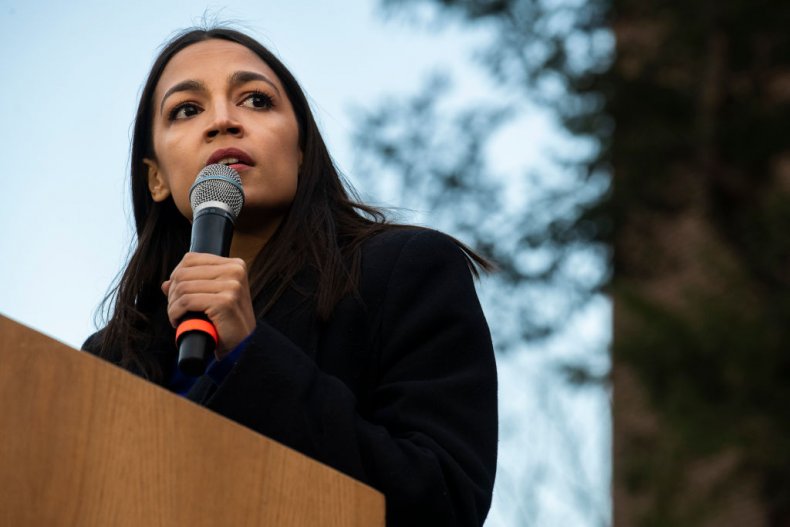 Biden, a moderate, has been working to unite the Democratic party and bring progressives who supported his former rival, Senator Bernie Sanders of Vermont, into the fold of his campaign. The former vice president, who served under President Barack Obama, already asked Ocasio-Cortez to serve as co-chair of his climate task force back in May. The New York progressive, who has emerged as a star of the Democratic Party's left-wing, accepted the post in a bid to shift Biden's climate policies leftward.
Newsweek reached out to the Biden campaign for comment on the Climate Equity Act, but did not receive a response by the time of publication.