There are currently hundreds of thousands of untested rape kits in police evidence storage facilities around the country and 2020 Democratic hopeful Kamala Harris has a plan to end the nationwide backlog.
On Thursday, Harris said she would spend $1 billion in order to help states clear rape kit backlogs. The money would also help law enforcement reform their approach to sexual crimes, including testing rape kits earlier and regularly updating victims with information about the status of the testing.
"The federal government can and should prioritize justice for survivors of sexual abuse," Harris said in a statement. "As California's Attorney General, I committed resources and attention to clearing a backlog of 1,300 untested rape kits at state-run labs, and we got it done within my first year in office. We need the same focus at the national level to pursue justice and help hold predators accountable."
Under her proposal, states that conduct an annual count and official report of untested rape kits would be eligible for additional funding from the federal government. The money would also increase the amount of rape kits available to police departments, especially in rural areas.
Harris said that her $1 billion investment would cover about 225,000 rape kits that remain untested. According to End the Backlog, an advocacy group that assists crime victims, it can cost anywhere from $1,000 to $1,500 to test a rape kit.
The California senator said she would implement the program within her first term as president if she is elected in 2020. Despite a slow start to her White House campaign, Harris has continued to increase in popularity and rise in national polling since the first Democratic primary debate last month.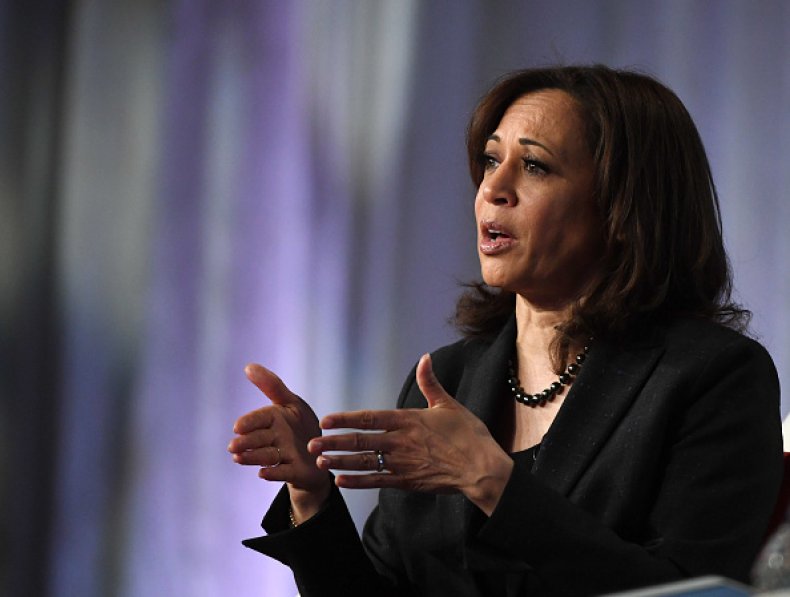 The latest Economist/YouGov poll, released Wednesday, showed Harris in third place behind former Vice President Joe Biden and Massachusetts Senator Elizabeth Warren. Biden had 22 percent support, Warren had 17 percent and Harris followed closely behind with 14 percent.
Harris' latest proposal comes amid the latest round of charges against billionaire Jeffrey Epstein. On Monday, federal prosecutors in Manhattan unsealed new sex trafficking charges against Epstein. The indictment states that Epstein paid hundreds of dollars to girls, some as young as 14, to have sex with him at his residences in New York and Florida between 2002 and 2005. Allegations of the abuses have circled around the politically connected financier for years.
In 2007, Epstein pleaded guilty to two state prostitution charges in Florida but only served 13 months in prison. The arrangement later came under heavy scrutiny when the Miami Herald reported in 2018 that Trump's Labor Secretary Alex Acosta, who was serving as the U.S. Attorney in Miami on the case, gave Epstein the "deal of a lifetime."
On Tuesday, Harris called for Acosta to resign.
"We need leaders committed to fighting for justice for survivors of abuse, not protecting predators," she tweeted.