Kamala Harris Fan to Undergo Plastic Surgery to Look Like Vice Presidential Nominee
Texas plastic surgeon Dr. Franklin Rose has revealed that he is set to operate on a woman to make her look like Kamala Harris.
Cynthia Anne, 33, will have eight procedures to recreate the look of the Democratic vice presidential nominee.
"Kamala is an inspiration and an excellent role model for women of color, as well as for all women and all people everywhere," said Harris fan Anne in a press statement.
Anne's procedures will involve a nose job, breast job, eyelid lift, tummy tuck, liposuction, plus Botox and fillers.
It's not the first time Dr. Rose, from MTV's I Want a Famous Face, has made one of his clients look like a political figure.
He previously performed nine procedures on Sarah Schmidt to make the then 34-year-old client look like Ivanka Trump. Schmidt spent more than $25,000 to achieve the look of the first daughter.
Another woman, Claudia Sierra, was 42 when she spent $50,000 and went under the knife with Dr. Rose to look like Melania Trump.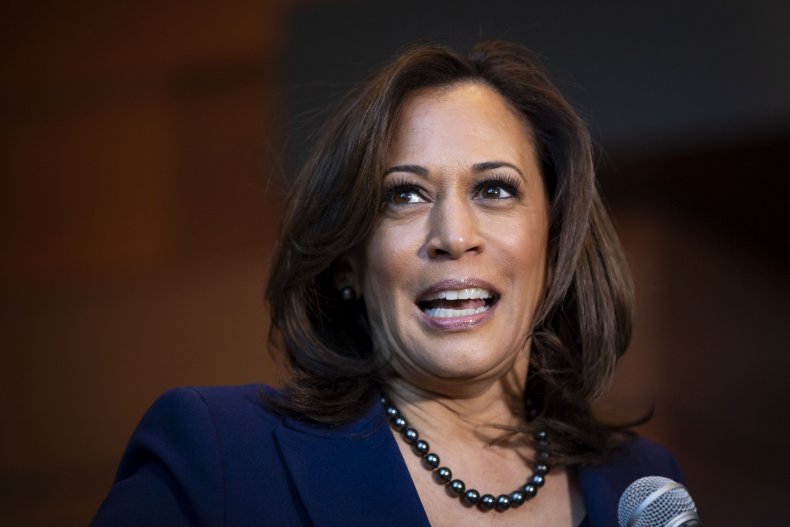 "Photos of celebrities can be very helpful in the surgery planning phase," the surgeon said on his website. "I can get a better idea of what's in a patient's head, what features they most admire."
The doctor, who specializes in "celebrity plastic surgery," has performed procedures on three women to look like Meghan Markle, plus has had many previous requests for procedures to look like Jennifer Lopez, Angelina Jolie, Jennifer Lawrence, and Kim Kardashian.
Dr. Rose has recently seen a rise in patients coming in for surgeries as a result of coronavirus mask restrictions, as more attention is now given to foreheads and eyes due to the official requirements in many states to wear a face covering.
Eyelid surgery and botox are more popular than ever, noted the doctor.
"There's a lot of focus on eyelid surgery right now, because of surgical masks," he told Fox26. "There's just so much more focus on the eyelids, eye brows, so-called 'crows feet.'"
Eyelid surgery takes roughly an hour and a half, and recovery is up to 10 days.
Dr. Rose works at the Utopia Plastic Surgery in Houston. On his MTV show I Want a Famous Face, first aired in 2004, he transformed people to look like Pamela Anderson, Britney Spears, Brad Pitt, Ricky Martin and Victoria Beckham.
Newsweek has contacted Dr. Franklin Rose for comment.