Kamala Harris Earns Rave Reviews From Former Prosecutors for Tough, Pointed Questioning of William Barr
Democratic senator and 2020 candidate Kamala Harris garnered praise from legal experts on Wednesday after she appeared to stump Attorney General William Barr more than once during his congressional testimony on his handling of special counsel Robert Mueller's Russia report.
"This is what happens when Barr is asked a carefully worded question," former federal prosecutor Renato Mariotti tweeted in response to the tense exchange. "He can't figure out how to answer it the way he wants to without outright lying, which would be a crime."
Legal analyst and former federal prosecutor Mimi Rocah added that Harris and fellow 2020 candidate Senator Amy Klobuchar "are excellent & tough questioners & I would love to see either or both of them debate Donald Trump."
Harris, who previously served as the attorney general of California, grilled Barr over his decision to clear Donald Trump of obstruction of justice despite evidence of wrongdoing recorded in the special counsel's 448-page report. Mueller investigated at least 10 incidents where the president attempted obstruction, including his multiple attempts to remove the special counsel.
"In reaching your conclusion, did you personally review all of the underlying evidence?" Harris asked the attorney general. Barr responded that he did not.
Harris continued, asking if Deputy Attorney General Rod Rosenstein, who announced his resignation on Monday, had looked at any underlying evidence before coming to the official conclusion that Trump did not obstruct justice.
"No. We accepted the statements in the report as the factual record. We did not go underneath it to see whether or not they were accurate. We accepted it as accurate," Barr replied. He then insisted that it wasn't unusual for an official in his position not to review underlying evidence.
"I think you've made it clear sir that you have not looked at the evidence and we can move on," Harris said.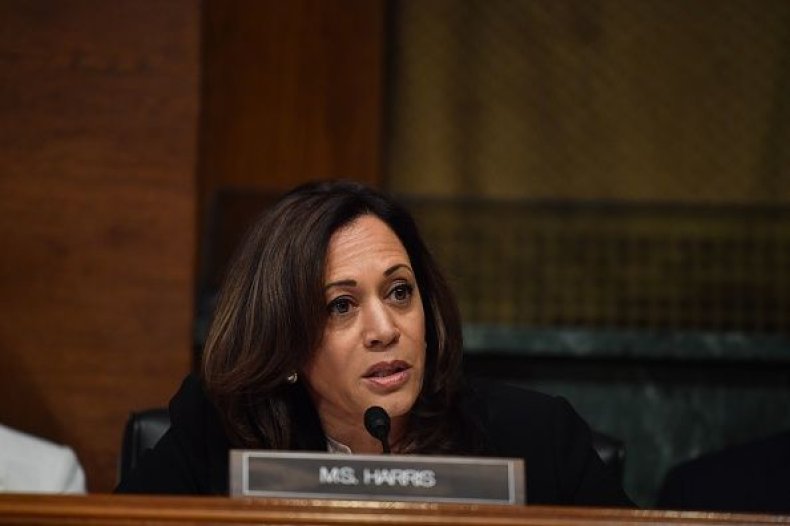 Jill Wine-Banks, a former Watergate prosecutor, commended Harris for provoking Barr's revelatory admission in a Twitter post during the hearing.
Later on, Harris tripped up Attorney General Barr again when she asked if Trump or any other officials in the White House asked or suggested that he investigate certain individuals, a question Barr ultimately couldn't answer.
"I'm trying to grapple with the word 'suggest,'" he said. "I mean there have been discussions of matters out there that they've not asked me to open an investigation."
Harris then offered the words "hinted" and "inferred" instead, but Barr said that he didn't know.
John Dean, who served as White House counsel for former President Richard Nixon, also remarked on Harris' lines of questioning in a Twitter post.