Kamala Harris Rebukes SC for Siding With Trump on Birth Control 'Shameful' Ruling Will 'Deny' Up to 126,000
California Senator Kamala Harris spoke out against a Supreme Court decision announced Wednesday morning that allows employers to drop the Affordable Care Act's no-cost birth control policy if they object to it on religious grounds.
Harris, who ran for the 2020 Democratic presidential nomination before suspending her campaign in December, is now considered to be a top running mate candidate for Democratic presidential nominee Joe Biden. Harris has been a strong supporter of birth control as a preventative health care method and introduced legislation last year that aimed to make over-the-counter birth control more affordable for Americans without health insurance.
In a tweet posted shortly after the Supreme Court announced its ruling, Harris said it was "a shameful decision by the Supreme Court that will deny up to 126,000 employees birth control coverage."
Between 70,000 and 126,000 women could lose full coverage of birth control costs as a result of the decision, according to The Associated Press.
The Affordable Care Act that President Barack Obama signed into law in March 2010 required health insurance companies to provide women enrolled in their plans access to a wide range of preventative and emergency contraceptives, including hormonal methods like the pill and implanted devices like IUDs. All health insurance companies were instructed to provide the methods listed on the ACA's website without requiring plan members to pay a co-pay.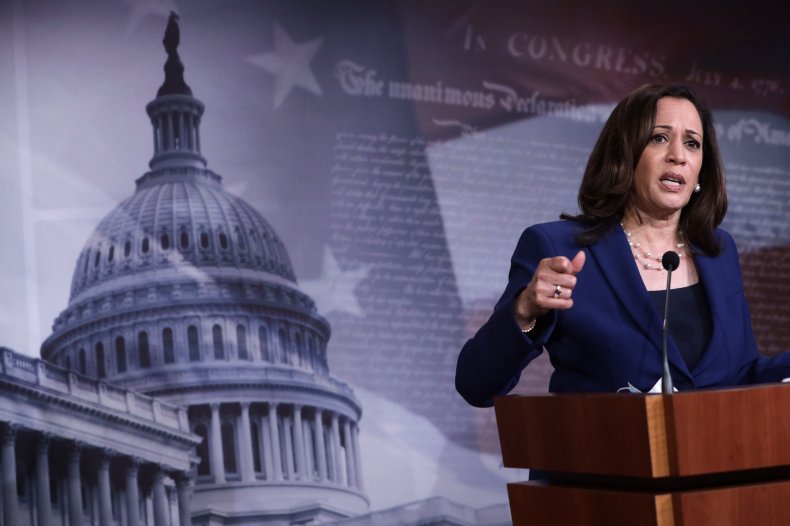 While the ACA itself has been controversial throughout its legislative lifetime, its birth control mandate has been the subject of several courtroom debates over the last decade. In 2014, the Supreme Court ruled in Burwell v. Hobby Lobby Stores, Inc. that corporations with religious objections to the mandate did not have to offer no-cost birth control through the health insurance they offer employees.
In late 2018, President Donald Trump's administration changed the ACA policy further, allowing employers who said they had religious objections to providing employees with no-cost birth control through their health insurance policies to deny coverage.
Wednesday's Supreme Court ruling in Little Sisters of the Poor Saints Peter and Paul Home v. Pennsylvania upheld that Trump administration policy change. The 7-2 ruling found two liberal justices joining the conservative majority, with justices Ruth Bader Ginsberg and Sonia Sotomayor dissenting.
In her dissenting opinion, Ginsberg wrote, "This Court leaves women workers to fend for themselves, to seek contraceptive coverage from sources other than their employer's insurer, and, absent another available source of funding, to pay for contraceptive services out of their own pockets."
Justice Samuel Alito said in a concurring opinion filed in support of the decision that Ginsberg was wrong in saying the decision introduced a new burden to employees. "A woman who does not have the benefit of contraceptive coverage under her employer's plan is not the victim of a burden imposed by the rule or her employer," Alito wrote. "She is simply not the beneficiary of something that federal law does not provide."
In a statement shared with Newsweek, Harris criticized the Trump administration's repeated efforts to block birth control coverage and the Supreme Court's most recent decision.
"Today's ruling is a setback for reproductive health," Harris said. "As our country continues to face an unprecedented public health crisis, we should be building upon the success of the ACA and expanding access to affordable health care for everyone in America. Instead, the Trump administration has relentlessly attempted to rip health care away from millions of people across the country, including the 61.4 million people whose contraception has been covered without out-of-pocket costs thanks to the ACA.
"For scores of workers, the Court ruled that whether their health insurance covers birth control is up to their boss. This decision is dangerous, particularly for people of color, low-wage workers, and LGBTQ+ people who are more likely to face financial and other barriers to care. Now, more than ever, Congress must take action to protect and expand access to contraception and other reproductive health care."