Kamala Harris Abortion Plan Requires New State Laws To Get Federal Approval
Democratic presidential candidate Kamala Harris said that, if elected, she would require states with a history of violating Roe v. Wade to get approval from her Department of Justice before enacting any new abortion law or practice.
The proposal, which Harris is expected to unveil during a town hall appearance on MSNBC on Tuesday evening, comes amid a flurry of state laws restricting access to abortion procedures. Republican-lead legislatures in Alabama, Georgia, Kentucky, Ohio and Mississippi have all passed near-total abortion bans this year — nearly all of which are being challenged in court.
Harris's Reproductive Rights Act would aim to prevent state laws that create unconstituional limitations on abortion access. The plan would require states that have breached Roe v. Wade in the past 25 years to get clearance from the Department of Justice before creating new reproductive health guidelines or legislation.
Any new abortion-related proposal introduced in those states would be examined by the Justice Department to see if it comports with Roe v. Wade and the Women's Health Protection Act. If the policy does not follow those guidelines, it will be rejected by the agency.
"Extreme politicians in state legislatures have been working to systematically chip away at Roe for decades, enacting over 1,000 measures since 1995 designed to wipe out access to abortion," Harris's campaign wrote in a fact-sheet explaining the abortion proposal.
But Harris' plan would have to be passed by Congress, which would be unlikely if Republicans keep majority control in the Senate after the 2020 election cycle.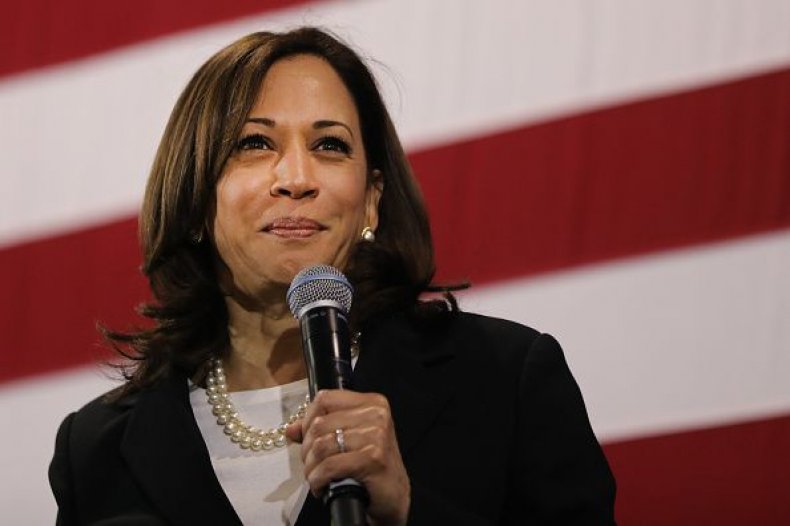 Harris' pre-clearance requirement is also similar to a provision of the Voting Rights Act struck down by the Supreme Court in 2013. Her campaign accused the bench of gutting the act through a "partisan majority" and explained how to sidestep the court's decision.
The Voting Rights Act provision required jurisdictions with a history of discrimination to seek pre-approval of changes in voting rules that could affect minorities. The Supreme Court overturned the provision, arguing that current societal conditions required a new standard for determining what areas required pre-clearance.
But the Supreme Court left a window open for Congress to "draft another formula based on current conditions." If Congress could come to an agreement on a formula for pre-clearances, Harris' plan would fare better if it were challenged in court.
Harris' plan was unveiled just hours after news broke that Missouri's only abortion clinic would be shut down later this week. If the Planned Parenthood facility is shuttered, Missouri will become the first state since 1973 without an active abortion clinic.
"This is not a drill. This is not a warning. This is a real public health crisis," Leana Wen, the president and CEO of Planned Parenthood Federation of America, said in a statement on Tuesday.