Kamala Harris Safe as Joint Base Andrews Says Intruder's Whereabouts Unknown
Vice President Kamala Harris was safely flown out of Joint Base Andrews in Maryland as it was put on lockdown on Sunday night when two people, one of them armed, bypassed a security checkpoint, authorities said.
The two people "drove through the security checkpoint and failed to adhere to commands of security personnel" at the main gate at around 9 p.m., the military base said in a statement posed on Facebook on Sunday.
The authorities at the base, which the president and vice president use to travel to and from Washington, D.C., "immediately deployed the barriers and stopped the vehicle," but the pair fled, the statement said.
One of them was apprehended, but the other was still at large late on Sunday night.
"We can confirm that the individual who was apprehended had a weapon, but no shots have been fired," the statement added. "There is not an active shooter situation at Joint Base Andrews, however, the intruder's whereabouts are currently unknown."
In an update early Monday, the base said: "A full sweep of the base has been conducted and our Defenders, along with our local partners, found evidence that the base intruder departed the installation."
Harris and her husband, Doug Emhoff, and four Cabinet members had landed at the base after traveling to Selma, Alabama, to commemorate the 57th anniversary of the civil rights march on the Edmund Pettus Bridge.
Harris and Emhoff were flown off the base on Marine Two, according to reporters who had just traveled to Selma with the vice president. It was not immediately clear if they left before or after hearing about the lockdown.
The four Cabinet members who had traveled with them—Transportation Secretary Pete Buttigieg; Education Secretary Miguel Cardona; Housing Secretary Marcia Fudge; and Michael Regan, the administrator of the Environmental Protection Agency—were also safely transported off the base, NPR White House Correspondent Scott Detrow said on Twitter.
The incident comes after an intruder boarded a C-40 aircraft, primarily used by members of the Cabinet, Congress and military leaders, at the base in February 2021.
That breach led to the Air Force ordering a broad review of security at all of its bases around the world.
Joint Base Andrews and the vice president's office have been contacted for additional comment.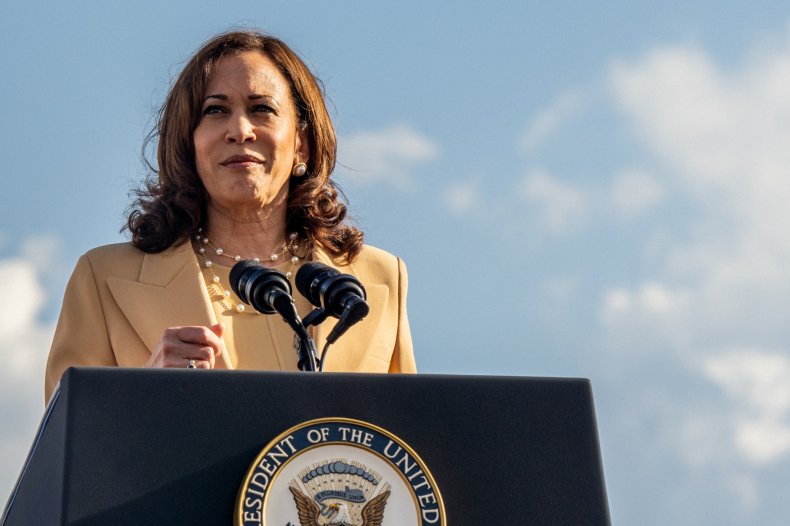 Update 03/07/22, 3:16 a.m. ET: This article has been updated with additional information.
Update 03/07/22, 5:56 a.m. ET: This article has been updated with additional information from Joint Base Andrews.