Kamala Harris Says She Would Give Congress 100 Days to Enact Gun Control Laws Before Signing Executive Order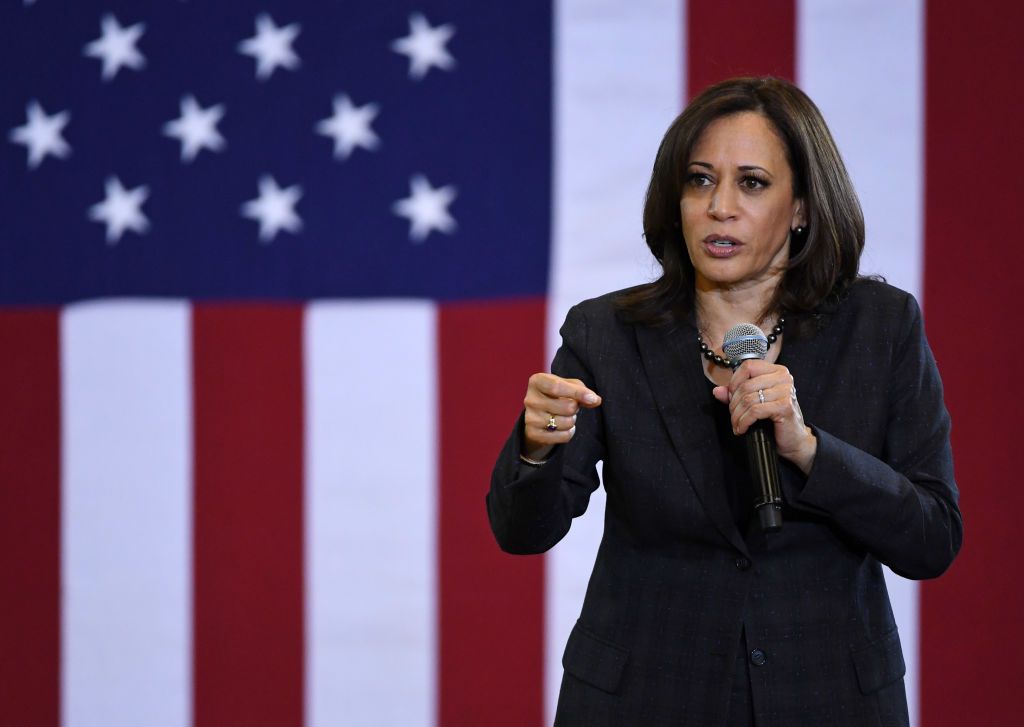 If elected president of the United States, Senator Kamala Harris of California said she would sign an executive order mandating certain gun control measures if Congress failed to deliver "comprehensive legislation" during her first 100 days in office.
Speaking at a CNN Town Hall on Monday, Harris said, "Upon being elected, I will give the United States Congress 100 days to get their act together and have the courage to pass reasonable gun safety laws. And if they fail to do it, then I will take executive action," Harris said.
Harris, addressing an audience of young voters at the town hall, asked if they had participated in mass shooter drills during high school and middle school. "In America, that should never have to happen," the senator said. "Conversations take place every night between students and their parents, 'Why do these things have to happen?,' 'Why do we have to have a drill like that?' to which, of course, the response is because there are people in Washington, D.C., supposed leaders, who have failed to have the courage to reject a false choice, which suggests you are either in favor of the Second Amendment or you want to take everyone's guns away.
"Supposed leaders in Washington, D.C., who have failed to have the courage to recognize 'you know what, you want to go hunting? That's fine.' But we need reasonable gun safety laws in this country," Harris continued, citing universal background checks and bringing back the assault weapon ban as policies Congress should enact.
Harris continued to outline some of her gun control policy plans, which, according to CNN, her campaign will release tomorrow.
Points Harris mentioned would include a requirement that any individual or business selling more than five guns a year perform background checks on gun purchasers, and that any dealer or manufacturer who breaks the law would have their license revoked by the Department of Alcohol, Tobacco and Firearms. She would also reinstate a "fugitive ban" that would prohibit anyone with an outstanding warrant from buying a gun.
Harris' plan would also extend a law that prevents individuals convicted of domestic violence from buying firearms to include dating partners, CNN reported. Currently, the law applies only to convicted individuals who are married.