What Kamala Harris' Sorority Sisters Have Said About Her VP Election Success
Fellow alumni of Vice President-elect Kamala Harris' alma matter and members of the Alpha Kappa Alpha sorority said they were delighted with her elevation to the nation's second-highest political office.
Speaking to Texas-based broadcaster ABC 13 on Sunday, Harris' former classmates at the Washington D.C. based Howard University described the 56-year-old's election success as "overwhelming".
"She's an African American woman, she's an Asian woman, she's a product of an HBCU (Historically Black College and University) and our sorority," said sorority sister Camille Cash.
Other members of the organization, such as Deidra Jackson, pointed to their engagement with networks such as Divine Nine, a group of black sororities and fraternities, as critical in rallying support for Harris' ticket with Joe Biden, the new President-elect.
"The mobilization of the Divine Nine, the HBCU's, all of our social organizations, the Black churches, we got out like we always do," said Jackson. "And we got the job done."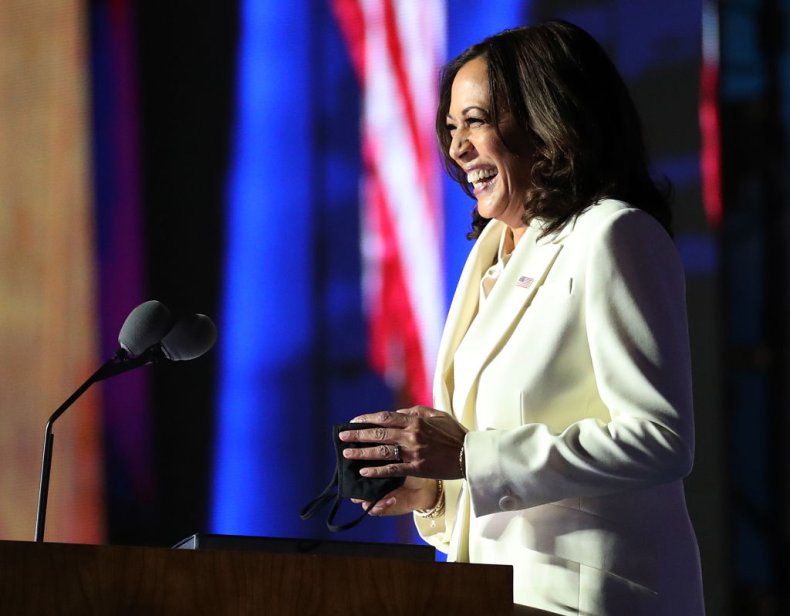 Harris, who has represented California in the Senate since 2017, is the first woman, and woman of color, to be elected Vice President.
She swept to victory over the weekend after days of counting following the November 3 election saw national ballot reporting confirm her and Biden's win over incumbent President Donald Trump and his Vice President, Mike Pence.
Describing the impact of Harris' ascension to the White House, fellow Alpha Kappa Alpha sorority sister Licia Green Ellis said the 56-year-old's political journey would particularly resonate with young girls of color across the U.S.
"It sends a message to young woman of color that they, too, can reach these kinds of heights," she said.
"It's no more just looking at men achieve these kinds of heights."
Speaking on Saturday evening in Biden's hometown of Wilmington, Delaware, Harris used her victory speech to heap praise on the role played by "the generations of women, black women, Asian, white, Latina Native American women who throughout our nation's history have paved the way for this moment tonight".
"Women who fought and sacrificed so much for equality and liberty and justice for all, including the black women who are often too often overlooked, but so often prove they are the backbone of our democracy," she said.
Harris continued: "All the women who have worked to secure and protect the right to vote for over a century.
"100 years ago with the 19th Amendment, 55 years ago with the Voting Rights Act, and now in 2020 with a new generation of women in our country who cast their ballots and continued the fight for their fundamental right to vote and be heard.
"Tonight I reflect on their struggle, their determination and the strength of their vision to see what can be unburdened by what has been. And I stand on their shoulders."