Kamala Harris Urges Americans to Reduce Red Meat to Help Save the Earth, Despite Saying 'I Love Cheeseburgers'
California Sen. Kamala Harris is one of the top Democratic presidential candidates for the 2020 election, and at a climate change town hall on Wednesday, she said Americans must be more educated in their dietary habits to save the planet. This includes chowing down on cheeseburgers — though the senator confessed to still indulge in them now and then.
At a marathon town hall on climate change with 10 Democratic hopefuls on CNN, Harris was asked by a woman in the audience if she would change dietary guidelines of Americans to combat global climate change, including the reduction of red meat consumption.
Harris responded by saying the nation needs a high priority of "what we eat because we have a problem in America."
The senator went on to say the country should talk about the "amount of sugar" consumed, as well as the amount of sodas.
"So the answer is yes," Sen. Harris said. "But I will also say this: The balance we have to strike is frankly about what the government can and should do around creating incentives, and then banning certain behaviors."
Then Harris made her declaration for burgers before going on to say red meat must be reduced.
"To be very honest with you, I love cheeseburgers from time to time, I just do," Harris said.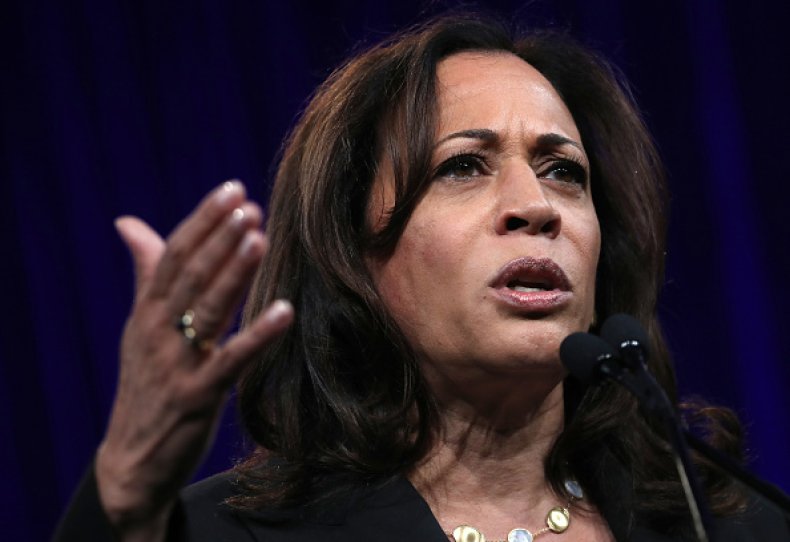 Harris went on to say Americans must create healthy eating habits, keep eating food in moderation and that "we will be educated about the effect of our eating habits on our environment."
She said the "government must do a better job" at creating awareness for healthier eating habits.
When the town hall host interrupted Harris to ask if she was interested in "changing the food pyramid," the senator said, "Yes, I would."
"Would you reduce red meat, specifically?"
"Yes, I would," Harris answered.
The Trump campaign tweeted Harris' comments on Wednesday night.
In a story by the San Jose (Calif.) Mercury News on Wednesday, Harris said she plans to spend more than $10 trillion to make the United States carbon-neutral, which includes a nationwide ban on plastic straws, which is something the senator finds tough.
She said she would replace plastic straws with paper ones.
"I'll be honest, it's really difficult to drink out of a paper straw, like if you don't gulp it down immediately it starts to bend," Harris said with a laugh. "We have to perfect that a little bit."
Harris also pledged to phase out gas-powered cars and the drilling for oil on public lands.