Kamala Harris Seems to Say She Smoked Weed in College While Listening to Tupac, but the Timeline Doesn't Add Up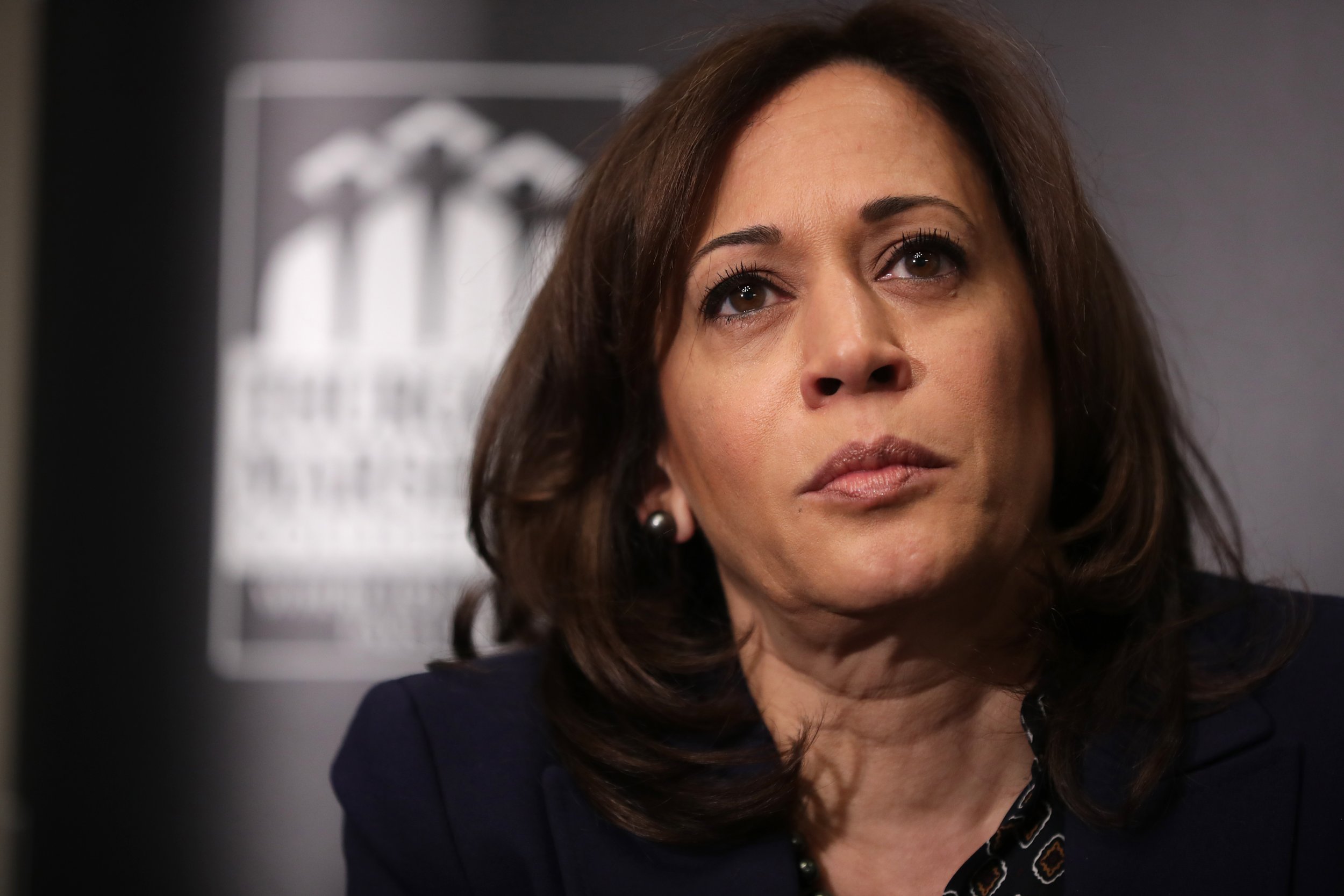 While speaking about her support for federally legalizing marijuana on Monday, Senator Kamala Harris mentioned that she previously smoked weed.
The California lawmaker was asked about her stance on marijuana during an appearance on the radio show The Breakfast Club. She was also asked about her taste in music.
"What do you listen to?" DJ Envy asks. "What does Kamala Harris listen to?"
Charlamagne Tha God chimes in, his words overlapping with the initial questions. "What were you listening to when you was high? What was on? What song was it?"
"Was it Snoop?" another host asks.
"Oh yeah, definitely Snoop," Harris responds. "Tupac, for sure."
Twitter users quickly pointed out what appeared to be an inconsistency in Harris's story. The legislator had said that she was listening to Tupac Shakur and Snoop Dogg.
Harris graduated from Howard University in 1986, according to the school's magazine. Shakur's first album, 2Pacalypse Now, was released in 1991, and Snoop Dogg's first album, Doggystyle, was released in 1993.
Ian Sams, the national press secretary for Harris' campaign, told Newsweek that "She was talking about music she listens to."
"While Snoop Dogg didn't begin recording music until 1992 with Dr. Dre for The Chronic, Tupac started in rap as a local Baltimore act under the alias MC New York in 1987," The Fader wrote. "At that time, Harris would have been studying law at UC Hastings; it seems unlikely that she would have been closely following underground Maryland hip-hop."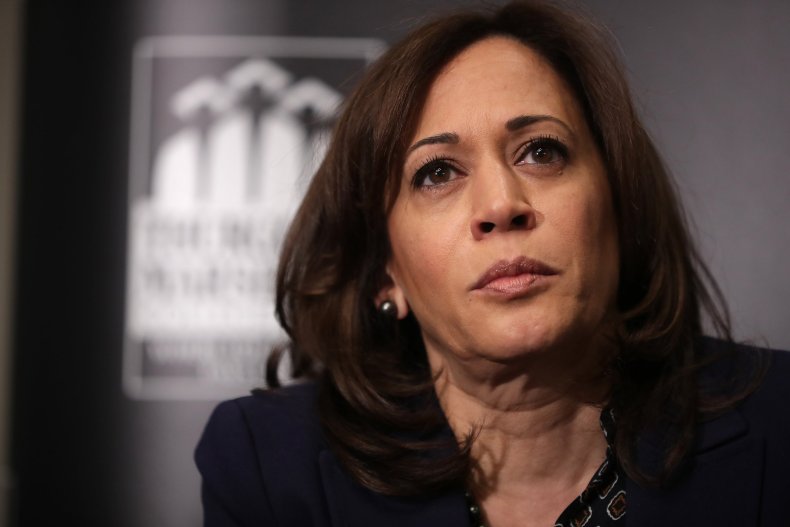 Harris is one of seven Democrats running for president so far, according to CNN. Senator Cory Booker, former Secretary of Housing and Urban Development Julian Castro, former Maryland Representative John Delaney, Hawaii Representative Tulsi Gabbard, Minnesota Senator Amy Klobuchar and Senator Elizabeth Warren are also running,
Harris has come under fire for her record as San Francisco district attorney and as California's attorney general. In a New York Times editorial published in January, law professor Lara Bazelon argued that Harris's record did not align with her presentation as a "progressive prosecutor." The piece said that, as an attorney, the senator sought to maintain wrongful convictions "secured through official misconduct."
Harris, who said on Monday, "I think that [marijuana] gives a lot of people joy, and we need more joy," laughed when a reporter asked in 2014 if she supported recreational legalization.
"Kamala Harris has spent her career fighting for reforms in the criminal justice system and pushing the envelope to keep everyone safer by bringing fairness and accountability," a spokesperson for Harris told Vox last month.
Support for recreational marijuana legalization has significantly increased since 1970, according to polling by Gallup. Sixty-six percent of the country now backs legalization, according to figures published in October.
Ten states and the District of Columbia have laws permitting recreational use of marijuana, according to the National Conference of State Legislatures.
Update 2/12 at 3:00p.m.:This article has been updated to include comment from Ian Sams, the National Press Secretary for Harris' campaign, and note the multiple questions were asked before Harris responded with her comments about Tupac Shakur and Snoop Dogg. A tweet from Sams was also added, and the title has been changed to include the words "seems to."