Kamala Harris Will Be First Woman to Hold Presidential Powers as Biden Undergoes Physical
President Joe Biden will transfer power to Vice President Kamala Harris while he undergoes a routine medical procedure, the White House announced Friday.
Press Secretary Jen Psaki said Biden will be under anesthesia for a routine colonoscopy he's having as part of his yearly physical. The procedure will take place at Walter Reed Medical Center in Bethesda, Maryland.
"As was the case when President George W. Bush had the same procedure in 2002 and 2007, and following the process set out in the Constitution, President Biden will transfer power to the Vice President for the brief period of time when he is under anesthesia," Psaki said in a statement. "The Vice President will work from her office in the West Wing during this time."
The transfer will mark the first time a woman will hold presidential powers in the history of the U.S.
Harris has already made history as the first female, Black and South Asian vice president.
The White House said a written summary of Biden's physical will be released publicly later Friday. Biden is undergoing the exam one day before his 79th birthday. He is the oldest person to serve as commander-in-chief.
A recent poll from Fox News found that a majority of Americans believe Biden's age is interfering with his ability to do his job. Fifty-three percent of those polled said his age was inhibiting him from effectively doing his job, while 40 percent said it is not.
But there was a significant divide on the issue based on political party: 80 percent of Republicans said his age was interfering with his job compared to 28 percent of Democrats.
Biden has said he plans to run for reelection in 2024. At the time of that election, he will be 81.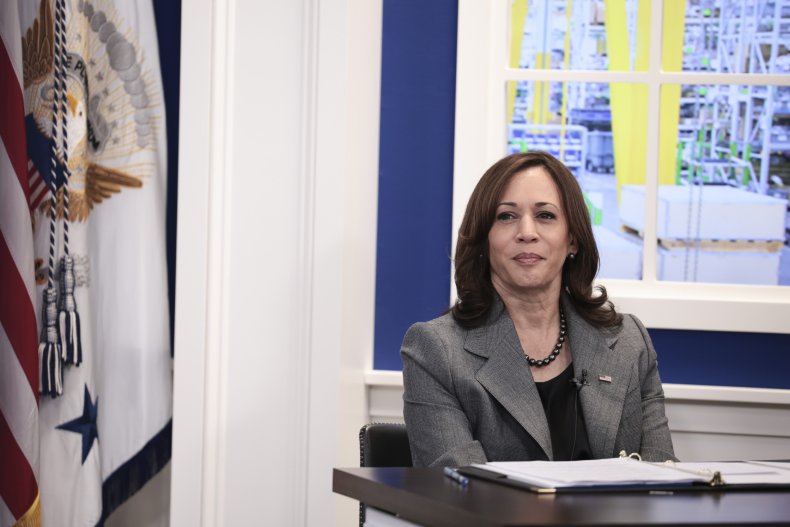 As Psaki noted, other presidents have also transferred powers while undergoing medical procedures.
Bush did it twice during his presidency, both times he was also getting a colonoscopy. Ronald Reagan transferred power to George H.W. Bush in 1985 when he underwent surgery for colon cancer. The transfer lasted just over two hours.
In 2019, as he announced his presidential campaign, Biden released a three-page summary of his medical history. The summary was written by his physician and declared him "healthy" and "vigorous."
Biden's most serious health issue was in the late 1980s, the doctor said, when he survived two brain aneurysms. One of the aneurysms didn't rupture. The 2019 report said Biden hadn't had any similar issues since.
Update 11/19/2021 10:30 AM ET: This story has been updated with additional information on previous transfers of power and Biden's medical history.