Raging White Woman With a Gun Tells Black Couple to Leave Mississippi Campground: 'Racism Is Alive and Well'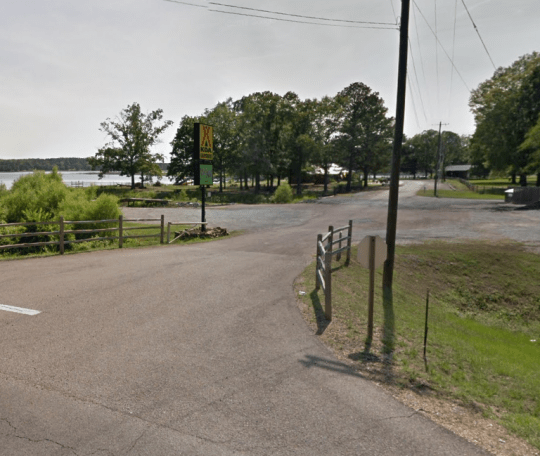 A white woman who threatened a black couple at a campground in Mississippi with a gun because they did not have a reservation has been fired.
On Tuesday, Kampgrounds of America spokesman Mike Gast told The Associated Press that the unidentified employee had been fired, adding the company "does not condone the use of a firearm in any manner."
On Sunday, Jessica Richardson and her husband were trying to enjoy a picnic with their dog by Oktibbeha County Lake, located approximately 12 miles northwest of Starkville, Mississippi.
When the couple arrived at the nearby Kampgrounds of America they reportedly asked at the reception whether they needed to stay at the campsite to spend the day by the nearby lake and were told access to the latter was not exclusive to guests.
However, soon after they started walking, Richardson and her husband were approached by an elderly white female, who pulled her truck up next to them. The woman then got off her vehicle and took out a gun. She ordered the couple to leave the campsite after learning they did not have a reservation.
The whole incident was captured on camera by Richardson, who then posted the footage on Facebook with the caption "racism is alive and well."
In the video, Richardson can be heard saying: "This lady just pulled a gun because we [are] out here and don't have reservations.
"The only thing you had to tell us was to leave, we would have left. You didn't have to pull a gun."
The woman, who was wearing a Kampgrounds of America T-shirt, can then be heard telling the couple they have to leave the campsite as they are not allowed on the premises.
"Well I'm just telling you you need to leave because it's under private ownership," she said before eventually putting the gun away.
"You can't be out here."
Shortly after the video was posted on Facebook, Kampgrounds of America confirmed they had been made aware of the incident and were investigating it.
"Kampgrounds of America is currently looking into the matter and reaching out to all of the parties involved," it said in a statement.
"Kampgrounds of America prides itself on providing a welcoming, safe environment for everyone to enjoy the outdoors."
According to its website, Kampgrounds of America is the world's largest system of privately held campgrounds and the company operates almost 500 different sites across the U.S. and Canada.