Kandahar Attack: Shooting at Governor's Office During Top U.S. General Afghanistan Visit Leaves Americans Wounded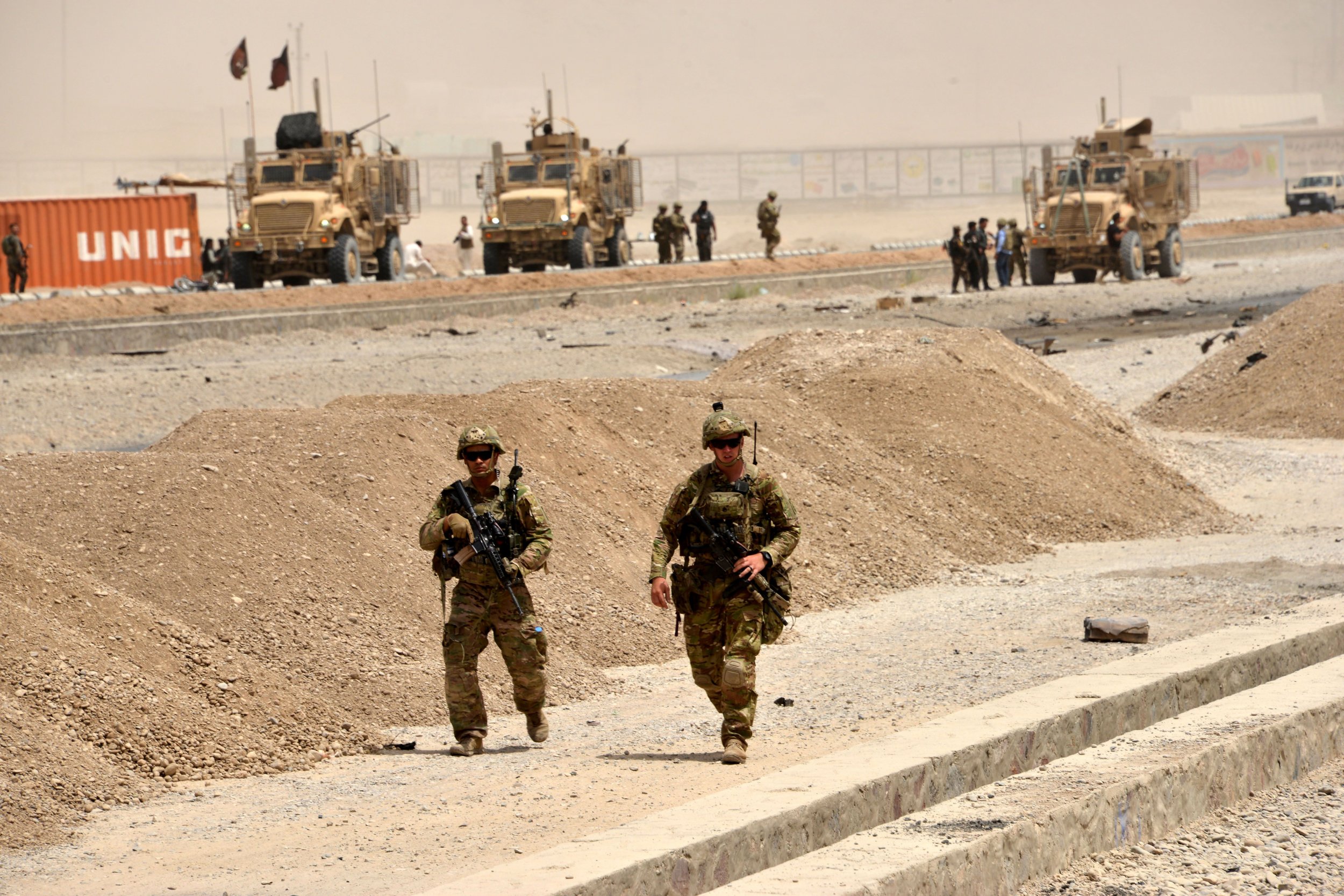 An apparent attack involving gunfire at the governor's palace in Afghanistan's restive eastern city of Kandahar has reportedly led to the death of a prominent local commander and at least two injured U.S. citizens.
U.S. Army General Scott Miller, head of NATO's Resolute Support mission to defeat Islamist militants in Afghanistan, was reportedly at the Kandahar Palace on Thursday to meet with local police chief General Abdul Raziq. The incident occurred shortly after their meeting, according to The National, which—along with Channels News Asia and The Guardian—reported that Raziq sustained fatal injuries.
Despite initial reports suggesting that Miller too was wounded, Operation Resolute Support told Newsweek that the military leader escaped without injury. Three others associated with the U.S.-led coalition were injured, however.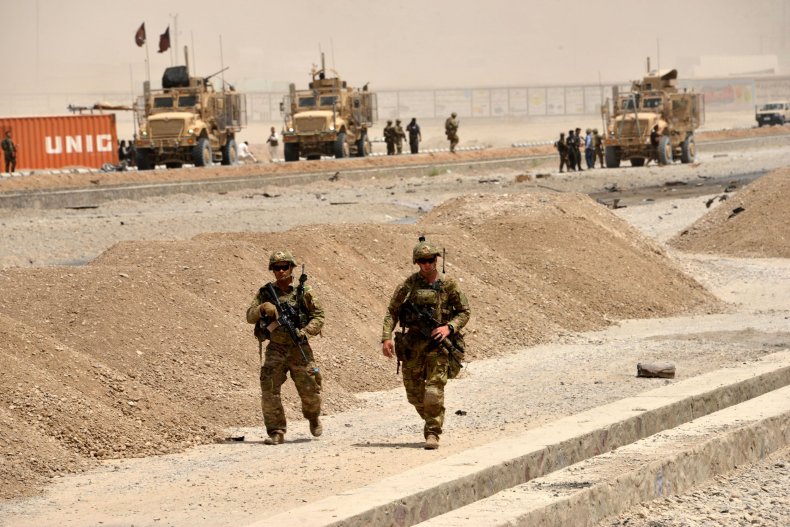 "There was a situation at the Kandahar palace today. Initial reports indicate this was an Afghan-on-Afghan incident. Two Americans were wounded in the cross-fire and they have been medically evacuated," Resolute Support said in a statement, later adding: "We can now clarify initial reports. In fact, three coalition personnel were wounded - one U.S. service member, one American civilian and one coalition contractor. All three have been medically evacuated and are stable."
"General Miller is uninjured. We are being told the area is secure. Initial reports also say the attacker is dead," it added.
A spokesperson for the Taliban militant group, the main target of a 17-year U.S.-led military campaign in Afghanistan, also responded to the attack, claiming responsibility for an infiltrator by the name of Abu Dujana. Such insider or green-on-blue attacks have led to the deaths of numerous Afghan and U.S. personnel in recent years.
"Infiltrator (abu Dujana) opened fire during inside governor house during meeting b/w commander Abdul Razziq & Gen. Miller; Abdul Razziq along with multiple high ranking officials killed, many wounded," Taliban spokesperson account Zabihullah Mujahid tweeted, citing another account by the name of Qari Mohammad Youssef Ahmadi.
Local media outlet TOLO News reported that National Director of Security General Momin Hassankhail was also killed in the attack, and that Kandahar Governor Zalmai Wesa and that the commander of Maiwand 404 police zone were also injured.
Miller assumed the helm of the longest war in U.S. history just one day after the highest enlisted soldier supporting President Donald Trump's new adviser brigade was killed in an insider attack. During his ceremony, Miller said "we must enable our Afghan partners in building their security and military capacity so that they are able to deny safe havens to terrorists in a long-term, and sustainable way" and that he wanted "to recognize NATO and the operational partners for building and sustaining such an inspiring team."
The Taliban has, however, continued to make gains in recent years on the country it once dominated prior to the 2001 U.S. invasion that came weeks after the 9/11 attacks claimed by its ally Al-Qaeda. Efforts to destabilize southern Afghanistan could be amplified by the death of Raziq, a powerful and controversial figure known for his tough stance against the militants as well as allegations of human rights abuses under his command.
The attack is also the latest in a series of deadly events that have occurred in the leadup to the Afghan parliamentary elections, set to take place on Saturday. The Taliban has condemned the race as illegitimate and has threatened anyone who participates.
This article has been updated with the most recent toll of U.S.-led coalition personnel injured in the Kandahar attack as provided by Operation Resolute Support, as well as Afghan officials, according to local reports.