Kang Daniel Talks U.S. Tour, Happiness and Making Music for His Cats
When Kang Daniel speaks about making music and presenting his work to fans onstage he can't help but smile—so much so, that even if he says "every moment is a challenge" in the K-Pop industry, making music always brings him happiness, he told Newsweek.
The musician is currently on his "First Parade" world tour, which he is set to take to the U.S. from March 3 to 18.
Ahead of taking the show to New York and beyond, Kang met with Newsweek in London to discuss his career, his music and what fans can expect from him in the future.
Kang Daniel on His Career, Happiness and Music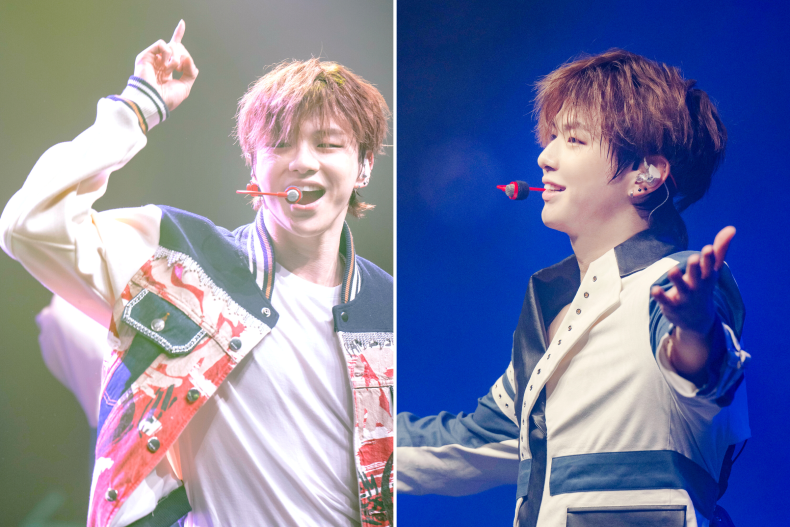 Kang rose to fame when he took part in the second season of reality show "Produce 101" in 2017. He came first and was part of the show's group Wanna One until it was disbanded. Kang debuted as a solo artist in 2019 with his EP "Color on Me," and he has since released several EPs, dubbed collectively as the "color trilogy," his first album "The Story," and he has also founded his own company, Konnect Entertainment.
He has an incredibly sunny personality, which is evident both on and off stage, and it particularly shines through as he reflects on his work in the industry thus far. When he smiles, you can't help but smile with him, even as he describes how his cats have become a source of inspiration when he writes love songs.
"I started out as a dancer, and I first started music in a group setting," the singer said, reflecting on his career. "I experienced a lot of joy when I was in that group setting, and when I first debuted as a solo artist I thought I knew a lot about being [one].
"But, then, when I listened back to the music of my role models, and the type of music that I wanted to do, I realized that there was a lot of depth in those songs. I want to put a lot of depth into my music as well."
"When I talk about depth in music, it's essentially the artist's true colors," Kang went on. "I believe that in the world today it's very often that we see love as the main theme of many songs.
"I personally don't, relatively, enjoy love as the main theme but I can still write about complicated relationships, but I make sure that the proportion of the music that I create is less skewed towards those types of songs."
He then joked: "I really loves cats, and sometimes I imagine my relationship with my cats when I'm writing my music!"
The singer is comfortable to be open when speaking about himself and his music, and this was evident when he later said: "As I live through life I believe that my happiness is, first and foremost, the most important thing. Even when it comes to love, and giving love, only those that are prepared to do that are able to share those emotions."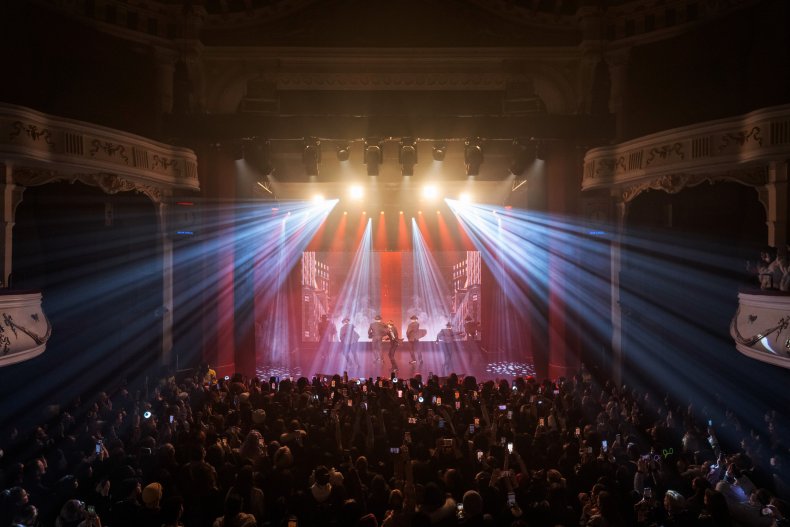 Kang has collaborated with a number of artists over the years, including rappers like Simon Dominic and Jessi. His most recent collaborative track saw him release the song "Look Where We Are" with 220 Kid and Willim.
Discussing the process of choosing which artists he works with and how he approaches these songs in comparison to his own music, Kang shared: "It's not really about choosing who I collaborate with, but it's about how I can relate to a type of music and the artists.
"So, for example, 220 Kid is a well known EDM artist, and I have an interest in EDM music so it was quite natural to me to pursue that collaboration."
"The term collaboration itself is quite a business term, I don't like to approach my music in a business-y way but I believe that what I want to achieve from any collaboration is between one artist to another, and from one [type of] music to another," he added.
"Even though I ask artists to collaborate with me, even if it's my song, I try hard to fit it to the collaborating artist's theme and their brand."
Reflecting on his career as a whole, and what has been his biggest challenge and highlight over the years, Kang said: "I think, actually, every moment is a challenge, and it's thanks to all the staff members, the production team [and] the tour team that help me bring my music to life [that it's isn't anymore], and I am grateful for that."
He then added: "Personally I feel that after a project, like releasing an album or finishing a concert, [that] is when I feel the greatest highlight."
As well as making music, Kang recently made his acting debut in Disney+'s Rookie Cops, and while he told Newsweek that he has an interest in directing a film one day, his focus right now is his music: "I see myself continuing as a singer and as an artist, but perhaps in the future I will be a bit more careful with with my music when I approach [making it]."
Kang Daniel on his 'First Parade' World Tour
Kang's world tour is well underway, and at his London show the musician admitted that going out on stage for fans around the world has always been a "fascinating" experience for him.
In North America, the musician is set to perform in New York, Boston, Toronto, Chicago, Houston, Dallas, Vancouver, San Francisco and Los Angeles.
"It's a new experience every time and it's fascinating every time," Kang said of touring. "In Korea everybody speaks Korean, there's no language barrier, whereas here, abroad, to be able to communicate through music and to share emotions through music is amazing."
Of what fans can expect from his show, he added: "I think for the fans, at least, the fact that they can come and see with their own two eyes the show and listen live would be refreshing and a new experience for them, because they would have only listened to my albums through playlists, and digitally, but of course I always try my best [for them]."
Sharing a final message with his fans, Kang added: "What I want to say to the world is your health is the most important thing, whether that's physical or mental health.
"And, even aside from concerts like this I want to be able to give healthy and positive energy, and vibes to my fans, and the fact that I can do that [makes me] really, really happy. And, yeah, just please keep an eye on my music."