Kangaroo Launches Savage Attack on Family, Leaves Wildlife Carer in Hospital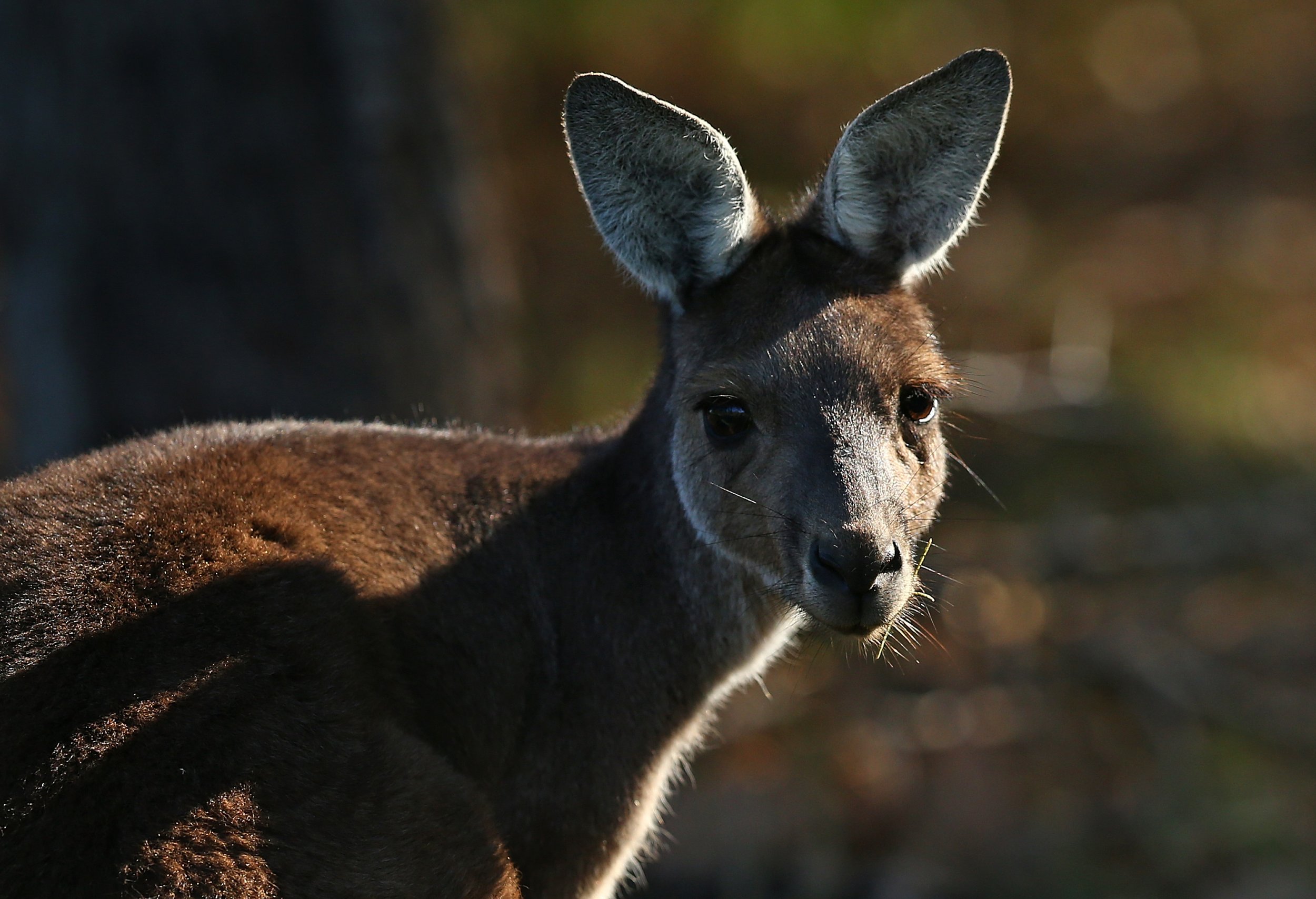 An Australian family were on the receiving end a savage attack from a kangaroo thar left a woman with serious injuries.
Linda Smith, a wildlife carer, suffered a punctured lung, broken ribs and abrasions after she tried to help her husband Jim, who had been attacked by a 6ft kangaroo.
The incident unfolded on Saturday night, as the couple were feeding kangaroos at their property in Millmerran, roughly 130 miles southwest of Brisbane, Queensland's capital city.
"Around 30 kangaroos and wallabies come in each night to be fed," she told the Brisbane Times.
"We feed them a mix of grain and chaff as with the drought there's nothing out there.
"This one kangaroo came in and I thought it was Golly Gosh, one of the kangaroos we have raised.
"He was a huge grey, would have been at least six foot."
Smith explained her husband was feeding one of the animals, when the kangaroo turned on him.
"Jim was on the ground and the kangaroo just kept at him," she said.
"I went outside to try and help him and took a broom and a piece of bread but he knocked the broom out of my hand then attacked me.
"I got him off Jim and Jim got up and I managed to grab a piece of wood to defend myself with that.
"Then my son came out to try and help me and hit him over the head with a shovel.
"I have never been one to want to hurt animals."
The kangaroo then hopped off into the bushes before emergency services arrived. The Smiths were then transferred to Toowoomba Base Hospital, approximately 50 miles away from Millmerran, where Linda was scheduled to undergo surgery on Sunday and her husband was treated for multiple lacerations.
Meanwhile, their son, who is in his 40s, was treated on the scene for minor injuries but was not hospitalized.
Smith, who has been caring for animals for approximately 15 years, insisted she didn't want the animal to be hunted down and killed.
"I am always careful, especially of the males," she explained.
"It's breeding time so they can be more aggressive. I don't want this kangaroo to be hunted down and killed, I love animals."
Speaking to Agence France-Presse, Queensland Ambulance Service senior operations supervisor Stephen Jones said the attack was "something that I haven't come across in my 30-odd years in the service".
He added that had it not been for Smith's intervention, her husband could have died in the attack.
Attacks from what we gather are rare but they certainly have, particularly the large male kangaroo, have large main legs […] have the potential to cause serious injuries and possibly death," he said.