A kangaroo went missing from an elementary school in Gulfport, Mississippi, on Wednesday morning, The Associated Press and other news outlets reported.
Cody Breland of Wild Acres Wildlife Photography & Mobile Petting Zoo was reportedly showing children at Pass Road Elementary School a variety of animals when a kangaroo named JoJo apparently got scared and hopped away.
Breland shared a post to his Facebook page on Wednesday night offering a cash reward for the safe return of JoJo. Since then, a Facebook account called 'Bring Jo Jo Home' has been created and offered several updates. The latest, posted around noon CDT, said that searchers "found fresh tracks and a kangaroo pool."
According to the SunHerald, a Facebook user named Christian Lee jokingly posted side-by-side photos of a kangaroo and a pot of stew on Wednesday night. He claimed that he found the kangaroo, killed it, cooked it and ate it.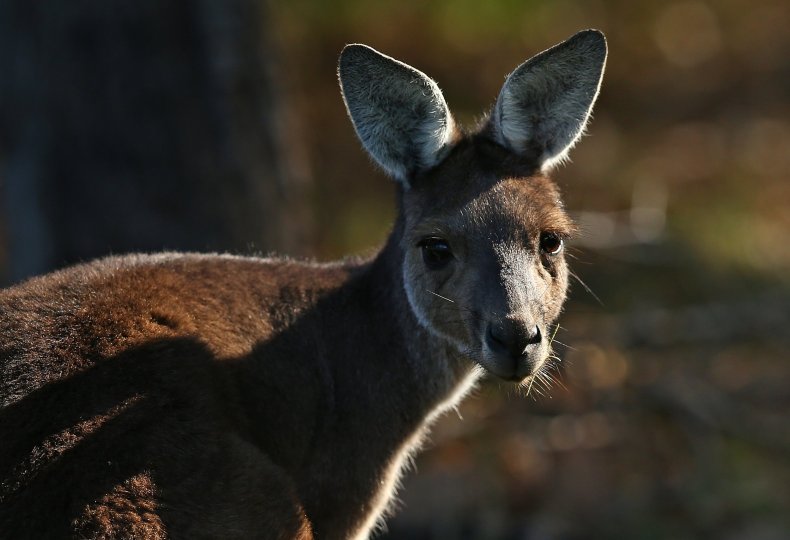 The post, which Cody Breland shared to his Facebook page in dismay, said: "Found this guy on the side of the road on my way home from work today. Didn't know we had kangaroos in Mississippi WTF? Me and the family ate good tonight tho."
The Associated Press reported locals weren't pleased with the joke and Lee said he received death threats.
Also on Wednesday night, Breland wrote on Facebook that Gulfport residents should be alert on their morning commute Thursday, as "he will be up and moving around."
Breland, who bills himself on his Facebook page as the CEO and Founder of Wild Acres, added: "If you see him please contact the Gulfport Police Department and if possible keep eyes on him till they arrive ... I'm sure [JoJo] is resting up for the night somewhere dry after having a long eventful day."
The newspaper said JoJo hadn't been found as of Thursday morning.