Kangaroo Mobs Invade Australian Streets and Neighborhoods as Droughts Create Food Shortages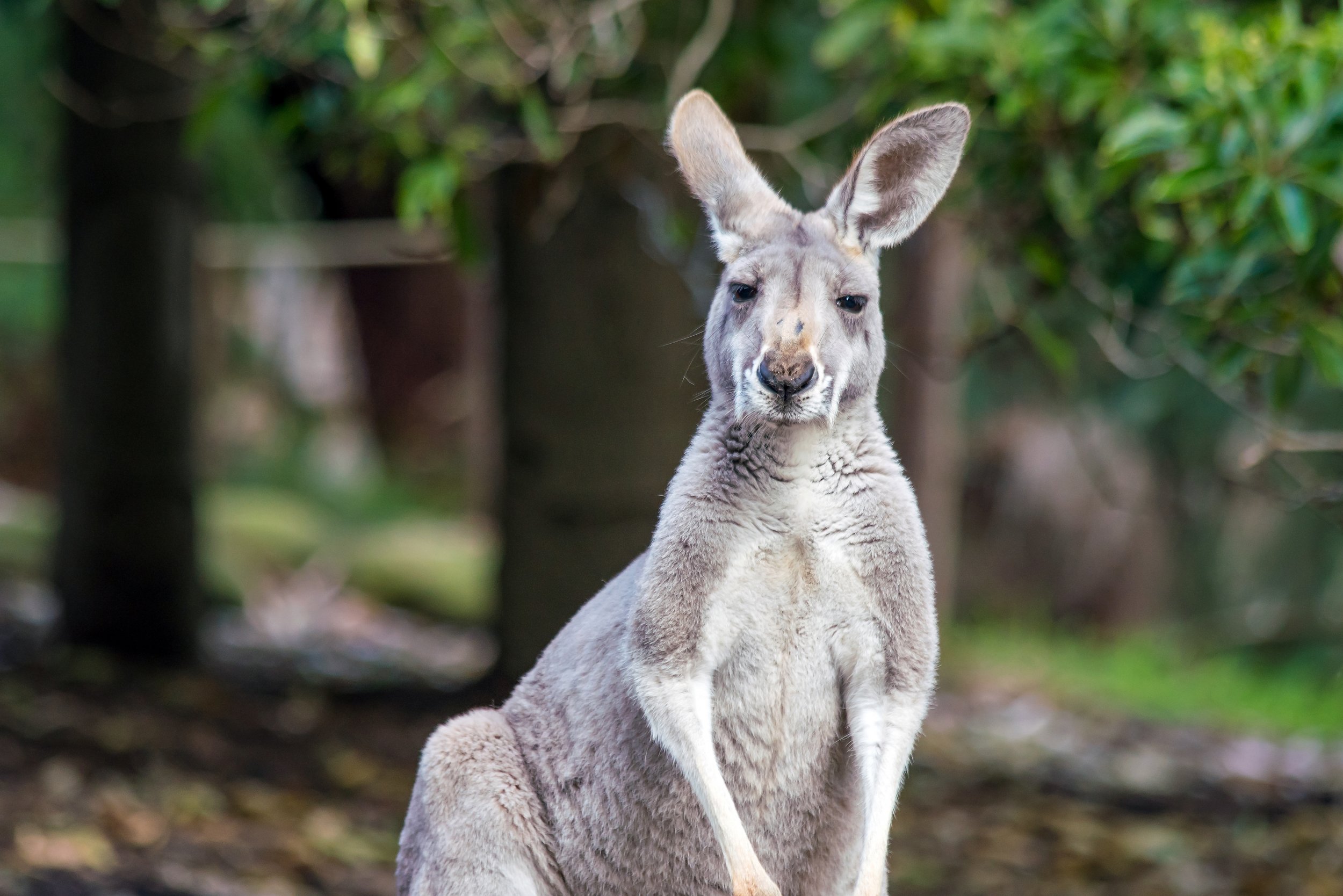 Kangaroos in Australia are flocking to metro-suburban areas in a bid to find more food.
In Canberra (Australia's capital city), residents have been taking photos of kangaroos feeding in backyards, on sporting ovals and anywhere else they can find food. Kangaroos do not usually frequent heavily populated areas, but a cold and dry winter has diminished their food supply so severely they are straying away from animal reserves.
According to Australian Capital Territory Parks and Conservation Service Director Daniel Iglesias, via CNN, green grass acts as a "magnet" for kangaroos. "Canberra is experiencing a perfect storm of hardship for its kangaroos," Iglesias said.
"New records have been set in Canberra for very cold, frosty nights this winter. This, coupled with very dry conditions with very little rain at all in June and July, means there is very little food for kangaroos."
Kangaroos venturing out of reserves and into traffic represents a large concern for commuters. Since kangaroos feed at around dusk and dawn, drivers in the winter months have been hitting more animals during their trip to work. "Roo bars" are common for Australian vehicles to protect from damage.
Earlier this month, the Canberra Times reported that rangers had been called to a record number of kangaroo-caused car crashes. Halfway through the winter season, there have been 2291 incidents in 2018. In comparison, 2017 had 2634 in total.
Iglesias said people should be aware of mob (name for a group of kangaroos) locations. "Get to know where your local mob hangs out and avoid them, or slow down, especially during peak movement periods of dusk and dawn," he said. "People should also keep their dog on a leash as it can be very stressful for kangaroos to be chased by dogs and the dogs also put themselves at risk of being harmed."
There are almost twice as many kangaroos in Australia than people (24 million to 44 million). Kangaroos are regularly culled to protect native flora and fauna.
In June, it was revealed some kangaroos were "getting drunk" by eating canary grass. This intoxication causes strange behavior and can eventually advance to damage the central nervous system, Yahoo7 News reported.
Michelle Mead, who works for the Central Victoria Wildlife Rescue and Information Network (WRIN), said the organization was receiving as many as 10 calls each week reporting kangaroos showing symptoms of the illness, known as phalaris staggers.
"The alkaloids in the grass affects the brain and causes strange behavior," Mead explained. "They look like they are drunk, they stagger around and fall over and shake their heads."
"It's quite horrible seeing a kangaroo that's affected and it's hard for our rescuers," Mead said.