Kangaroos Are Getting So 'Drunk' on Grass That They Have To Be Put Down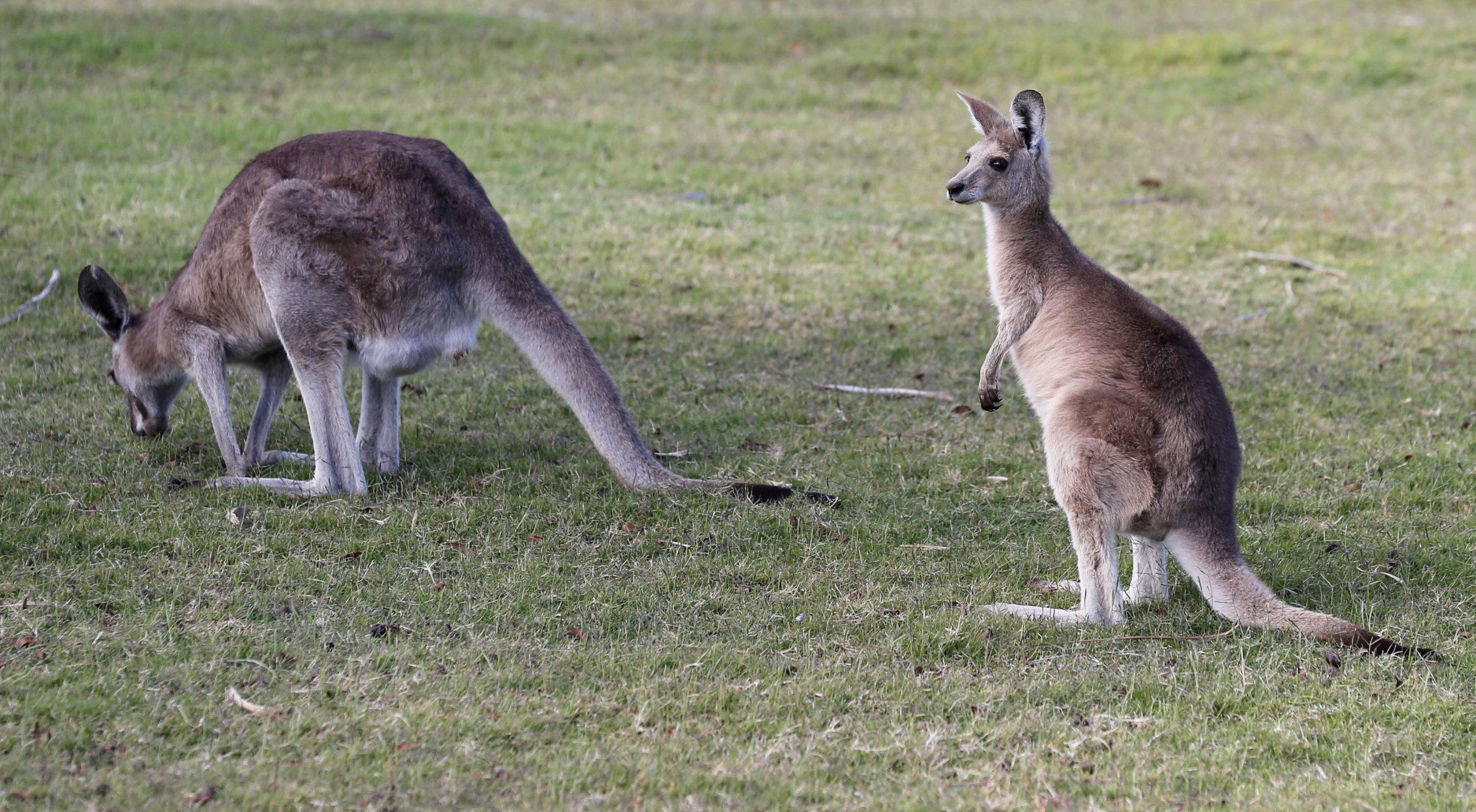 Wildlife authorities in Australia are struggling to deal with a spike in intoxicated kangaroos, and are being forced to euthanize the marsupials.
The animals are getting "drunk" after eating phalaris grass—also known as canary grass. This intoxication causes strange behaviour and can eventually advance to damage the central nervous system, Yahoo7 News reported.
Michelle Mead, who works for the Central Victoria Wildlife Rescue and Information Network (WRIN), said the organization is receiving as many as 10 calls each week reporting kangaroos showing symptoms of the illness, known as phalaris staggers.
"The alkaloids in the grass affects the brain and causes strange behaviour," Mead explained. "They look like they are drunk, they stagger around and fall over and shake their heads."
"It's quite horrible seeing a kangaroo that's affected and it's hard for our rescuers," Mead said.
Phalaris grass can be found across Australia, meaning many more animals are at risk. Cattle and sheep can also suffer from the illness. Australia's Local Land Services (LLS) website says cattle often experience with swallowing paralysis, leading to "'manic' attempts to eat with frenzied tongue stabbing at grass."
Common symptoms include head nodding and bunny hopping with a wide gait. Some animals will have their mobility impaired to the point where they have to walk on their knees. The toxic plant can also cause sudden death syndrome. After death, the brains of animals affected exhibit unique pigmentation, the LLS says.
Once animals show symptoms, it is generally too late to save them, and many eventually need to be euthanized. It takes at least 10 days of grazing on the grass before the illness sets in, but some animals may not show symptoms for up to two months after grazing on the grass. There is no cure for the disease.
Cobalt sulfate can be used to minimize the effects of the grass, both through spraying pastures with the mineral and giving supplements to at-risk animals. Though this is useful for livestock, wild animals like kangaroos are much harder to protect. The WRIN wants to work with landowners and other government bodies to remove the toxic plants entirely, but it is a daunting task.
"Crops can be removed and grass dug out and replaced. It's a big job but if we could target these prime areas that would be fantastic," Mead said.