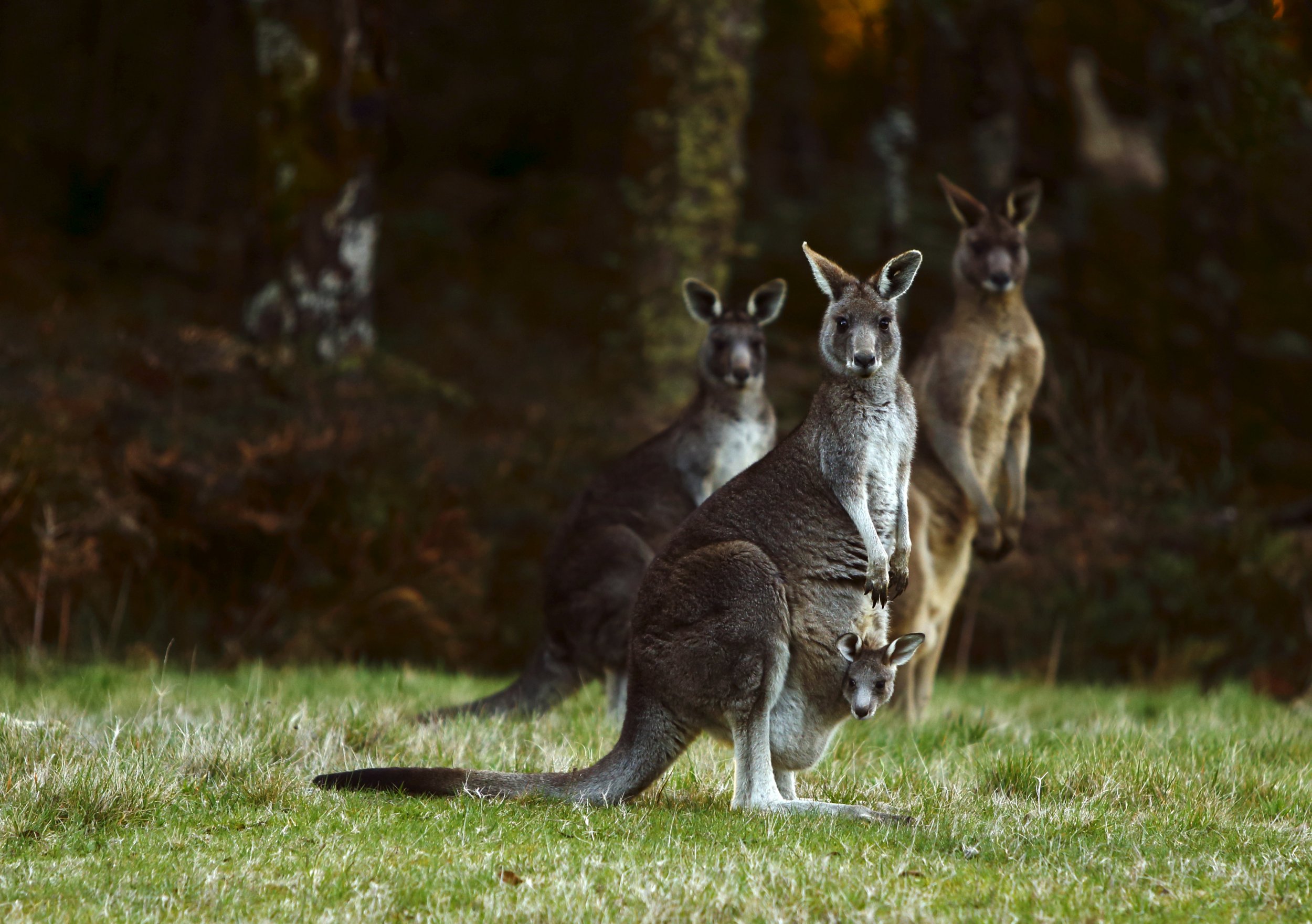 Kangaroos are going on a rampage in southeastern Australia, viciously attacking people - and locals believe that a carrot addiction may be to blame.
The marsupials have repeatedly turned violent at a popular viewing spot near Lake Macquarie, where thousands of tourists dangle food to lure them closer for a selfie, Australian broadcaster ABC reported.
"There are people getting kicked and scratched at least every day," Shane Lewis, a shuttle bus driver said. He estimates some 2,000 people come to view the roos every week. "I've even seen some silly people feeding them McDonalds, KFC, corn chips, oats and there are some foods they are very aggressive for."
Read More: First submarine lost in World War One found, ending Australia's longest naval mystery
One food that gets Australia's bouncing animal mascot all hopped up is, apparently carrots.
"To a kangaroo a carrot is really, really high in sugar, so for us it's quite healthy, but for a kangaroo it's like having a chocolate bar," Andrew Daly, animal keeper at the Australian Reptile Park, said. A carrot is "just as bad" as junk food to a kangaroo, Daly said but once one tourist has given a kangaroo a taste, the animal will crave it again and might get vicious the next time it gets a chance at one.
"If they see a carrot and they've been fed a carrot 100 times before by a tourist, then they're going to come up and take that carrot," he said. "In doing so they can be quite aggressive. They can kick, they can scratch with their front paws and do quite a bit of damage, especially when they're trying to get those foods that they really like, or could be addicted to."
The animals' stomachs are predisposed to grazing, not unlike cows, said Michelle Shaw, the nutritionist at Sydney's Taronga Zoo. Feeding them unsuitable foods, even fruit or vegetables, could result in stomach ulcers and other digestive problems, but this will not make the animals turn down the harmful snacks, she told The Gaurdian newspaper.
"Another problem is research has shown animals can become quite addicted to sugar," she said. "They are going to seek it out regardless of whether it is going to be good for them or not, so they can become quite aggressive."
The powerful animals can cause serious injuries, sometimes requiring immediate treatment and numerous stitches. Local lawmakers have taken the issue to New South Wales parliament, in a bid to better educate visitors that they risk their own safety and the kangaroos' lives by feeding the marsupials unnatural food.
"There have been a number of reported incidents in which kangaroos have attacked visitors, in one case causing a very deep gash to a man's stomach," independent member of parliament Greg Piper told the assembly on Tuesday night, Australia's SBS network reported. "In most cases they have been kicking out, clawing faces and grappling with people, causing lacerations or significant scratching."
The politician said closing the site off is probably not an option, but authorities should install "appropriate signage" in multiple languages, warning not to feed the animals.