Why is Kangin Leaving Super Junior? Scandal-Hit K-Pop Star Quits Group after 14 Years
Fans of K-pop star Kangin have been left distraught after the singer announced he was leaving Super Junior after 14 years.
Kangin, 34, real name Kim Young-woon, announced the news on his Instagram on Thursday.
"I decided to leave behind the title, Super Junior, with which I spent a long time," he said.
"I have been all too sorry for other members ... but couldn't make up my mind quickly due to people who steadfastly support me," he said. "But I finally decided that this decision cannot be further delayed while watching the members suffering unnecessary issues because of my trouble," Kangin added.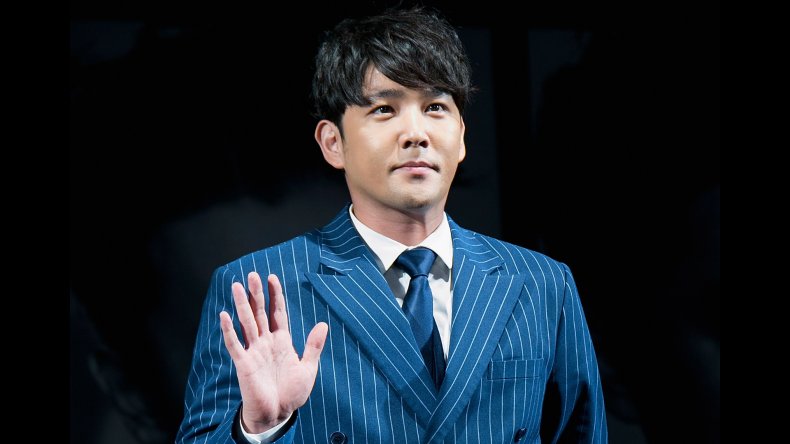 The South Korean singer has been embroiled in a number of scandals since joining Super Junior in 2005. In September 2009, he was involved in a fight between two men that took place outside a bar in the country's capital, Seoul.
One month later, he was arrested for driving under the influence and crashing his car into a parked taxi. He was indicted for drunk driving hit-and-run and fined ₩8 million ($6,810). SM Entertainment, the record label behind Super Junior, canceled his public activities until the end of the year. Kangin was later indicted for driving under the influence a second time in May 2016.
In November 2017 the singer was accused of drunkenly assaulting a woman at a bar. As the victim decided not to press charges against Kangin, he only received a warning from police and wasn't officially charged.
The graph below, provided by Statista, shows the top 10 best-selling K-pop artists.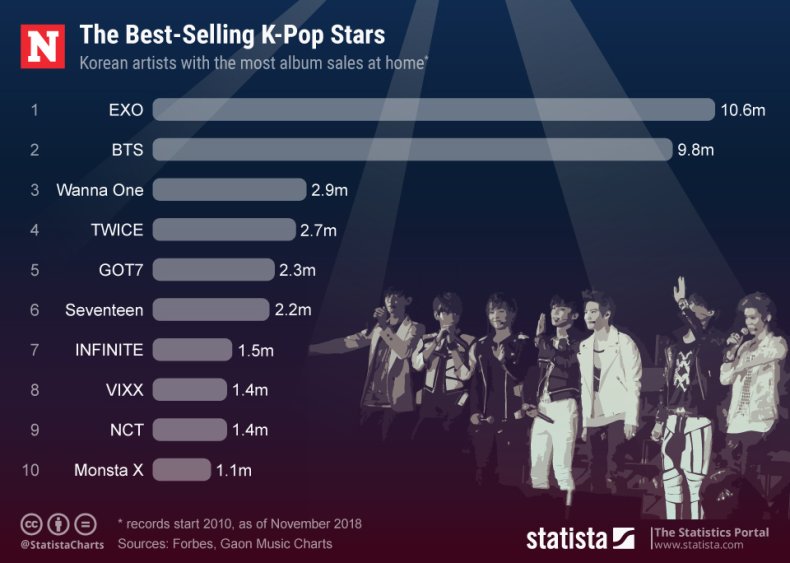 Fans expressed their sadness over Kangin's departure on social media. One person on Twitter said: "i never lost hope of seeing them complete but now it's far gone from reality, i must accept & respect our Kangin,he suffered alot & if he thinks it's the best i'll support him, i want him to move forward but it breaks my heart, really 14 years of love for you & forever"
Another wrote: "sorry for not being able to protect you #kangin it's so hard for you, I know that. but for me you will always be a super junior member no matter what #staystrongELF this is not first time for us, it's okay to cry."
"Best of luck for your future, @Himsenkangin. You'll be missed as one of our tears, happiness, memories." another added.
The news means only 10 members remain of Super Junior, Leeteuk, Heechul, Yesung, Shindong, Sungmin, Eunhyuk, Donghae, Siwon, Ryeowook and Kyuhyun.
The group first came to prominence with 2009 single "Sorry, Sorry," and would go on to become the best-selling K-pop act for four years in a row. They have released eight albums in Korea, the last of which was 2017's Play.