Dozens Injured as Amtrak Train Derails in Rural Kansas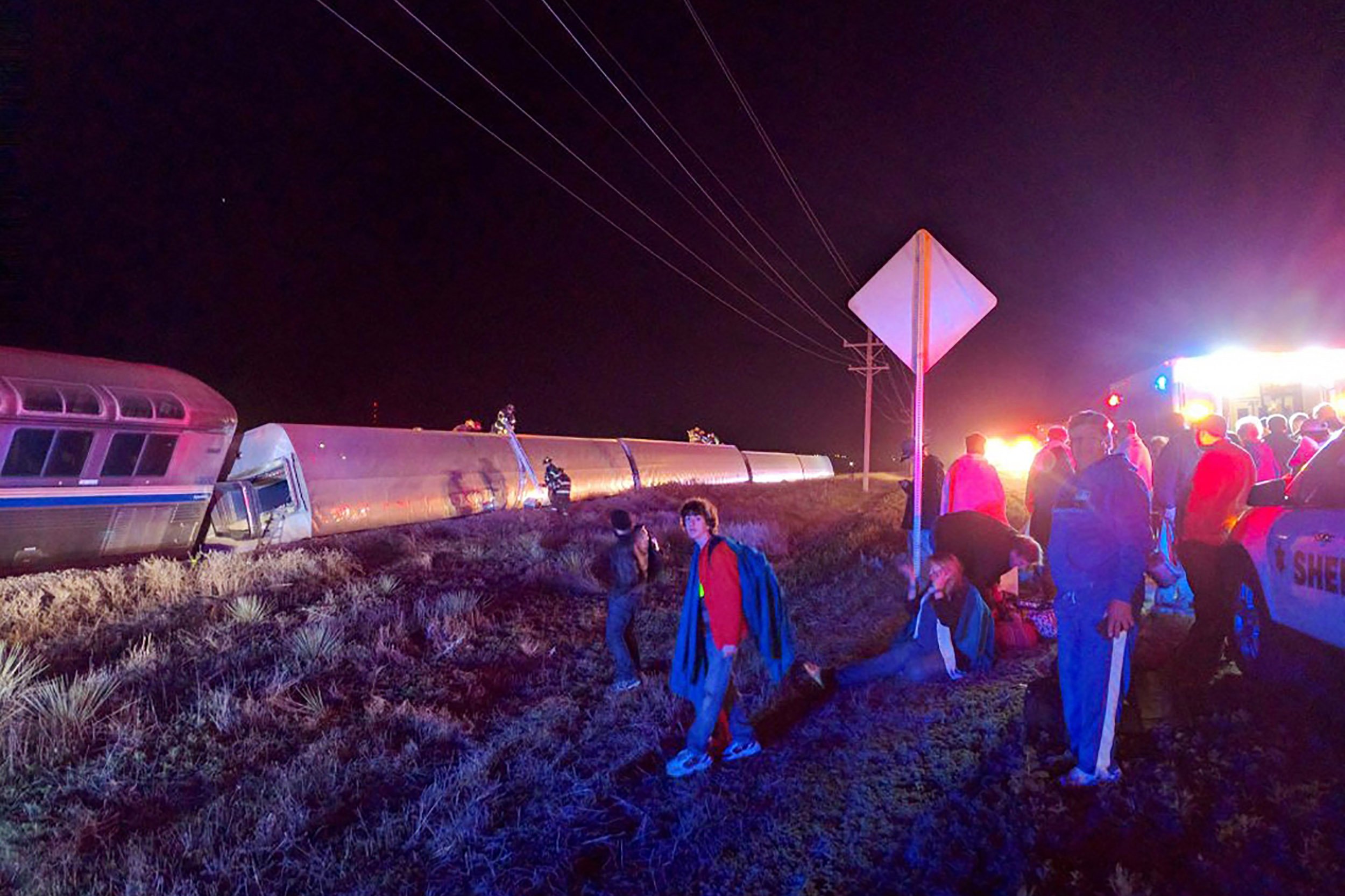 Nearly 30 people were injured early Monday morning when several cars of an Amtrak train derailed in rural Kansas.
The train, which was traveling from Chicago to Los Angeles, was operating on Amtrak's Southwest Chief route and had 128 passengers and 14 crew members on board. The derailment occurred just after midnight, around 20 miles west of Dodge City, Kansas, Amtrak said in a statement released Monday.
According to Kansas officials, five cars were on their side after the derailment. Amtrak said the train consisted of nine cars and two locomotives.
Amtrak said 20 people were taken to hospitals in Dodge City and Garden City, Kansas, while other passengers were taken to a recreation center in Cimarron, southwestern Kansas, where alternative forms of transportation would be provided. Kansas officials said 29 people were injured and taken to the hospital, but none of them had life-threatening injuries, according to Gray County spokeswoman Ashley Rogers. The Red Cross was dispatched to assist passengers in need, Amtrak said.
One passenger who spoke with Kansas news outlet KWCH described a chaotic scene. "We realized something was definitely was wrong after the shaking and we stopped. We got out and saw that four or five cars in the back, the coach cars, were on their sides," Daniel Szczerba said.
Amtrak said it's working with BNSF Railway, the freight railroad network, to identify what caused the derailment.