Kansas Catholic School Bars Gay Couple From Enrolling Child in Kindergarten: 'Lacks Compassion and Mercy of Christ's Message'
A Catholic grade school in Kansas has barred a same-sex couple from enrolling their child in kindergarten.
The move sparked a petition, which has now been signed by around 1,000 people, calling on leaders of St. Ann Parish and School in Prairie Village to reconsider, The Kansas City Star has reported.
The signatories—including many members of the parish—addressed the petition to Archbishop Joseph Naumann and Superintendent Kathy O'Hara.
"One of the many reasons that we choose to send our children to St. Ann is the welcoming culture, which is central to the original ministry of Jesus Christ," the petition read. "We are proud to be a part of a community that readily supports our neighbors and friends when they are in need."
"Respectfully, we believe that the decision to deny a child of God access to such a wonderful community and education, based on the notion that his or her parent's union is not in accordance with the Church's teaching in Sacramental marriage, lacks the compassion and mercy of Christ's message," the letter continued. "We ask you to consider the many ways that other modern marriages may be inconsistent with the Church's teaching on Sacramental marriage—i.e. vasectomy, IVF, divorce, and remarriage without approved annulment."
However, in a statement provided to The Star on Wednesday, O'Hara said that the Church's teachings on marriage were clear and "not altered by the laws of civil society." She noted that marriage is a "sacrament entered into between a man and woman."
"The Church teaches that individuals with same-sex attraction should be treated with dignity," the statement read. "However, the challenge regarding same-sex couples and our Catholic schools is that same-sex parents cannot model behaviors and attitudes regarding marriage and sexual morality consistent with essential components of the Church's teachings."
Last month, the pastor of St. Ann's parish, the Rev. Craig J. Maxim, sent a letter to families saying that he was seeking guidance from the Archdiocese of Kansas City after the same-sex parents of the kindergartner asked if their child could be enrolled earlier this year.
According to Rev. Maxim, the school had to adhere to the advice of the Archdiocese—which argued that the child should not be accepted.
"This creates a conflict for those children and what is experienced at home," Maxim wrote in the letter. "It also could become a source of confusion for other schoolchildren."
Maxim added that the issue had caused him personal distress as well as division in the school, noting that he would continue a dialog with the Archdiocese.
"This is not an attempt to undermine Church doctrine but to find common understanding to meet the ever-changing landscape of our society," he wrote.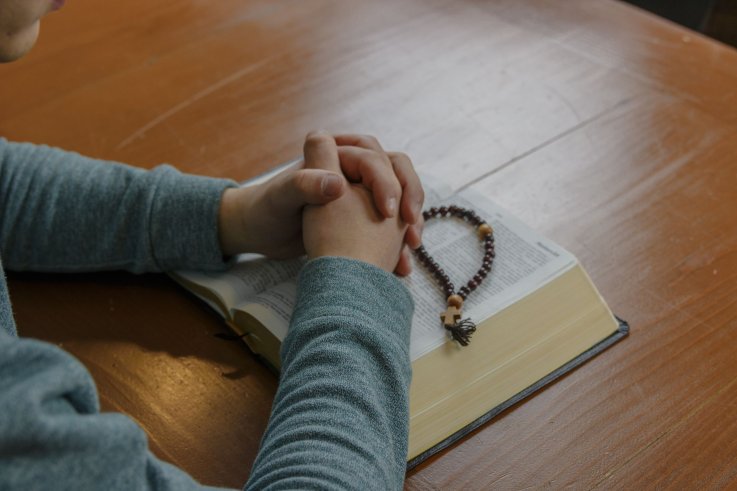 Kansas Catholic School Bars Gay Couple From Enrolling Child in Kindergarten: 'Lacks Compassion and Mercy of Christ's Message' | U.S.