Good Samaritan Awarded Tickets To AFC Championship Game After Helping Kansas City Chiefs Player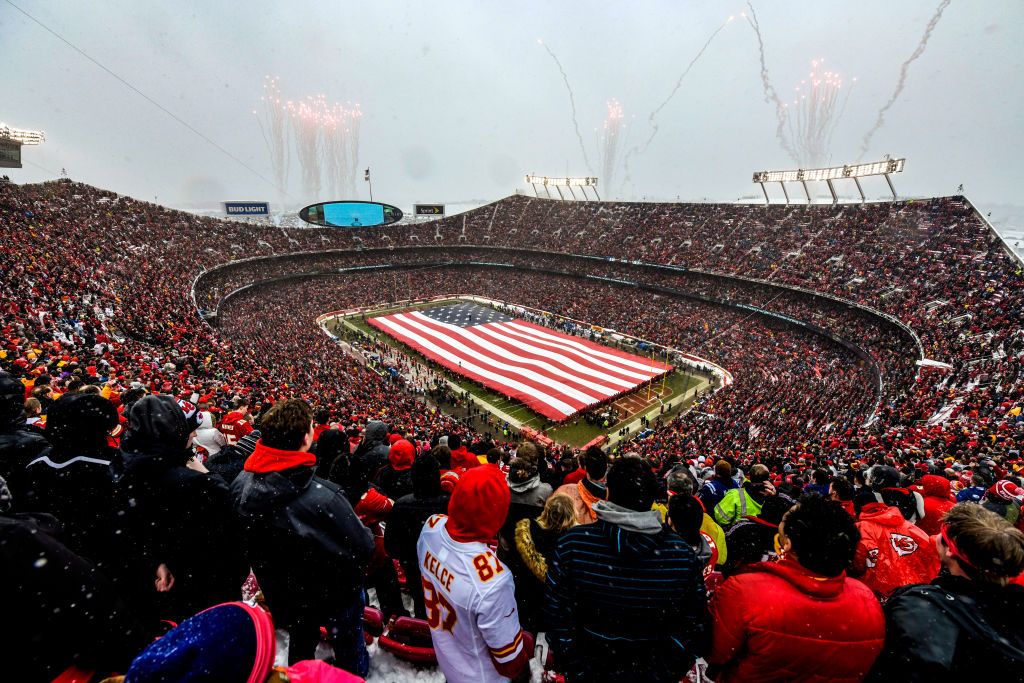 A Kansas City man was given quite the prize as a reward for his good deed.
The good Samaritan, Dave Cochran, pulled over on U.S. Highway 40 in Kansas City to help a couple of drivers that were stuck in the snow after Winter Storm Gia walloped the midwest with up to a foot of snow over the weekend.
Cochran didn't know that one of the drivers he helped get back on the road was Chiefs offensive lineman Jeff Allen.
"(I) just pulled over," Cochran told KSHB. "I went to help him then he told me he was a Chiefs player. I didn't know he was a Chiefs player. I looked at him as a normal person, and hoped he would do the same for me like I did for him."
Now, as a reward for his help, Allen has gifted Cochran tickets to the Jan. 20 AFC Championship game against the New England Patriots.
Allen made it to the Chiefs playoff game against the Indianapolis Colts, and helped the Chiefs post a 31-13 win. After the game, Allen took to social media to look for the man who helped him, explaining on Twitter that he only knew the man's name was Dave and that his phone number had been lost.
Allen challenged Chiefs fans to help him find Dave and, hours later, Cochran was located.
"Update: Despite the recent influx in people changing their name to Dave in the KC area lol, I was actually able to track down the Dave that helped me thanks to the power of social media and #ChiefsKindgom. Thanks for your kindness @Davidco59434183," Allen wrote.
Cochran, who lives in his truck with his girlfriend and dog, replied to Allen, saying, "Look all I try to do is survive and live life one day at a time and I love to go all out to try to help ppl."
Speaking to KHSB, Cochran said he didn't expect any sort of reward for helping Allen.
"That's a natural habit for me is to help people. I don't expect anything in return. All I was expecting was a thank you," Cochran said.
Cochran said he has never been to a Chiefs game
"It's like a dream come true. I saw the message this morning, and I am not going to fake with you, call me soft if you want to homeboys, I started bawling to know he is a man of his word and he reached out to contact me," Cochran said.